Five Days At Memorial's Cornelius Smith Jr. On Filming The Apple TV+ Drama - Exclusive Interview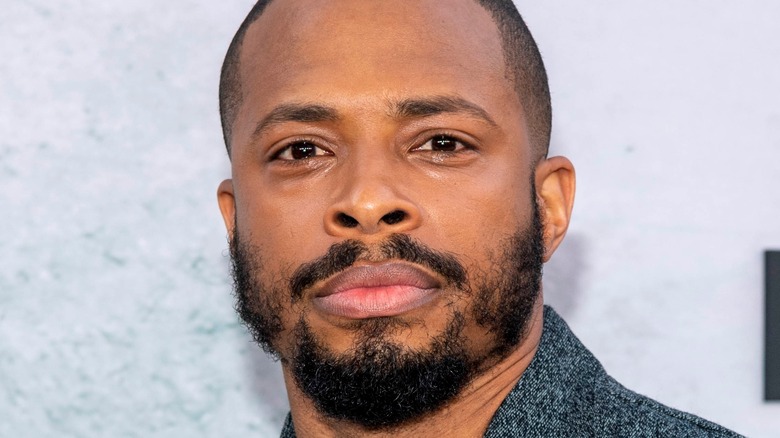 Eugene Powers/Shutterstock
They say truth is stranger than fiction — and in Apple TV+'s new drama "Five Days at Memorial," it's also far more harrowing. The series, which is based on the nonfiction book of the same name by Sheri Fink, recounts what happened at Memorial Hospital before, during, and immediately after Hurricane Katrina hit New Orleans in 2005. While the hurricane is recent history that many viewers will recall vividly, the series provides a new perspective on the disaster. As the levees in the city broke and the streets flooded, doctors, nurses, and patients were stranded in the hospital with dwindling water, food, and medical supplies, forcing the people in charge to make impossible decisions that impacted who made it through the crisis alive.
One of the doctors doing his best to continue his patients' care under these dire circumstances was Dr. Bryant King, portrayed in the show by Cornelius Smith Jr., a veteran of series like "Scandal," "Self Made: Inspired by the Life of Madam C.J. Walker," and "God Friended Me." Smith plays Dr. King as a compassionate physician who wants to help everyone who arrives at the hospital, but because he's young and only recently started working there, he isn't sure his voice will be heard, especially in the emergency created by Hurricane Katrina. Smith's character often serves as an anchor for the show, as Dr. King observes the horror of what's happening around him with the same shock and sorrow as the audience.
In an exclusive interview with The List, Smith discussed filming on a set that recreated the brutal aftermath of Hurricane Katrina, the fast friendships forged by the "Five Days at Memorial" cast, and which of his roles he's enjoyed playing the most.
Learning about what happened at Memorial Hospital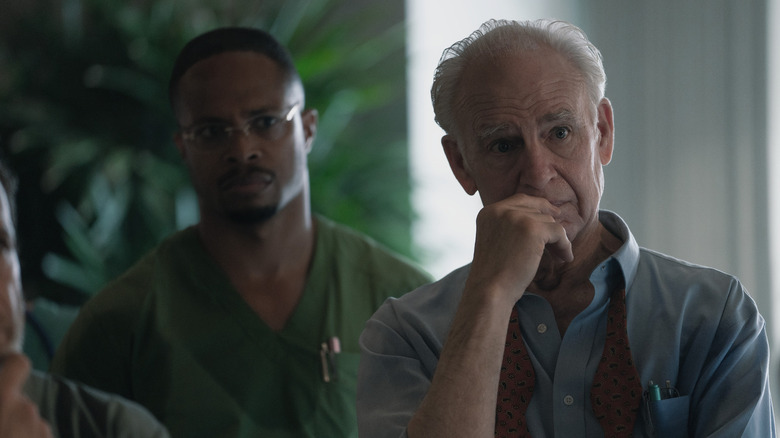 Apple TV+
"Five Days at Memorial" is this incredibly visceral experience. It's a difficult story about fairly recent history that most of us remember. Why did you want to be a part of the show?
Well, it's interesting. I had no knowledge of the story initially before I got the audition, so when I got the audition, it was — sadly — the first time that I had heard about it. After I booked the role, that initiated my efforts to learn and educate myself about what actually happened. The more I learned, the more enthralled and deeply invested I got in the story and into the character, reading the book and then reading different articles and finding different clips.
It was after that that I began to understand the scope of this story and the potential impact that it could have in terms of it happening for real. While a lot of people remember Katrina, I had not heard about specific events at Memorial Hospital. Being a part of a production that gets that story out there and telling that side has been really great and a pleasure to be a part of.
Understanding Dr. King's motivations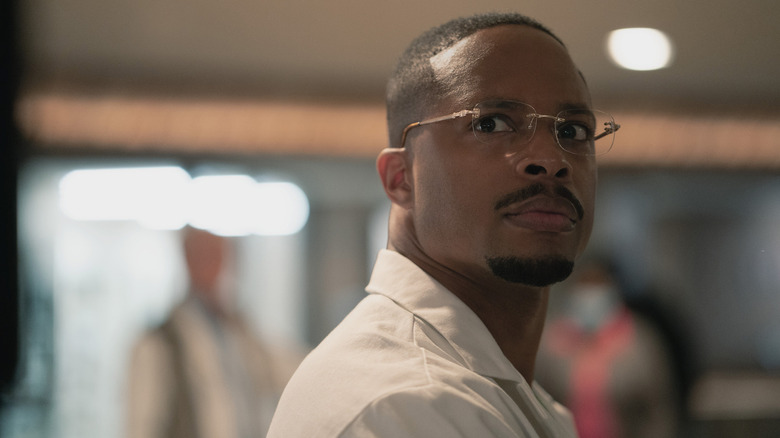 Apple TV+
Your character is a new doctor who feels like he can't speak up in these extraordinary circumstances. How did you understand his motivations?
The job of an actor is to do your best to get inside of a character's head and relate. You ask yourself a series of questions: "Where am I? What's going on? Where did I come from? What's my objective? What just happened?" Once I go through my list, it's clear where he's coming from and how uncomfortable of a situation that this is, let alone the events of the hurricane, but being a new doctor in a new building with the new staff, with new people, new politics, new procedures, trying to find a way to fit in.
That was something that the more and more you sit with, you open up in a way that actors have to do. You open your mind and your heart to someone else's journey to try, for a second, to imagine what it might be like in their shoes. Then our job is to do our best to collaborate, bringing myself to that role, but recreating that story in the most authentic way possible.
Dr. King is one of the few African American medical workers on the show, and we know there was a lot of racism in the aftermath of Katrina. Did knowing that have any impact on your performance?
To the extent of the circumstances going on in that time, I would say yes. That's all information that one would want to have when portraying a scene and connecting to different characters and telling the story about what was going on at the time and some of the decisions being made. It absolutely would have an influence on my performance and a perspective in which I understand the story, in which I can retell it through my own experience in a way.
Acting in a challenging setting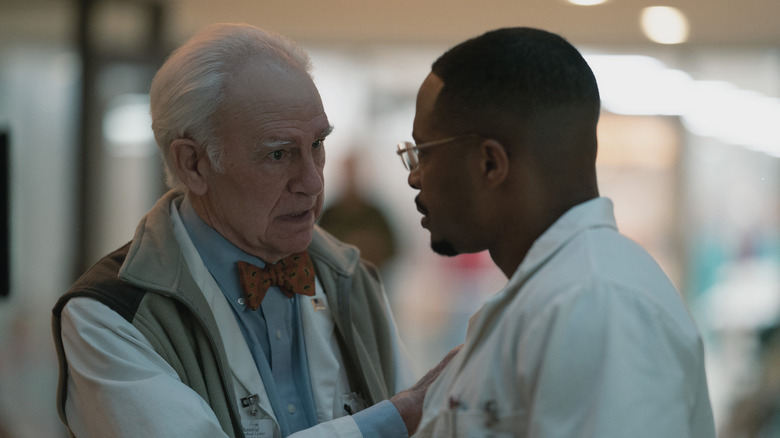 Apple TV+
The depiction of the circumstances in the hospital is brutal. What was it like to shoot those scenes?
Some were more difficult than others, but it was crazy a little bit because they did a great job. If everybody's doing their job and they're doing a great job, then it feels very real for us in taping it, so there's the blessing and the curse of that. It lends itself to me actually feeling like I'm there because of the hard work of the crew and everybody involved, but then also, it lends to that door of being emotionally available because you have everything right there to tap into. 
[That's] not to mention the wonderful cast that I had the pleasure of working with, and them being so supportive and present — and that's across the board. Everybody, in my opinion, in the series — every single person, to the background people, to recurrings, the guest stars, every single person that graces the screen — brought life to those characters, which is why we have such a powerful and touching series.
The cast's 'playful and loving' off-camera relationship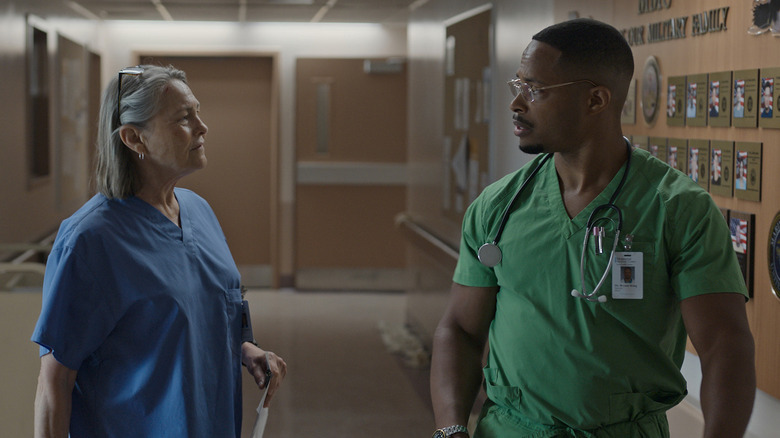 Apple TV+
What was it like to be on the set with actors like Cherry Jones [who plays director of nursing Susan Mulderick] and Vera Farmiga [who plays Dr. Anna Pou]? Your character is often at odds with theirs, but you were all filming in such difficult circumstances.
I know every experience is different, but for us, it was the complete opposite in that we found ourselves telling this really difficult story, yet we were building and establishing and enjoying and luxuriating in a very beautiful friendship. We were in Toronto for an extended amount of time, and we were hanging out off camera [and] had people over — there were game nights, there were a lot of social functions. There wasn't much we could do, because at the time, Canada had their protocols in session for COVID. But when we could, we got together and had a good time, celebrated Robert [Pine]'s 80th birthday. 
Cherry Jones is lovely. I do believe she stole a sandwich from me. She marked her territory. She took my sandwich and took a bite of it and left it there for me to find. Those were the kind of shenanigans I found myself dealing with from time to time. But again, that's what made it such a remarkable experience, because we were telling this amazing story that's been crafted well by our creatives in Carlton [Cuse] and John [Ridley], beautifully written. When you have that on top of this great respect — [this] playful and loving relationship with your colleagues — it really does make the best of both worlds.
The roles he's enjoyed the most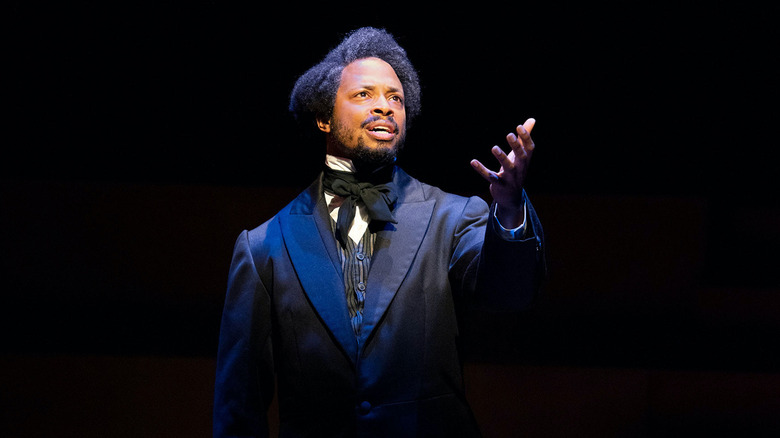 Margot Schulman/Arena Stage
You've played a wide range of roles. You've done comedy; you've done drama; you've done fantasy. Do you have a role that's your favorite?
I enjoyed my time on "Scandal." That was a great role. I'm actually in a production now that I'm really enjoying. I'm playing a young Frederick Douglass in a play ["American Prophet"]. It's a musical, actually, here in DC. That's where I am at the moment, at Arena Stage. Getting to speak Frederick Douglass' words — because 90% of the words that I say in the play are his actual words from his speeches — so getting to speak his words and tell his story in a way that I don't think people are familiar with is fun. I'm having a blast. I'm really blessed and grateful to have had these opportunities and this current opportunity now.
The first three episodes of "Five Days at Memorial" premiere on Apple TV+ on August 12, followed by one new episode each Friday.
This interview was edited for clarity.