Alarming Details Emerge About The Unit In Charge Of The Mar-A-Lago Raid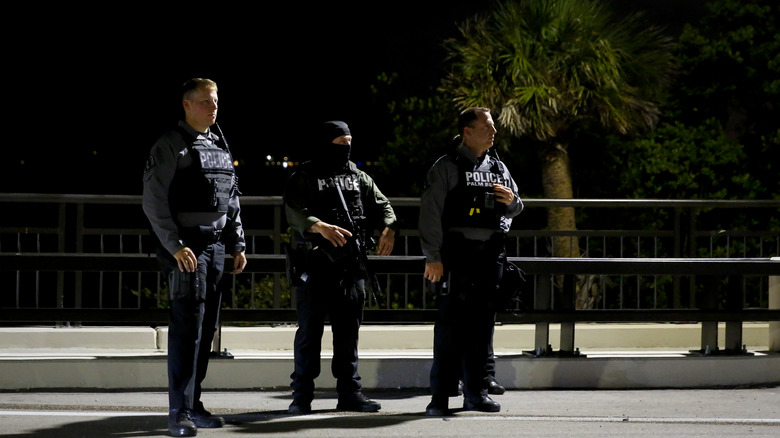 Eva Marie Uzcategui/Getty Images
The FBI unit at the center of the raid at Donald Trump's Mar-a-Lago estate has been the subject of much scrutiny over the past several days. In fact, CBS News reported that law enforcement officials are being warned of an increased threat of violence due to such strong opinions about what went down at the residence of the former POTUS. Meanwhile, since the raid, many people have spoken out that the search was unwarranted — despite a court-ordered search warrant having been issued. A new poll also revealed some interesting statistics about how Americans are feeling about the raid.
Trump himself declared on his social media site Truth Social, "There is no way to justify the unannounced RAID of Mar-a-Lago, the home of the 45th President of the United States." And now, new details about the FBI unit involved in the headline-stealing incident are emerging.
As the New York Post reports, the division in charge of the raid is being investigated by Special Counsel John Durham over alleged "abuses of power and political bias" stemming from the Russia investigation from the 2016 election that looked into Trump's alleged collusion with the country. Journalist Paul Sperry originally shared this finding via RealClearInvestigations. And what he reports about the unit is nothing short of alarming.
The new report offers scathing details of potential conflicts of interest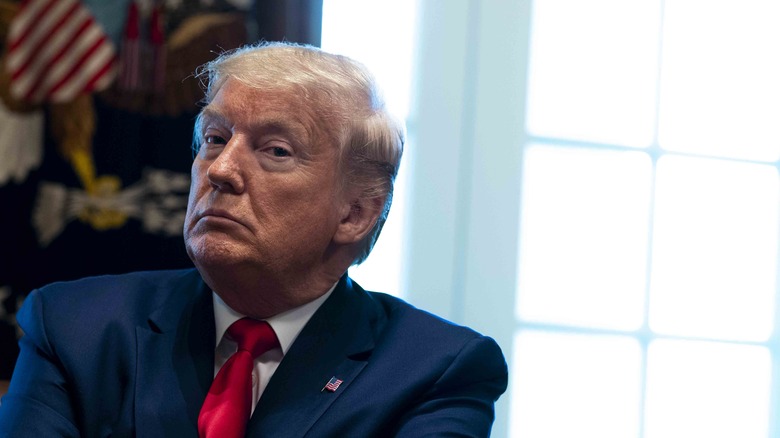 Pool/Getty Images
Paul Sperry reports that the head of the discredited Russia investigation, Peter Strzok, is no longer at the FBI. However, several agents involved underneath him are still there, including one person, Supervisory Intelligence Analyst Brian Auten, who is a key player in the fate of the Hunter Biden laptop scandal, with Auten having allegedly downplayed potentially-incendiary findings.
CNN reported in May that the internal review of the FBI's handling of the Russian election tampering investigation is ongoing. 
But this is not the only eyebrow-raising detail that Sperry uncovers in his report, with the journalist also reporting that another deeply-entrenched member of the team looking into alleged document mishandling by Trump is a Democratic National Committee donor. He is not the only DNC supporter among the group of investigators who seized the documents from Mar-a-Lago, according to Sperry.
In addition to the former president, Donald Trump Jr., whose recent Twitter activity has garnered a lot of attention, also shared the RealClearInvestigations report via his Twitter feed, along with the caption, "So shocked to hear this."