How Lady Louise Windsor Is Following In William And Catherine's Footsteps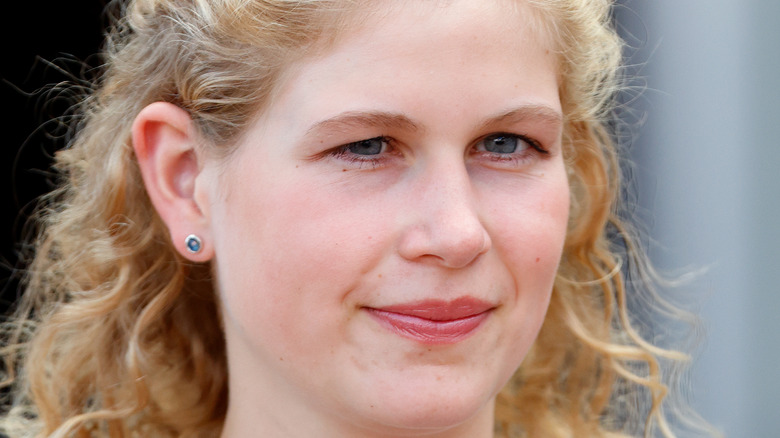 Max Mumby/indigo/Getty Images
On August 18, teens across the U.K. received their A-Level results. The British equivalent to AP examinations (via Crimson Education), this year's batch of students experienced a lot of disruption to an already stressful part of their academic life due to the COVID-19 pandemic. As a result of lockdowns, social distancing, and studying from home, A-Levels and other examinations like GSCEs were teacher assessed in 2021 as opposed to being marked by an exam board (via The Guardian).
You may think that royal teens had it differently while studying and completing their A-Levels, but they followed the same rules as everyone else. In 2021, Prince Edward spoke about homeschooling his children Lady Louise Windsor and James, Viscount Severn and the difficulties they faced. "The eldest one Louise, she had her GCSEs interrupted last year," he told Sky News. "She sort of struggles a bit with the online learning because she'd much prefer to be with everyone." James, on the other hand, "frankly thinks being at home and online is fantastic," Edward said.
Lady Louise Windsor will study at the University of St. Andrews in Scotland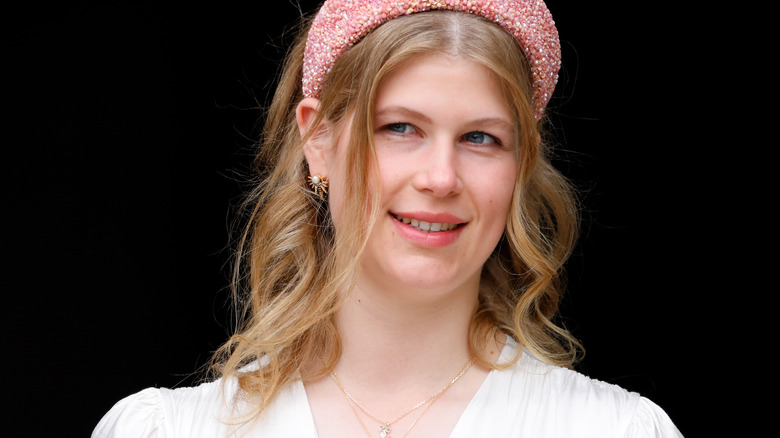 Max Mumby/indigo/Getty Images
Lady Louise Windsor powered through her exams during and after lockdown and was one of the thousands of students to take her A-Levels in 2022. Having completed her studies at St Mary's School Ascot, Louise received A-Levels in English, history, politics, and drama, according to Tatler. The royal successfully secured a place at the University of St. Andrews, where she will study English, a spokesperson for Buckingham Palace told the Daily Mail's royal editor Rebecca English (via Twitter).
According to The Sun, Louise has taken up a summer job in a garden center as she waits to enroll at St Andrews in September. While the royal may be following in the footsteps of her cousin Prince William, Duke of Cambridge, in her alma mater, she seems to have opted not to take a gap year. Before Prince William attended St. Andrews, he completed some army training and traveled to Africa (via Manchester Evening News).
Lady Louise is very likely to work for a living, according to her mom Sophie, Countess of Wessex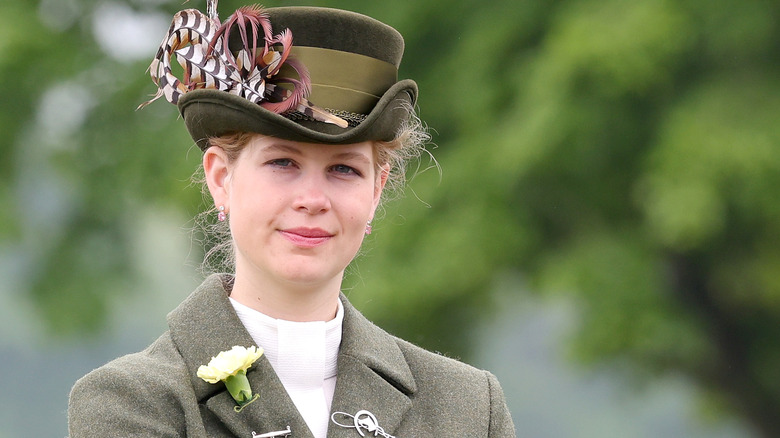 Chris Jackson/Getty Images
Once Prince William, Duke of Cambridge, returned from his gap year, he studied history of art at the University of St Andrews before switching to geography (via Manchester Evening News). William completed his A-Levels at Eton College, receiving an A in geography, a B in art, and a C in biology. Here, William met Catherine Middleton, Duchess of Cambridge, who also studied History of Art. Kate studied for her A-Levels at Marlborough College, earning A's in art and maths and a B in English.
William and Kate went on to become working royals after university, with Middleton working for clothing company Jigsaw for a short while (via Hello! Magazine). But, unlike her cousin, it's not likely that Louise or her brother James, Viscount Severn will have royal jobs once they've finished their education. As their mother, Sophie, the Countess of Wessex, told The Times in 2020, she and Prince Edward tried "to bring them up with the understanding they are very likely to have to work for a living." That's why their children don't use royal titles. "They have them and can decide to use them from 18, but I think it's highly unlikely," she said.