Whitney Dillon Reveals What Inspired Austin Dillon's Life In The Fast Lane — Exclusive
Whitney Dillon made her reality TV debut on CMT as one of the stars of "Racing Wives" in 2019. Unlike your typical show on a network like Bravo, "Racing Wives" had a NASCAR spin. However, it was heavy on the drama. Whitney's second series — "Austin Dillon's Life in the Fast Lane" on the USA Network — is all about family and the best friends that make up an extended, chosen family.
Of course, it's also about life on the NASCAR track. Whitney is married to racing star Austin Dillon, and they co-star in their current series with their best friends, Mariel and Paul Swan. In an exclusive interview with The List, Whitney Dillon opened up about how she and her family got linked up with USA Network. "Life in the Fast Lane" was born from the ashes of "Racing Wives," which she said was canceled — sorry to fans hoping for a 2nd season.
On the bright side, it sounds like the replacement has been a blast for everyone involved. "I loved filming 'Racing Wives.' It was a lot of fun, but this time around it's centered on family," Whitney explained, "and it's centered a lot more on racing. This time was a lot more enjoyable because I got to film with my husband, my best friend, and our squad a whole lot." Here's what made the new series possible.
Racing Wives made Austin Dillon's Life in the Fast Lane possible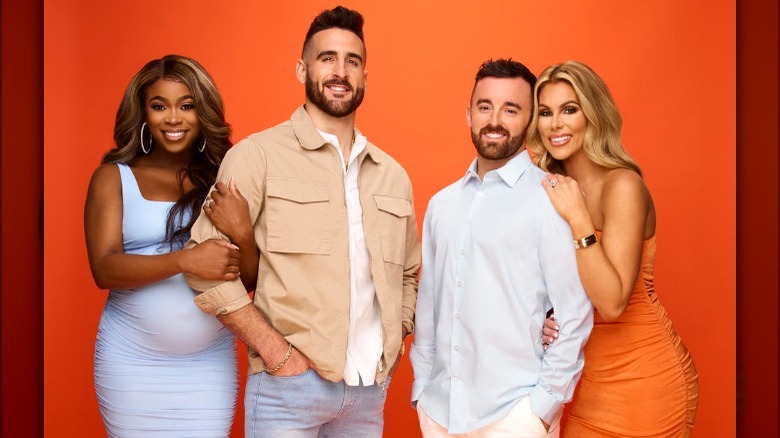 Andrew Eccles/USA Network
They tell different stories, but "Austin Dillon's Life in the Fast Lane" might not have happened without "Racing Wives." Whitney Dillon explained how. "We were really good friends with our production company and Jenny [Daly]," she said. "So we reached out to Jenny and said, 'Hey, if there's ever an opportunity that comes up, our squad, we would love to do something. We would love to show RCR and our family and our faith and everything that we are about. So if it ever comes up, just give us a call.'" 
Luckily, an opportunity at the USA Network arose two years later. "They used a ton of footage from 'Racing Wives,' and we did a couple of Skype interviews," Whitney said. "Jenny and her team put it all together. It was amazing. Then USA bought it a couple of months later." A huge benefit of the show is that it has brought the Dillons and the Swans even closer together after a move put physical distance between the former neighbors. 
"[The show] forced all of our schedules to come together and definitely made us closer. We experienced things together filming the show that we wouldn't normally get to experience and do," she said. Did the group have so much fun that they'd like to do it again?
Whitney Dillon is down for a 2nd season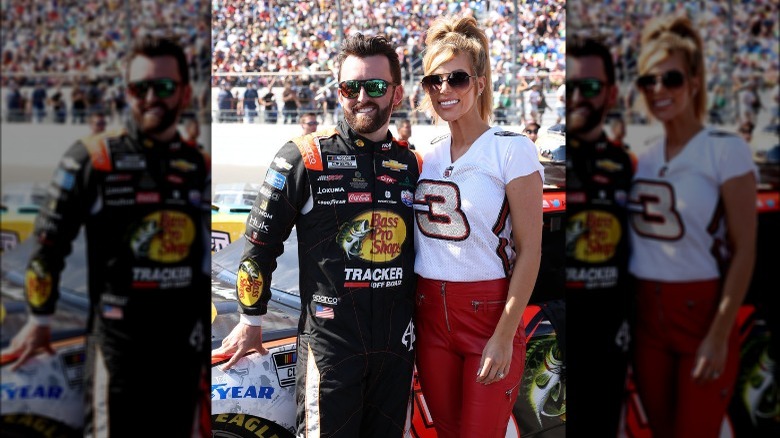 Alexander Tamargo/USA Network
"Austin Dillon's Life in the Fast Lane" was so much fun for everyone involved that there is definitely interest in a 2nd season. Whitney Dillon told The List that she was hoping to be back on the network in the future. "We had so much fun filming. It was only for two and a half months, and we have a great crew. Our crew was phenomenal to work with. We love USA," she gushed. 
The self-described "open book" also hinted at what might be making the show a hit: the group's authenticity. "It's been really good because I think that's what the world needs. We need realness. We need people to be who they actually are, not who they're pretending to be," Whitney said. "When I'm around Paul and Mariel [Swan] and Austin and my family, we are who we actually are all together."
New episodes of "Austin Dillon's Life in the Fast Lane" air Thursdays on USA Network at 9:30 p.m. ET.