Racing Wives Season 2 - Details We Know So Far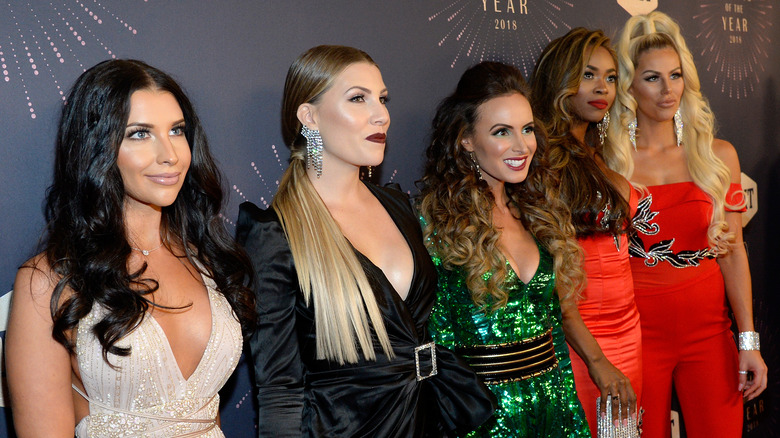 Rick Diamond/Getty Images
NASCAR drivers don't just lead fast-paced lives in their professional careers, but their personal lives are also interesting. "Racing Wives" on CMT explores the lives of these NASCAR drivers' wives as they navigate their husband's careers, their own aspirations, and a healthy dose of drama (via The Cinemaholic). The cast includes Samantha Busch and sister-in-law Ashley Busch, driver Amber Balcaen, Whitney Ward Dillon and her best friend Mariel Lane who all live a fascinating lifestyle in Lake Norman, North Carolina. The ladies have drawn quite the crowd by sharing their stories and proven that they can bring the drama just as well as their "Basketball Wives" counterparts.
Yet the fate of the show remains uncertain. Season 1 of "Racing Wives" debuted with eight episodes in 2019 (via IMDb). Many fans hoped Season 2 would follow in 2020, but COVID-19-related scheduling backups made that unlikely. Now that 2021 is drawing to a close, fans are looking to find out whether or not to expect a second season.
When is Season 2 of Racing Wives being released?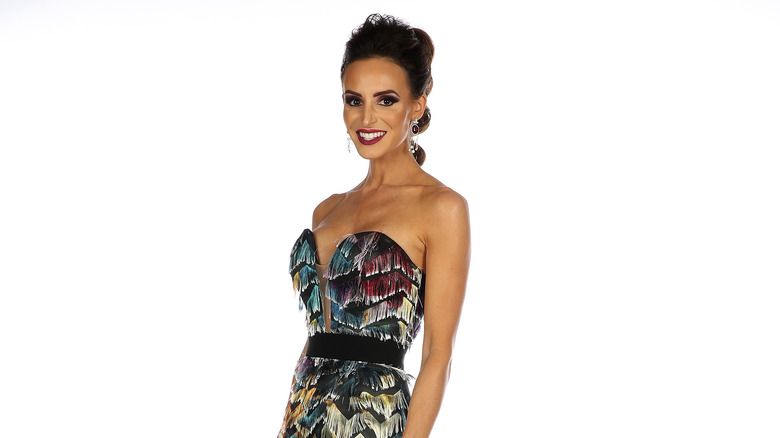 Chris Graythen/Getty Images
There's no definite release date for Season 2 of "Racing Wives." In fact, the show is technically still up for renewal, as it has not been officially renewed or canceled as of September 2021. However, Samantha Busch did reveal interest in a second season was certainly there, from both the network and the ladies themselves.
"They were talking about it pretty heavily before everything happened and [then] got shut down," she told PopCulture, referring to the COVID-19 production delays. "I think they're just waiting to see what happens as time goes on. We would definitely be open to do it. It was a great group of girls."
She also opened up about what she'd want to feature more in a second season. "The one thing that they didn't get to see enough in Season 1 was how crazy our travel schedules generally are," she shared. "I think that would be pretty interesting because we were constantly on the go, multiple places different things going on while trying to juggle family and business and keeping up with everyone else with your friends and family, the people that don't travel."
Who's in the cast of Racing Wives Season 2?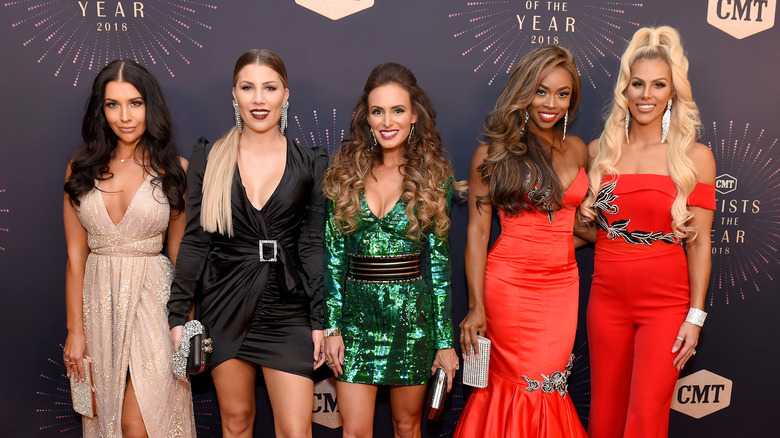 Jason Kempin/Getty Images
The ladies of "Racing Wives" brought forward tons of interesting and dynamic stories. Fans would love to see all of them come back, and it seems all of them are interested. Amber Balcaen told TV Show Ace that she would be up for a second season of the show, and Samantha Busch has also expressed her interest in a Season 2.
"I think for a lot of people, they just assume that as a wife we just travel to the race track, watch the races and we really don't have much else going on," Busch told PopCulture. "It was a great way to highlight that the four us either have multiple [businesses] or goals or dreams and showing we could support each other and how we're trying to build something of our own, and it's amazing to have the support of our husbands."