Days Of Our Lives' Paul Telfer Gets Fans To Admit Their Love Island Salem Fantasies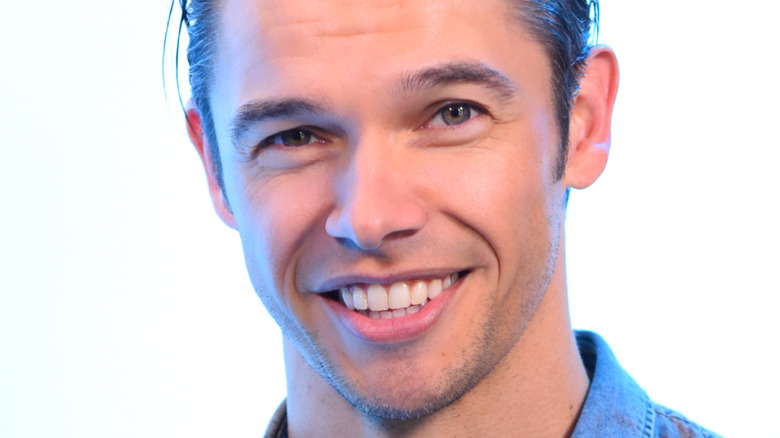 Michael Mattes/Shutterstock
"Days of Our Lives" viewers have grown used to seeing steamy couples form in Salem. Not only has the NBC soap opera produced iconic super couples such as Bo and Hope Brady, John Black and Marlena Evans, and Steve Johnson and Kayla Brady, but they've also given fans pairings such as Ben Weston and Ciara Brady, Chad DiMera and Abigail Deveraux, and Will Horton and Sonny Kiriakis. Love and romance have always been a huge part of the sudser, and it seems that summer is the ideal time to spark some new romances in Salem.
This summer, fans have watched Chanel Dupree and Allie Horton reunite (via Daytime Confidential), as well as Xander Cook and Sarah Horton, per Soap Dirt. In addition, Rafe Hernandez and Nicole Walker have tied the knot (via Soap Opera Spy), and Eric Brady started dating new police officer Jada Hunter, per Celebrating The Soaps. Gabi Hernandez and Li Shin have grown closer (via Soap Spoiler), while Alex Kiriakis came to town to stir up some drama in the love department as well (via Soaps).
With romance on the minds of so many Salemites, actor Paul Telfer couldn't help but wonder how viewers would react to seeing some of their favorite characters take on the reality TV show "Love Island," and fans didn't disappoint with their answers.
'DOOL' fans share their thoughts about Salemites on 'Love Island'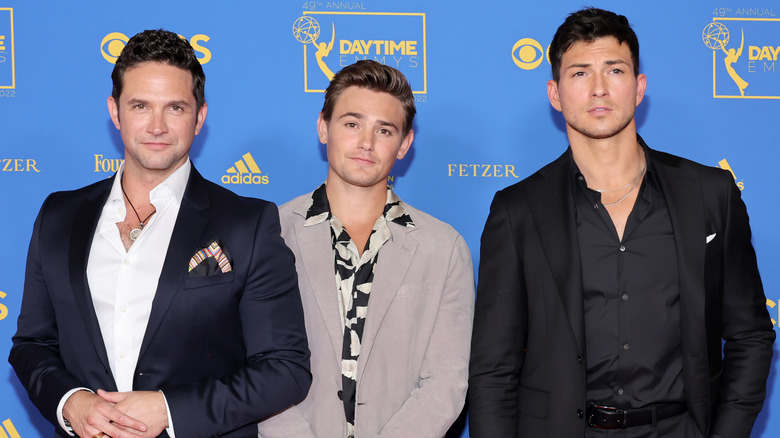 Amy Sussman/Getty Images
This week, Paul Telfer — who plays Xander Cook on "Days of Our Lives" — asked fans via Twitter which Salem characters they'd like to see appear on the popular reality series "Love Island." Of course, fans didn't hesitate to throw out their opinions about who they'd love to watch on the show.
"Alex is exactly the #LoveIsland dream cast! He is ALLLLLLLL about Casa Amor! #Xander would be there for love, and we know how that has worked out on the island — maybe #Johnny! We absolutely know that #Gabi would Slay every outfit. But [Chanel] #Dupree would win!" one fan tweeted in response. "I don't watch 'Love Island,' but as far as characters who need a mate, I vote for EJ," another commented.
"If Gwen can't have Xander, she deserves a little fun romance. Unless she's a murderer," one fan wrote, referencing the fact that Gwen is a suspect in Abigail Deveraux's murder. "Definitely XANDER on 'LOVE ISLAND,' as much as I love Sara, Xander needs a little momentum on such a challenge as 'LOVE ISLAND.' ... I think Gabi, Xander, Kristen, & definitely LEO," another viewer commented.
Telfer definitely got "Days of Our Lives" fans thinking about how fun it would be to see the characters compete on a reality show like "Love Island." However, with all the drama going on in Salem, it seems that they may have bigger things on their plate for the time being.