Family Or Fiancé's Tracy McMillan Dishes About Gender Dynamics She Faced While Filming - Exclusive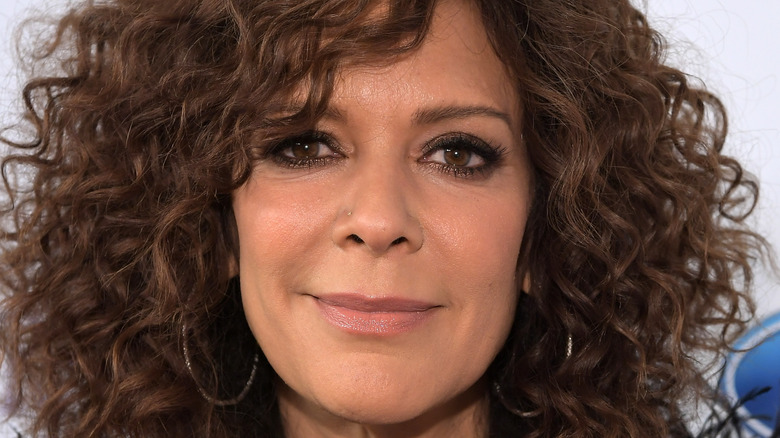 Charley Gallay/Getty Images
If you feel as though we're living in a world that's becoming more divided along gender lines, you're not wrong. A 2021 study published by the Journal of Social and Personal Relationships found that the COVID-19 pandemic required working parents to balance the demands of professionalism and personal expectations, and the burden of responsibilities including childcare, home maintenance, and schooling fell on women. 
Coupled with the rolling back of reproductive rights in the United States and an overwhelming sense of fear regarding the future of same-sex marriage, it's hard to feel as though civil rights are going backwards. Such difficulties can make romantic relationships difficult, and no one has seen this more than life coach Tracy McMillan.
The star of the new Oprah Winfrey Network show, "Family or Fiancé," McMillan has seen it all. She guides couples facing a myriad of problems as best she can, and while some leave enlightened and determined to better themselves and each other, others fall flat. Ahead of the show's premiere, we sat down with McMillan to get her firsthand account of what it was like to work with couples experiencing cultural differences, age gaps, familial stress, and more.
Tracy McMillan refused to give up her power as a life coach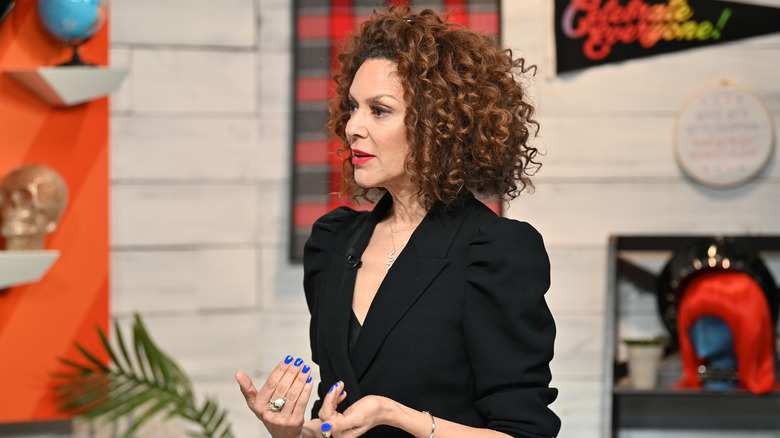 Slaven Vlasic/Getty Images
As part of "Family or Fiancé," life coach Tracy McMillan works with couples teetering on the edge as they face one of life's biggest decisions. During a three-day session, McMillan makes it known that she's the person in charge, and she told us that some clients really didn't mesh with that power structure.
"One of the things I see often is that you'll have a man or a woman — but it's oftentimes a man — on the show who is accustomed to saying certain things and having a woman person go, 'Oh,' and then backtrack," McMillan told us. "When I don't backtrack, then they want to get in a power struggle with me."
Speaking of that "power struggle," the experienced life coach shared with us that after all this time, she knows her power and doesn't give it up for anyone.
"I know what my power is — my power is I'm here. This is my chair. I'm not trying to change you, but I'm also not going to undo my own thinking because you looked at me a certain way," McMillan said.
Tracy McMillan does not bend to intimidation tactics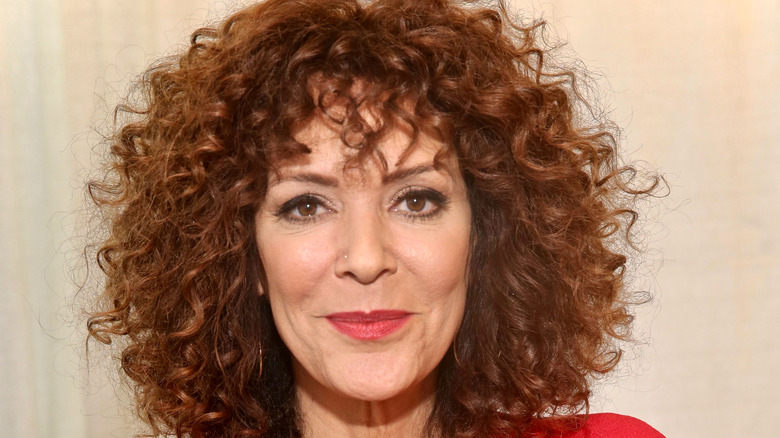 Robin L Marshall/Getty Images
During our sit down with the "Family or Fiancé" star, Tracy McMillan made sure to tell us that she's a life coach, not a therapist. She doesn't wait for people to figure out their problems on their own, but she tells them what errors they're making and how they should amend their behavior. This led to some tension, and McMillan told us that while some clients were "downright intimidating," she did not bend to such tactics.
"They're used to being able to intimidate somebody, and I'm notable in that way. I have a chair and a camera. It's my show," McMillan shared. "I can actually withstand that attempt to push me off."
Sharing that standing her ground is a "huge service" to clients, McMillan told us that standing up to someone who often has the upper hand is a "huge" learning opportunity.
"When you love someone and you're in a relationship with somebody and they're urging you to conform to their worldview, the temptation to conform and to cave is incredibly strong to maintain a relationship," McMillan explained. "But I'm not maintaining any relationships past day three, so I can be in my center ... This happens with women [and other] people on the show too. They've never had someone not cave, and it's a great experience for them."
New episodes of "Family or Fiancé" air Saturdays at 9:00 p.m. EST on OWN.