Simon Pegg Reveals His Personal Connection To British Intelligence Organisation GCHQ - Exclusive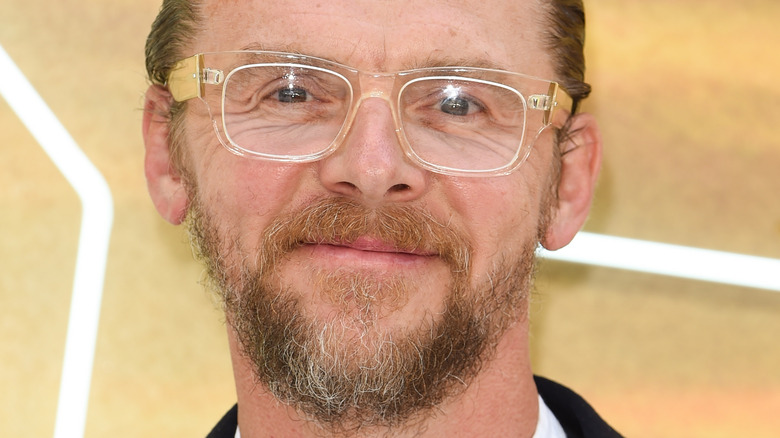 Featureflash Photo Agency/Shutterstock
Between his roles in the "Mission: Impossible" and "Star Trek" franchises, his appearance as Hughie's dad on "The Boys," and his work as a writer and producer, Simon Pegg keeps pretty busy. When the actor received the script for Peacock's new thriller, "The Undeclared War," he knew he wanted to be a part of it. "I found the whole thing incredibly gripping [and] incredibly educational in terms of the state of play in this particular theater of war, which is a very real and concerning thing," he tells The List. "Not only did it feel like a worthy dramatic role to take on, but also it felt like an important show."
"The Undeclared War," a six-part series that drops on Peacock on August 18, follows a cyber attack timed to disrupt a British election. In what quickly becomes a global data war with Russia, members of the GCHQ [Government Communications Headquarters] fight to prevent the attack before time runs out. Pegg stars alongside Academy Award-winner Mark Rylance in the tense series.
In an exclusive interview with The List, Simon Pegg reveals his own personal connection to GCHQ and his role in "The Undeclared War."
A family connection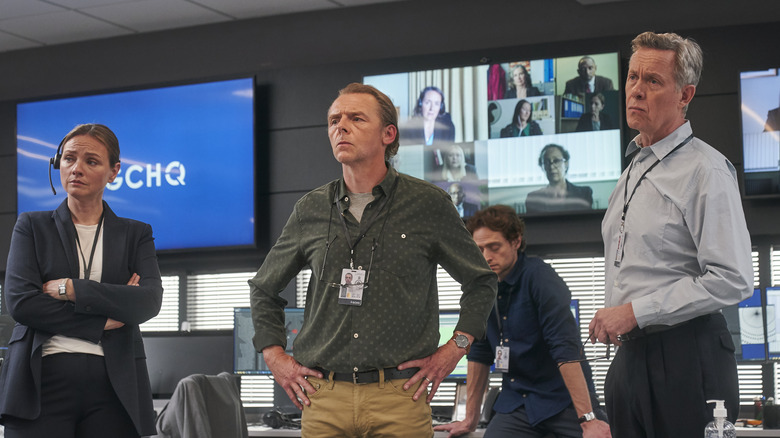 Peacock/PR Provided/NBCUniversal
Simon Pegg was drawn to "The Undeclared War" for a number of reasons, including the fact that his family has a personal connection to GCHQ [Government Communications Headquarters], where the thriller is set. Discussing his time on the show, Pegg tells The List, "It was great, and it was fun to be on a set that was purportedly a recreation of the inside of GCHQ [Government Communications Headquarters], which I grew up next to." He continues, "My uncles worked in it — I never was allowed to know what they did. They weren't allowed to tell me what they did." 
Understandably, thanks to his family's own mysterious connection to the service, Pegg has always been fascinated by GCHQ and British Intelligence and jumped at the chance to be a part of it. "This place, which had always been a part of my life," he says, "I was suddenly in a show where I was playing someone who worked there, which was a major thing for me." Now, viewers can experience all of the drama of "The Undeclared War," which takes us behind the scenes of the very real threat of cyber terrorism. 
All six episodes of "The Undeclared War" are now streaming on Peacock.