Were Britney Spears And Justin Timberlake Destined To Breakup Because Of Their Zodiac Signs?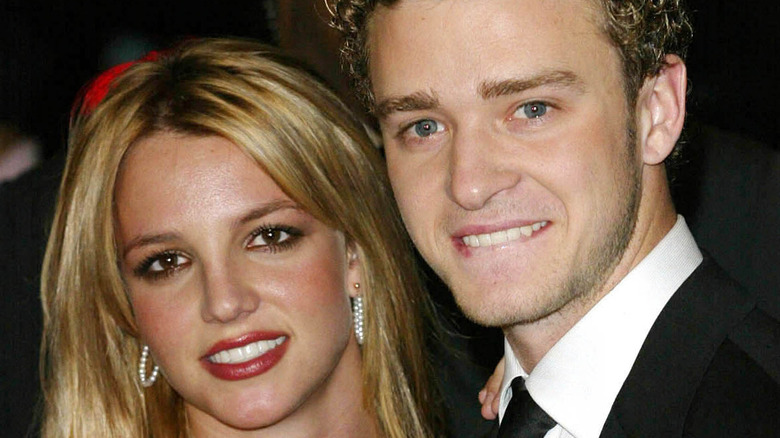 Dave Hogan/Getty Images
Britney Spears and Justin Timberlake were once Hollywood's golden couple. The pair were both at the top of their games in the pop music genre and the crushes of teenage boys and girls around the globe. The duo first met as children when they were both cast in "The Mickey Mouse Club" in 1992. Years later, they had both landed record deals and were skyrocketing to stardom. By 1999 they went public with their romance (via Elite Daily).
The couple became an instant hit with their fans and were considered pop royalty. By 2001 the duo weren't hiding their romance and had even donned their now-iconic matching denim outfits on the red carpet. Later that year, they moved in together.
Sadly, Spears and Timberlake's fairytale romance came to an abrupt end in 2002 when rumors began to circulate that the "Lucky" singer had cheated on the *N Sync standout. Following the couple's breakup, Timberlake released a solo album that included the track "Cry Me A River," per Us Weekly.
Fans were certain that the song was about the end of the couple's relationship, and the singer even used a Spears look-alike in the music video. The following year, Spears released a single titled "Everytime," which is presumed to be about Timberlake.
The end of Spears and Timberlake's relationship may have just been young love that ran its course, But, could their zodiac signs have had something to do with their split?
Britney is a Sagittarius and Justin is an Aquarius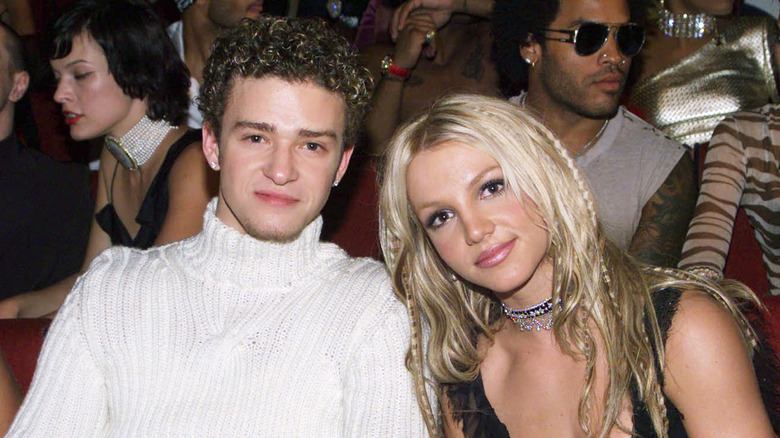 Dave Hogan/Getty Images
Britney Spears was born on December 2, 1981. This makes her astrological sun sign Sagittarius (via Astro Charts). There are many great traits of a female Sagittarius, as they are known to possess a joy for life and approach their daily tasks with energy.
According to Astrology.com, Sagittarius women are said to be charming and fun while also staying true to their honest nature. They will often set their sights on something and pursue it until they have exactly what they want. They're also said to be silly and passionate while having a love for travel. While working, they're focused and tend to love their jobs, often having careers that are creative and artistic.
Meanwhile, Justin Timberlake was born on January 21, 1981, which makes his sun sign Aquarius, per Astro Seek. Men who are born under the air sign are said to live by the beat of their own drum and have a dislike for rules.
They like to be true to themselves and are also work-oriented, which can cause problems if they neglect the other aspects of their lives such as relationships (via Thought Catalog). However, male Aquarians are known for their passion and eagerness to be successful. They're also non-traditional and keep an open mind about many areas of life. They also often like to spend time alone in order to process their feelings.
So, did Spears and Timberlake's zodiac characteristics make them a poor match?
Justin and Britney's signs are well matched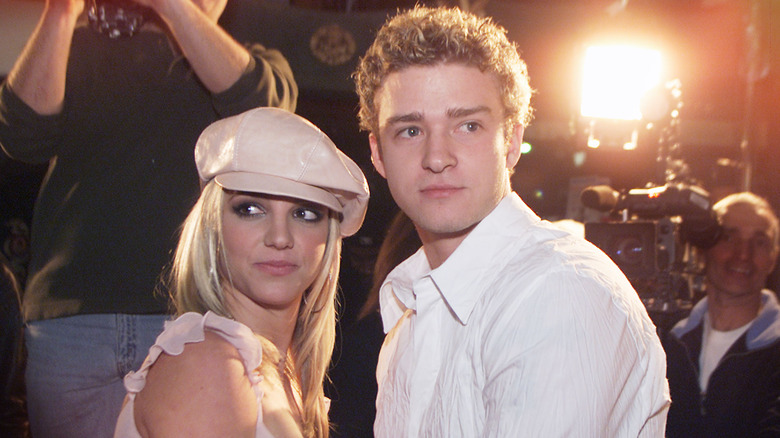 Kevin Winter/Getty Images
Sagittarius women and Aquarius men like Britney Spears and Justin Timberlake are said to be a good match for one another. Aquarius men are said to enjoy the female Sagittarian's love of life and the way they live openly and honestly with their close friends (via Popular Astrology).
He is also said to be partial to her ability to go with the flow and enjoy a spontaneous adventure. Meanwhile, Sag women are said to be drawn to male Aquarians because of their sweet and likable demeanor, as well as the ease with which they make friends. Aquarius men aren't known for being jealous or controlling, and the independent Sagittarius will appreciate that. She'll also love his deep thoughts and intelligent mind.
The two signs are actually very similar as they are both fond of excitement and enjoy getting a bit wild and rebellious from time to time (via Keen). They also value their friendships and tend to stay true to their authentic selves. Both signs are also work-driven and will put in the effort to obtain their goals.
Astro Reveal notes that Spears and Timberlake appeared to be a match made in zodiac heaven, and even the other astrological signs in their birth charts pointed to a loving and passionate match. However, things didn't work out that way for the couple — and that their zodiac signs had nothing to do with their split.