General Hospital Fans Weigh In On Cop Chase Vs. Rock Star Chase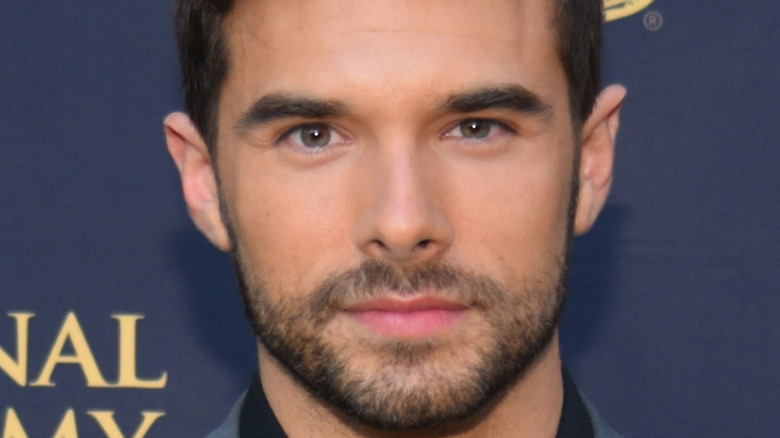 Michael Mattes/Shutterstock
Detective Harrison Chase (Josh Swickard) on "General Hospital" hasn't done much detecting lately as he's been on suspension from the police force for punching Valentin Cassadine (James Patrick Stuart) and then punching slimy record producer Linc Brown (Dan Buran) — both times defending the honor of Brooke Lynn Quartermaine (Amanda Setton), according to Soap Dirt.
While Harrison was previously in a romantic relationship with Willow Tait (Katelyn MacMullen), that ship has sailed and he's currently embroiled in a relationship of sorts with Brooke Lynn. Per Celeb Dirty Laundry, the two originally got together when the detective discovered that Brooke Lynn's baby Bailey was not her own, but rather the child of Maxie Jones (Kirsten Storms) and the evil Peter August (Wes Ramsey). After finding out that Maxie and BLQ concocted a scheme to hide the baby in plain sight and keep her from the clutches of Peter, Harrison stepped in pretending to be the baby's father (per Soap Opera Spy). 
BLQ and Harrison are having a hard time admitting to themselves that they have feelings for each other. According to Soaps She Knows, since Harrison is suspended from work indefinitely, BLQ now has him caught up in another scheme — take down Linc and somehow get back the songs he stole from her. 
Since Harrison has agreed to help BLQ and publicly start a singing career, the fans have spoken out about whether he should continue as a singer or go back to being a cop.
Harrison Chase may be headed for a career change on General Hospital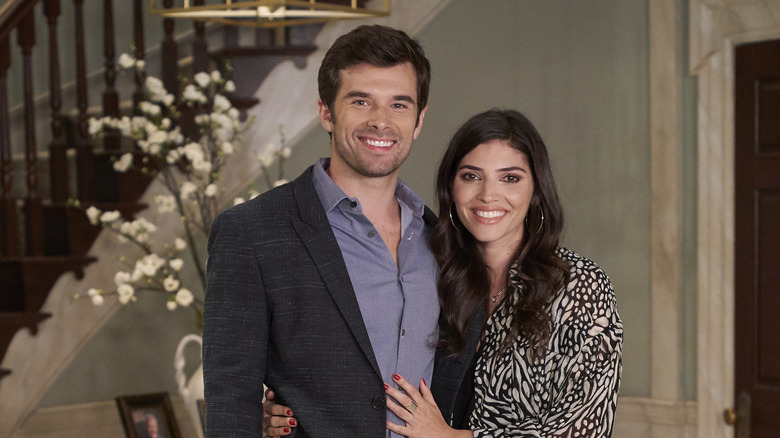 ABC/Craig Sjodin
An official Twitter post from "General Hospital" stated, "Chase's big break can't come soon enough." Detective Harrison Chase of the Port Charles police department may be headed for a career change to singing, and the fans were very outspoken in their replies to the post. One fan response stated, "Pop star Chase is not it. Y'all are ruining a perfectly good character with this clownery."
A viewer wrote, "Please have Chase go back to work at the PCPD," while another followed up with, "Pleaseeeee! Cause they got him looking ridiculous lately." Many of the responses were negative and asked for the storyline to come to an end sooner rather than later with one fan encapsulating the sentiments fully with, "The writers have the power to fix this and change everything up and just make him a cop again can we just get there?"
On the other side, some fans are enjoying the storyline saying, "This was Fun," while another stated, "Chase is so talented. [Can't] wait for him to be a big star and quit the PCPD!" Still, the negative responses to the storyline continued with one viewer posting, "Do y'all realize just how IDIOTIC [y'all] got Chase looking? Please stop this!"
Whether or not Chase pursues singing, or goes back to the PCPD, he and BLQ are considered one of the most loved couples on "General Hospital."