The Real Reason You Never See Katrina Bowden As Flo On The Bold And The Beautiful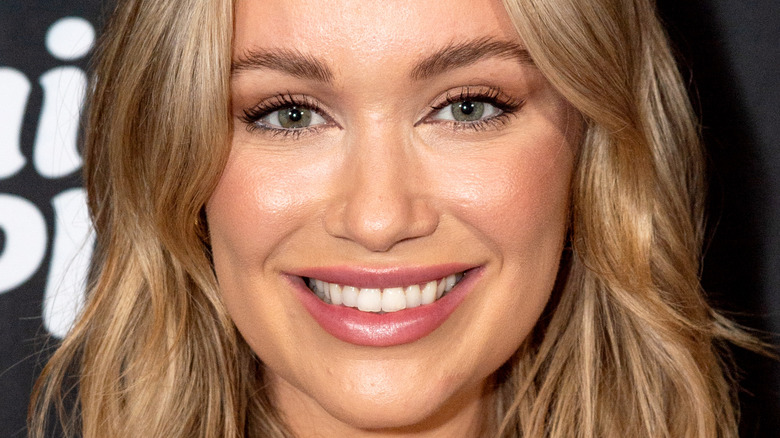 Amanda Edwards/Getty Images
When Flo Fulton (Katrina Bowden) first appeared on "The Bold and the Beautiful," no one knew who she was except for Wyatt Spencer (Darin Brooks). That's because Flo and Wyatt were high school sweethearts before Flo had mysteriously left this fictional town of Los Angeles with her mother for a new life in Las Vegas, as detailed by Soaps.com. 
Their reunion hasn't been easy, though. There was some pushback by just about everyone except for their mothers, Quinn Forrester (Rena Sofer) and Shauna Fulton (Denise Richards), and of course, Wyatt's on-again, off-again girlfriend Sally Spectra (Courtney Hope). Sally was so jealous of Flo and Wyatt's romance that she even went as far as to fake her own illness for attention, per TV Insider. 
That said, a lot of fans have been wondering what happened to Wyatt and Flo on "The Bold and the Beautiful" and why viewers haven't seen Flo on the canvas in a long time. Luckily, there's an answer for that. 
Katrina Bowden and Denise Richards are taking a break from The Bold and the Beautiful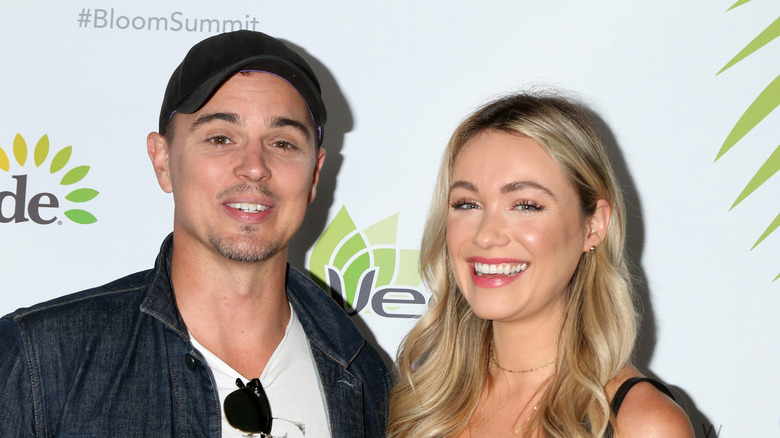 Kathy Hutchins/Shutterstock
Both Flo Fulton and her mother Shauna Fulton haven't been active in a storyline on "The Bold and the Beautiful" in a very long time, prompting some people to wonder what might be going on. After all, Flo could be working on her upcoming wedding plans with Wyatt Spencer while her mother Shauna could be giving it another shot with Ridge Forrester (Thorsten Kaye), even though he's been caught in the middle between Taylor Hayes (Krista Allen) and Brooke Logan (Katherine Kelly Lang), according to Soaps.com. 
While some people have been wondering whether Katrina Bowden and Denise Richards have been fired from "The Bold and the Beautiful," that doesn't seem to be the case at all. Instead, they've simply been working on other projects in the meantime. According to Bowden's IMDb page, she's got three projects in the pipeline while Richards also has a few films that are in post-production. 
Yet, some people think that Bowden and Richards are no longer part of the cast simply because they are no longer in the opening credits of the hit CBS soap, as detailed by Cheat Sheet. Thankfully, Bowden managed to clear the air about what is really going on with her status on the show. 
Shauna Fulton's work with the Forrester and Logan men is not done yet
"The Bold and the Beautiful" fans can breathe a sigh of relief because both Katrina Bowden and Denise Richards have not been pink slipped from the daytime television show. Bowden even took to her Instagram account to clarify the matter when she wrote to a fan, "I don't know exactly when I'll be back on. Was shooting other projects, but hopefully soon miss all of my bb fam."
While there's no doubt that fans sure do miss seeing the Fulton women on the show, if there's one person who could probably use Shauna by his side right now, it's Ridge Forrester. As many friends can recall, there was a reason why Ridge had thought he had married Shauna a few years back. While Ridge was left fooled by Shauna's scheme by using his phone to text his attorney to file divorce papers from Brooke, she did feel guilty about it. That, and there was no doubt that Shauna did bring a little spice into Ridge's life, especially when she took him to Las Vegas during a very wild night out on the town. If things don't work out with Ridge again, she can always try to tempt Bill Spencer (Don Diamont) again, right? The possibilities are endless, especially when it comes to the Forrester and Spencer men.