Ron DeSantis And Florida's 'Stop WOKE Act' Has One Judge Invoking Stranger Things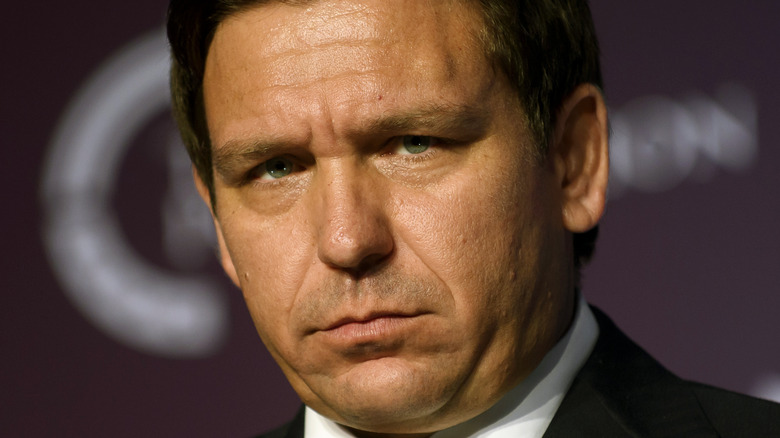 Jeff Swensen/Getty Images
Florida Governor Ron DeSantis is no stranger to controversy, especially when it comes to education. The Republican politician banned Florida schools from mandating masks indoors during the COVID-19 pandemic, and ordered teachers to adhere to the so-called "Don't Say Gay" bill (via MSNBC). He even sent Twitter into a tizzy with his unusual solution to the teacher shortage by filling classrooms with military veterans.
DeSantis has also proudly declared that Florida will be "the state where woke goes to die," per Fox News. With that in mind, he signed the Stop WOKE Act, which bans public schools and businesses from sharing lessons on anything considered Critical Race Theory, including that people are "inherently racist, sexist, or oppressive, whether consciously or unconsciously," or "that people are privileged or oppressed based on race, gender, or national origin," according to Time.
"We won't allow Florida tax dollars to be spent teaching kids to hate our country or to hate each other. We also have a responsibility to ensure that parents have the means to vindicate their rights when it comes to enforcing state standards. Finally, we must protect Florida workers against the hostile work environment that is created when large corporations force their employees to endure CRT-inspired 'training' and indoctrination," said DeSantis (per The Hill).
While the legislation passed the Florida House in February 2022 by a vote of 74-41 and the Florida Senate in March by a vote of 24-15 (via Time), it has now been ruled unconstitutional by a federal judge.
A judge called Florida 'a First Amendment upside down'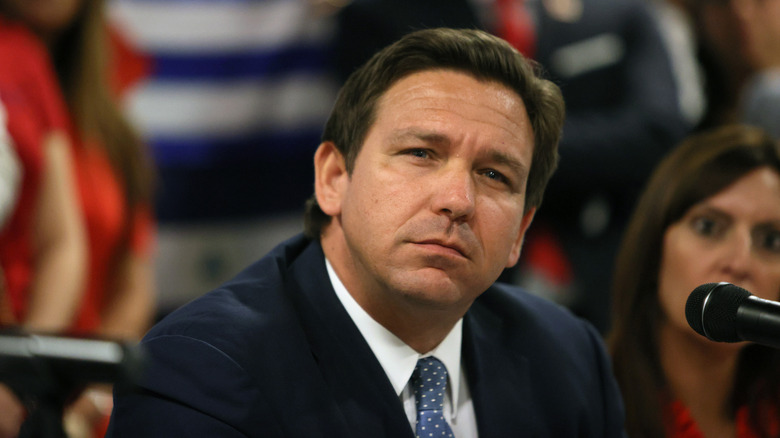 Joe Raedle/Getty Images
A Florida federal judge has ruled that the Stop WOKE Act is unconstitutional and has issued a preliminary injunction preventing the legislation from staying in effect. After Nonprofit Protect Democracy filed a suit challenging the law in June, U.S. District Court for the Northern District of Florida Chief Judge Mark Walker noted that the act violates the First Amendment and is impermissibly vague — and referenced the Netflix hit "Stranger Things" in his ruling. "Recently, Florida has seemed like a First Amendment upside down," Walker wrote, per The Hill. "If Florida truly believes we live in a post-racial society, then let it make its case. But it cannot win the argument by muzzling its opponents."
DeSantis's communications director, Taryn Feske, said that the governor will be appealing the ruling (via The Hill), alleging that Walker's decision "has effectively ruled that companies have a First Amendment right to instruct their employees in white supremacy."
In the meantime, DeSantis might run for president in the 2024 race. While that would possibly pit him against Donald Trump for the Republican nomination, DeSantis defended the former president after the FBI's recent raid on Mar-a-Lago. "The raid on [Mar-a-Lago] is another escalation in the weaponization of federal agencies against the regime's political opponents, while people like Hunter Biden get treated with kid gloves," DeSantis tweeted.