Simon Pegg On Whether A Second Season Of The Undeclared War Is On The Way - Exclusive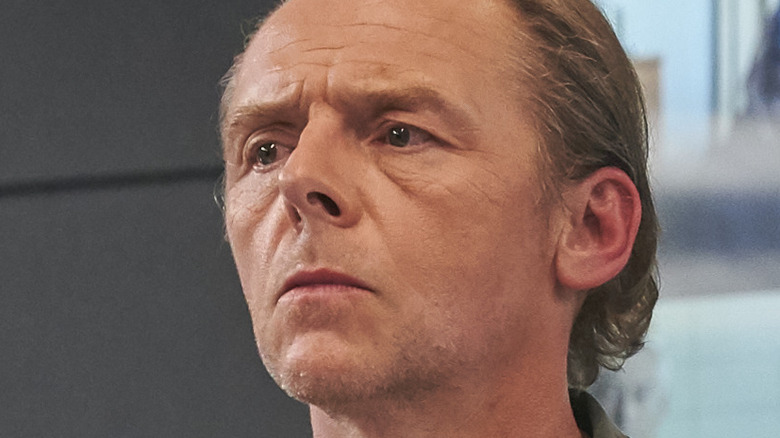 Peacock
"Mission: Impossible" and "Star Trek" star Simon Pegg is back on our screens in a cyber terrorism thriller set in the not-too-distant future. In Peacock's "The Undeclared War," which is available to stream now, a cyber attack threatens democracy in the run-up to an election, and a data war with Russia draws international attention. Discussing his role in the new series, Pegg told The List, "It will open your eyes about things that are happening in our living rooms that we aren't aware of, and it presents some fascinating possibilities for where things are going."
As a writer and producer, Pegg has been involved in some huge movie franchises in recent years. But as an actor, the "Shaun of the Dead" star was excited to take on a more dramatic role. "I found the whole thing incredibly gripping [and] incredibly educational in terms of the state of play in this particular theater of war, which is a very real and concerning thing," he said. "Not only did it feel like a worthy dramatic role to take on, but also it felt like an important show."
In an exclusive interview with The List, Simon Pegg also shared whether a second season of "The Undeclared War" might be on the way.
'There's more story to tell'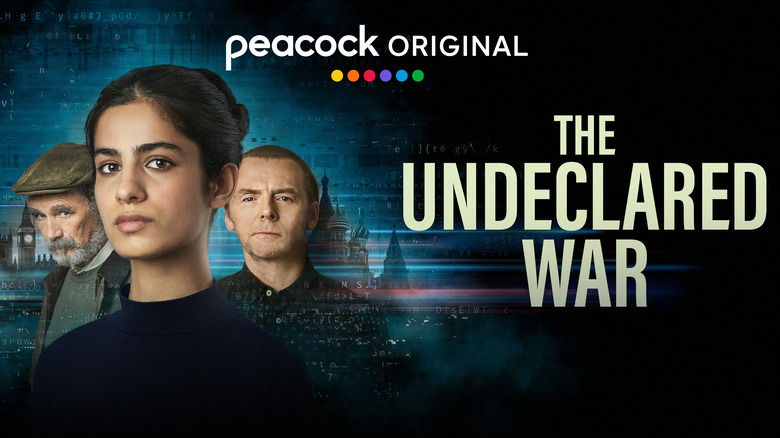 Peacock/NBCUniversal
Since its release, fans have been asking whether a second season of "The Undeclared War" might be on the way. While it's currently up in the air, Simon Pegg is keen to return to the twisty thriller set in the GCHQ (Government Communications Headquarters) in the United Kingdom. When asked if he'd sign on for more episodes of "The Undeclared War," Pegg told us, "I'd love to. It would be wonderful." He continued, "When I first got it, I presumed it was a limited series. I presumed it was a one-off. When I got to the end, I felt like, 'Okay, this is either incredibly open-ended and leaving the audience with a sense of an interpretation to be had, or there's more story to tell.'" 
As for whether a second season might actually be on the way, Pegg teased, "Basically, [director] Peter [Kosminsky] was hedging his bets and doing both. Providing it goes down well on Peacock — which I'm really hoping it will — then we'll do more. I'd be absolutely delighted to get back together with those guys." Fans will be crossing their fingers that Season 2 gets the green light soon.
Watch all six episodes of "The Undeclared War" on Peacock now.