The Audiobook You Never Knew Meryl Streep Narrated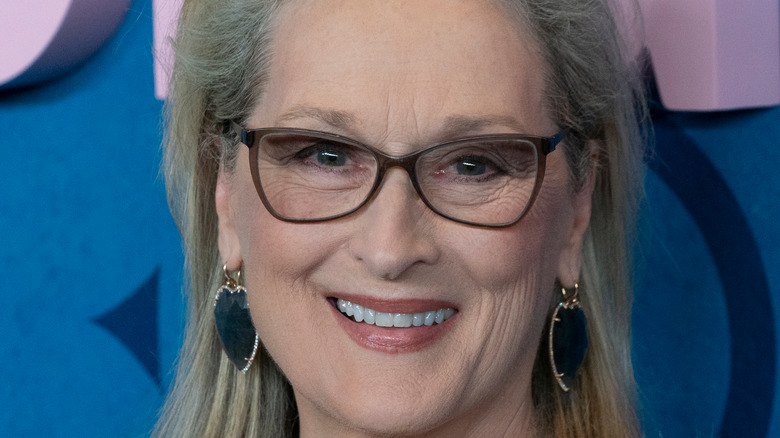 lev radin/Shutterstock
From working at a plutonium processing plant in "Silkwood" to belting out ABBA in "Mamma Mia," Meryl Streep's career has spanned over 70 films and countless genres (via Insider). In 1978, just three years after graduating from Yale University with a master of fine arts, the actress landed a feature role in "The Deer Hunter" alongside Robert De Niro and Christopher Walken, a part which jumpstarted her decades-long film career and earned her her first Oscar nod (via Britannica). By 1979, she was again garnering critical praise in "Kramer vs. Kramer," this time headlining alongside Dustin Hoffman.
According to Statista, Meryl Streep has been nominated for 21 Academy Awards, more than any other actor. In a 2017 interview with The Guardian, Streep explained her long-standing passion for acting, commenting, "What interests me is getting deep into someone else's life, to understand what compelled them to move in one direction or the other." Off screen the "Iron Lady" star is just as active — in fact, the untold truth of Streep might surprise you. When she's not rubbing shoulder with other Hollywood A-listers, Streep is doing her best to save the environment, parent her four children, and narrate the occasional audiobook.
Meryl Streep heals heartbreak with butter in Heartburn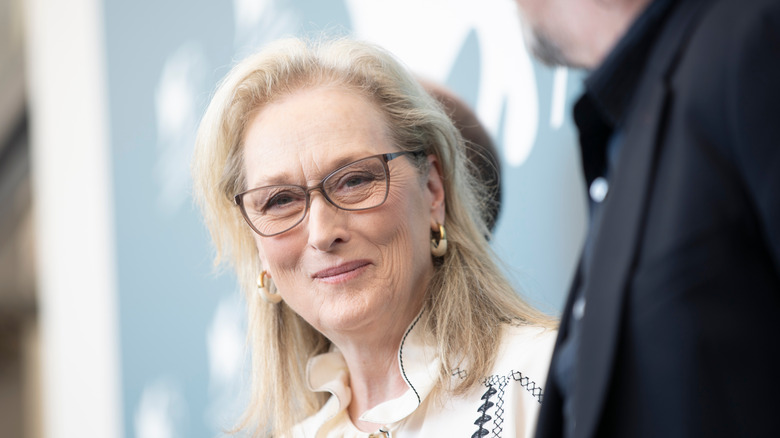 Denis Makarenko/Shutterstock
Screenwriter Nora Ephron, remembered for beloved romantic comedies like "Sleepless in Seattle" and "When Harry met Sally," had a long-standing history with Meryl Streep. In 1983, the actress starred in Ephron's award-winning film, "Silkwood." Just three years later, in 1986, she was again working alongside Ephron in the comedy-turned-recipe guide, "Heartburn." Based on Ephron's 1983 novel of the same name, the film follows Rachel (played by Streep) as she discovers her husband has fallen in love with another woman. In an effort to cope with his infidelity, Rachel turns to her first love: food. The story is semi-autobiographical, serving as a fictionalized retelling of the writer's real-life divorce (via Washingtonian). As reported by The New Yorker, Ephron was a fan of Streep's performance, commenting in a 2004 tribute to the actress, "She plays all of us better than we play ourselves..."
In 2013, just a year after the passing of Ephron, Streep collaborated with Audible to record an audiobook version of "Heartburn." As Helen Rosner argues in a 2021 review for The New Yorker, Streep's audiobook rendition of "Heartburn" is far superior to the 1986 film. According to Rosner, "The novel was never really a novel, and certainly was never supposed to be a movie: it's a five-and-a-half-hour comedic monologue, a full-on standup set complete with nested stories and sidebar digressions." The audiobook also received overwhelmingly-positive reviews among audible customers, with one listener commenting, "Streep's narration is beyond perfect."
Meryl Streep's children are following in their mother's footsteps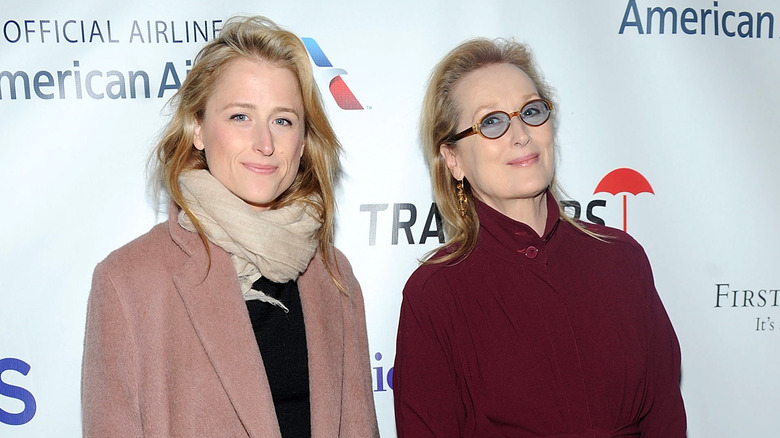 Brad Barket/Getty Images
Meryl Streep's four children are actors in their own right. Streep became a mom in 1979, welcoming her son, Henry, into the world with long-time husband Don Gummer. By 1991, the family also included three daughters: Mamie, Grace, and Louisa (via Hollywood Life). In a 1998 interview with The Washington Post, Streep compared parenting and acting, commenting, "Acting — that's praise, money, fulfillment. Mothering — they don't even say, 'Thank you.' They don't even clear the table unless you say, 'Excuuuse me... '" 
Streep's eldest, Henry, can be seen in Robert De Niro's 2006 film, "The Good Shepherd" and heard on the soundtracks for films like "Julie & Julia" and "Ricki and the Flash." Both Mamie and Grace Gummer have held recurring roles on popular TV shows, with Mamie headlining "True Detective" and Grace co-starring in the recent Peacock hit, "Dr. Death." Louisa Jacobson, Streep's youngest daughter, has recently received recognition for her role on HBO's "The Gilded Age," experiencing the mental and physical toll of wearing a corset on-set. According to Streep via The Washington Post, "I never made any choices, I just got pregnant a lot." She's managed to balance Hollywood stardom and motherhood, transitioning from "weaning a baby" one week to "reading a script" the next.