The Super Affordable Hair Product Rihanna's Hairstylist Can't Get Enough Of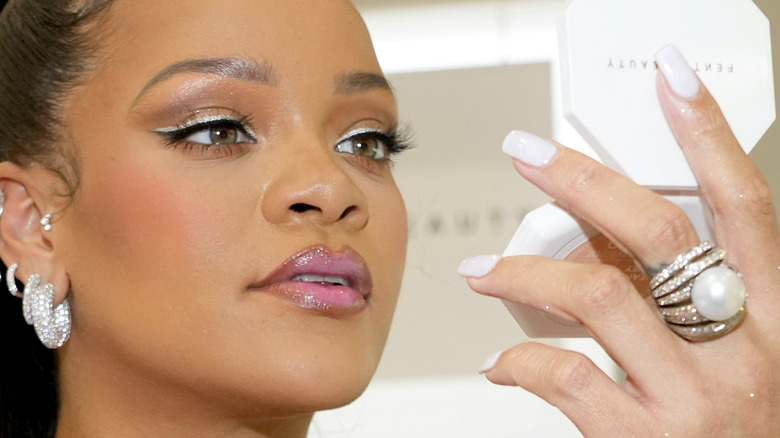 Kevin Mazur/Getty Images
If you don't want your hair to look a little more like Rihanna's, then you must be Rapunzel, herself. Just kidding — even Rapunzel wants style tips from Rihanna. Between being the mastermind between Fenty Beauty and well, looking like she looks, it feels like Rihanna is one of the world's leading experts in all things beauty. No matter what phase her style is in, Rihanna's looks are all amazing. 
Thanks to a little insider secret, we now know a little bit about her coveted beauty routine. Rihanna's hair stylist, Yusef Williams, told Refinery29 all about her hair care, saying "Rihanna is natural — we always make her hair soft and pretty. Underneath the wigs and weaves, we are big on hair care and treatment." When it comes to that hair treatment, Ri and her stylist have their favorite products, and at the top of their list is one that's only $6 (via Byrdie). Yes — we're serious.
Rihanna's $6 favorite product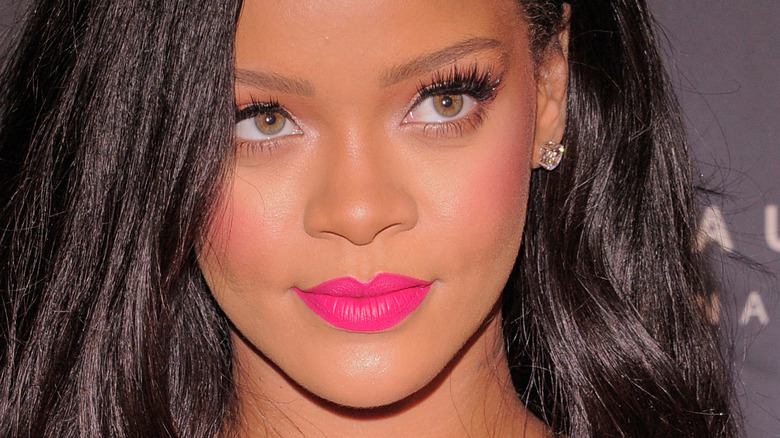 lev radin/Shutterstock
Yes, Rihanna could afford any hair product on the market, but her hair routine proves that more expensive doesn't always mean better. According to Rihanna's hairstylist, Yusef Williams, there's one product, in particular, that does the job for a wildly low price. He told Refinery29, "For drugstore products, I love the ORS Olive Oil Moisturizing Hair Lotion. It's good for the hairline." 
Not only is this inexpensive product an expert's favorite at just $5.99; it actually does a whole lot more (via ORS Hair Care). Most of us are regularly damaging our hair, sometimes in ways we don't even realize. This hair lotion that Rihanna loves undoes a lot of previous damage by adding moisture back and repairing any lifeless locks. If you regularly blow dry, straighten, or curl your hair, this cheap product also acts as a strong heat protector to prevent future damage from hot tools. With daily use, it's designed to leave your hair much more hydrated, smoother, and shinier. 
Rihanna's other hair secrets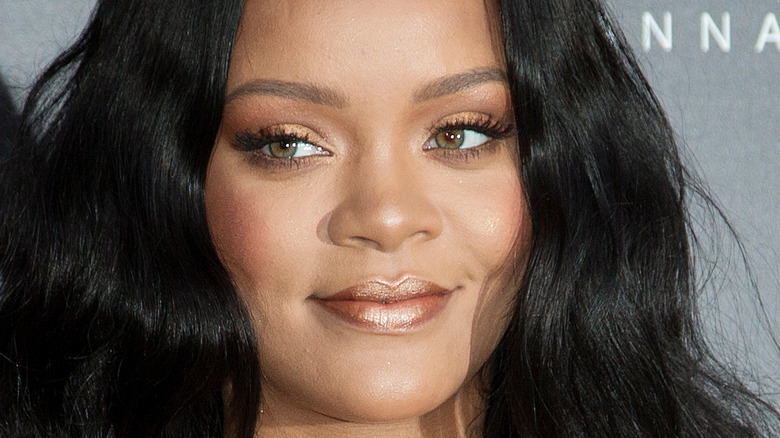 Andrea Raffin/Shutterstock
Rihanna is the queen of changing her hairstyle to brand new hits and never misses (via Byrdie). In addition to the under $10 miracle lotion, Yusef Williams also shared some other products that Rihanna swears by. If you're willing to splurge a bit more to follow in Rihanna's hair footsteps, Williams says, "Peter Thomas Roth has a really good conditioner treatment that you can get at Sephora, and that's something that I use a lot. Phyto has a really good scalp treatment as well — I like to put it on and let it sit under the dryer, because it really moisturizes and promotes hair growth" (via Refinery29). 
Williams and RiRi are also fans of longer-term hair care treatments. Williams says, "Hot oil treatments are my favorite, and raw castor oil is really good to keep the hair solid and strong. Deep conditioners are imperative at all times. And not keeping a wig on your hair for 10 weeks or a weave in your hair for 10 months is, too. You have to let your hair breathe, give it a break, and take care of it. I say that you have to talk to the hair and pray on it. It's real." It's really no wonder that praying is part of Rihanna's beauty routine; it definitely looks like she's had some help from the gods.