This Is How Patton Oswalt And James Morosini Bonded On The Set Of I Love My Dad - Exclusive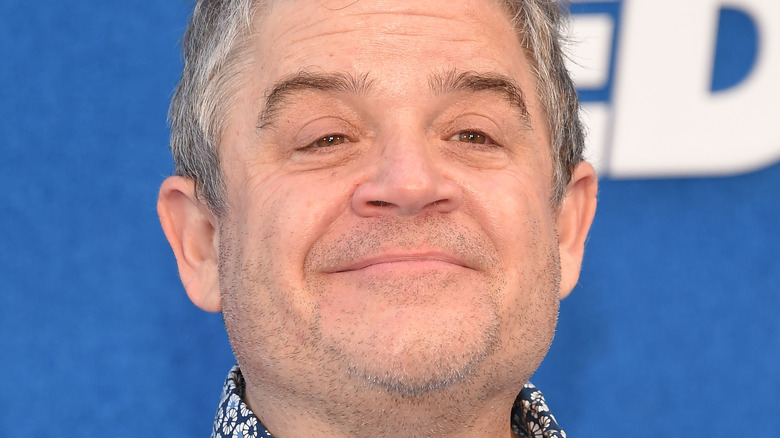 DFree/Shutterstock
James Morosini took on the role of both writer and director in his new film, "I Love My Dad," in which he also plays the main character. The protagonist, Franklin, falls for a girl online who just so happens to be his dad Chuck catfishing him to stay in touch. It's also important to note that the film is based on Morosini's wild real-life story — the comedic heft comes from its beyond awkward circumstances, and seasoned comedian Patton Oswalt plays his uncomfortable storyline to a tee.
Playing Franklin's imaginary internet girlfriend is Claudia Sulewski, an actress who rose to fame through YouTube and is in a long-term, adorable relationship with Finneas O'Connell (aka Billie Eilish's brother and frequent collaborator).
In Morosini and Sulewski's exclusive interview with The List, the director shared some of his primary goals for the shoot. "I was trying to create an environment where ... people felt comfortable, and they had license for freedom of expression, could try things," he said. With so much talent on screen, including himself, Oswalt, Sulewski, and SNL alum Rachel Dratch, fans can feel this sense of experimentation as it gives way to truly outrageous moments in the dramatic comedy.
It took work to recreate the actor's dynamic with his father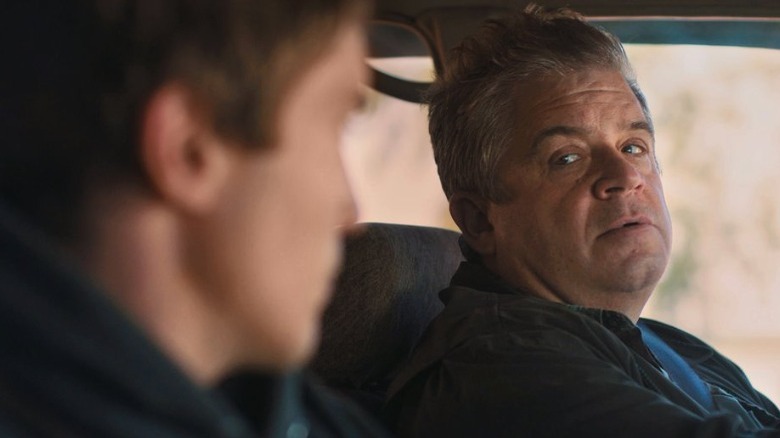 Magnolia Pictures
Off camera, James Morosini and Patton Oswalt needed to build chemistry to believably recreate Morosini and his own father's dynamic. The director shared, "I was aspiring as much as I could to tear myself open with this movie and explore, in an honest way, my relationship with my dad and my relationship to social media and see how those two things coalesced."
In terms of preparation for shoot days, Morosini explained that he and Oswalt both pulled from their lived experiences to create authenticity for their characters' situation. "We spent a lot of time working through the story and bringing as much of our respective personal lives to the narrative as we possibly could," Morosini told The List.
Oswalt is known as a comic actor, but his on-screen son made sure to give the actor credit for his dramatic range. "Patton is known for his comedy, but he has tremendous heart and invested all of that into each moment throughout the story," he said. "I was often very impressed by him, and he brings this levity to set, and he's very silly and warm."
The actors' bond comes across on screen, and their performances are all the more impressive considering Morosini's simultaneous roles as Oswalt's scene partner and director. "It was a tough shoot being an actor and director in it," Morosini admitted. "But I love the guy and I'm so proud of his work in the film."
The actors' common obsession makes total sense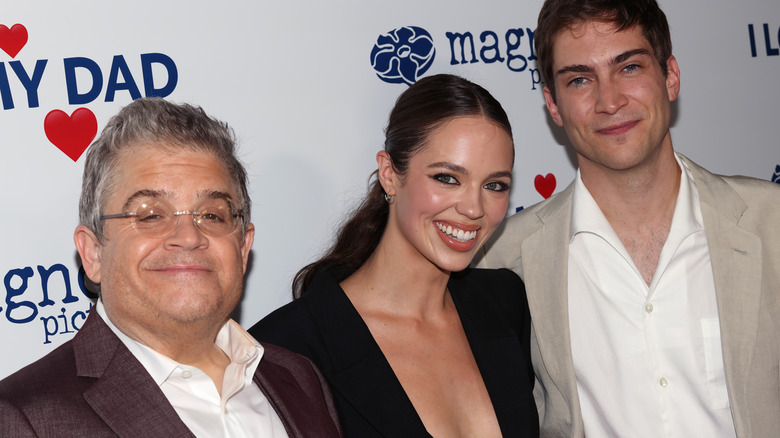 David Livingston/Getty Images
Besides their acting skills, James Morosini and Patton Oswalt have common interests that helped them spend quality time together off set. Morosini said, "Both Pat and I are obsessed with movies so we would spend a lot of time watching movies together."
In their joint interview with The List, James Morosini and his on-screen love interest, Claudia Sulewski, both attested to the unique movie-watching experience that fans can expect from "I Love My Dad." And it sounds right up Oswalt and Morosini's alley as cinema lovers.
"I would encourage people to go see it in theaters," the actor-director shared. "It's definitely a movie that people are going to be very vocal during, and watching it in theaters around the country has been a really special experience that I wouldn't want anyone to miss out on."
Sulewski doubled down on Morosini's take. "The gasps, the laughs, the shouts — it's a whole experience."
"I Love My Dad" is now playing in select theaters and is available for purchase and rental digitally and on demand.