What Kate Middleton Just Did Will Have You Believing She's Just Like One Of Us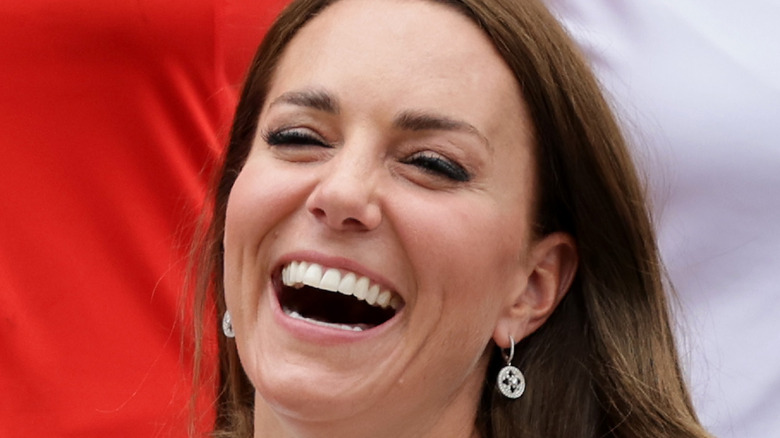 Chris Jackson/Getty Images
Royals aren't always super relatable for most of us. But if you had to pick one member of the royal family who seems like someone you could befriend, many of us would say it's Kate Middleton. After all, she doesn't come from royalty. The Duchess of Cambridge's parents own a party planning business where she even worked before marrying a prince (via People).
Meanwhile, it's been reported for years that Kate and William are very hands-on parents. In fact, when the family moves to Windsor shortly, it's been noted that the Duke and Duchess of Cambridge will no longer have a live-in nanny for their three kids, Prince George, Princess Charlotte and Prince Louis, who proved to be quite an adorable handful at the Queen's Platinum Jubilee, stealing the show with his wild antics (via Glamour). If this doesn't prove they're relatable, we don't know what does... other than a new story emerging about Kate's recent travel itinerary.
Indeed, as the Daily Mail reports, the future queen consort took an unexpected mode of transport to visit the monarch at her home in Balmoral.
Kate was spotted in coach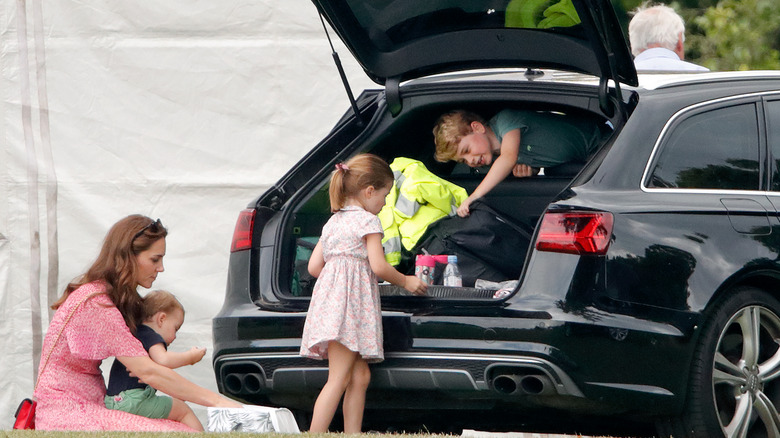 Max Mumby/indigo/Getty Images
Perhaps Kate Middleton's choice to travel to Balmoral, Scotland via a coach flight — yes, really — has something to do with the hubbub surrounding the family of five having taken a helicopter on vacation last month. Or maybe not, since the controversy, which saw the Duke and Duchess of Cambridge defying the Queen's orders, really had to do with the fact that more than one heir to the throne is not supposed to travel together.
In this case, Kate took her two youngest children, Charlotte and Louis, on an economy flight to visit their great-grandmother, according to the Daily Mail. Their visit comes hot off the heels of Prince Andrew having submitted with Queen Elizabeth at Balmoral, reportedly to discuss his future standing within the royal family.
To be fair, although we relate to flying in coach, the royal mom of three was accompanied by her nanny, Maria Teresa Turrion Borrallo — the one who won't be living with the family any longer — and a security team, which is slightly less relatable. 
Still, a TikTok creator who shared a clip of the royal fam's journey noted about Kate, "She even got up halfway through the flight to get her daughter's iPad." The user added, "And yes she was stunning, even gave me a smile while looking back at [the] row behind her to talk to her son."