General Hospital's Katelyn MacMullen Weighs In On Willow's Topical And Impossible Decision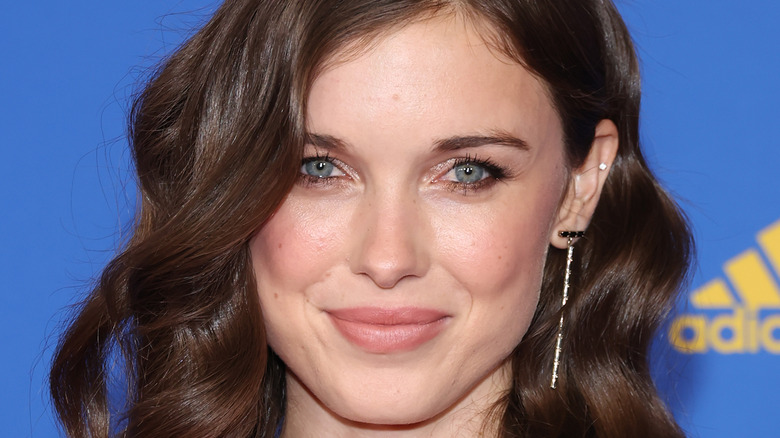 Amy Sussman/Getty Images
Willow Tait (Katelyn MacMullen) is dealing with a mountain of personal problems in recent weeks on "General Hospital." On the surface, she should be over the moon and filled with nothing but boundless joy. However, beneath the excitement over her pregnancy announcement and nursing school graduation, is an ominous reality and a grim future. After running multiple tests and undergoing a painful, unmedicated bone marrow biopsy, doctors confirmed Willow has leukemia (via Daytime Confidential). On one hand, doctors believe they caught the disease early, which means a good outlook for treatment. On the other hand, the treatment could harm Willow's unborn child since she's still in the crucial first trimester (via Soaps In Depth).
Since discovering there was even a possibility she might have leukemia, Willow has kept her boyfriend, Michael Corinthos (Chad Duell), in the dark. Despite many windows of opportunity to disclose the truth to him, she's elected to keep it a secret. Fans are furious at Willow for keeping the truth from Michael. However, now that her battle with leukemia is confirmed, Willow will need all the support she can get to fight this.
However, with treatment comes an unimaginable risk to the child growing inside of her, so it's unknown what direction Willow will go in. Fortunately for fans who want an inside perspective on things, Willow's portrayer Katelyn MacMullen is giving her take on the harrowing decision ahead of her character.
Katelyn MacMullen believes Willow is more worried about her fetus' health than her own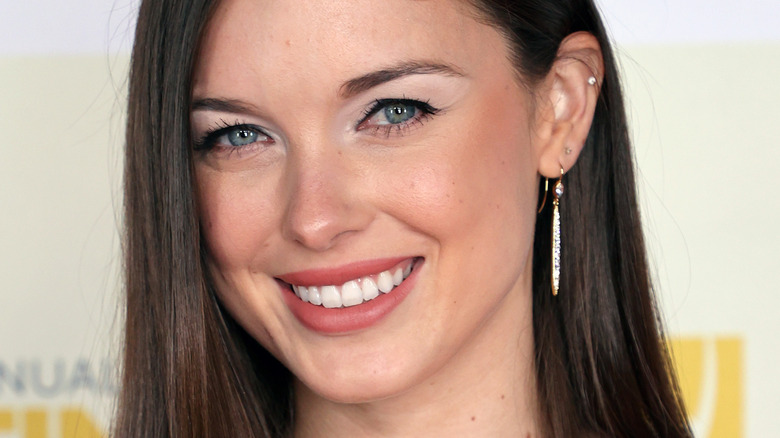 Kevin Winter/Getty Images
Willow Tait is facing the decision of a lifetime on "General Hospital." Amid coming to terms with her leukemia diagnosis, Willow's next move is the most critical. If she wants to treat it early, her fetus' life is in danger. However, if she waits to protect the fetus, the disease could spread to a point beyond treatment, and Willow could perish. Per Soaps.com, Willow's portrayer Katelyn MacMullen gave her perspective on the toughest judgment of her character's life? MacMullen said, "If she starts treatment at that juncture, there is more of a chance there could be complications such as miscarriage."
MacMullen continued to tease the danger awaiting Willow if she foregoes treatment, even for a while, saying, "She has to decide between starting her treatment immediately and trying to cut off the cancer as soon as possible or waiting, and we all know what that means. The cancer could spread, but the fetus has a better chance of surviving. In the end, it's a huge decision to make."
Unfortunately, Willow is going through the entire ordeal alone because no one, besides medical professionals, is aware of her diagnosis. However, the leukemia battle and potential search for a bone marrow match could finally lead to the revelation that Nina Reeves (Cynthia Watros) is Willow's biological mother and reveal what happened to Nina during her coma (via Soap Hub).