How To 'Edit' Your Wardrobe, According To Olivia Palermo - Exclusive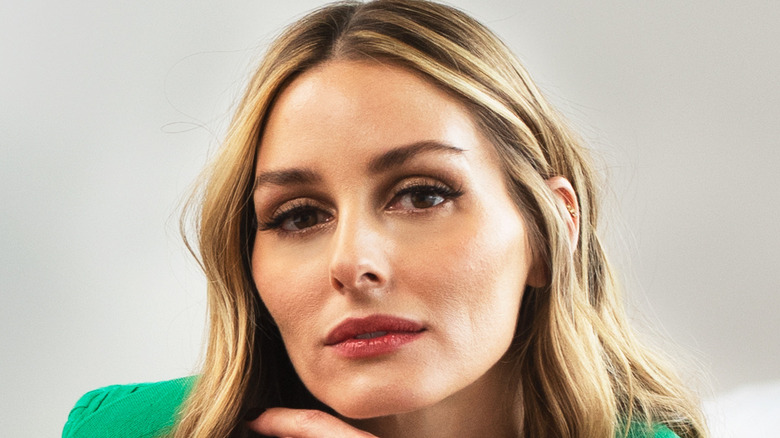 LG
Olivia Palermo has made her mark in fashion and beauty, with several collaborations and collections, including her own makeup line, Olivia Palermo Beauty. She's become known for her style instincts, curation skills, and elegant look. Of Palermo, Beekman Social founder Jeffrey Tousey told The New York Times, "People want to see what she's wearing."
Now, the one-time MTV reality TV star is expanding her lifestyle brand to include luxury living. A brand ambassador for LG's Signature product line – along with the likes of John Legend, classical musicians Khatia Buniatishvili and Bomsori Kim, and British racecar driver Lewis Hamilton — Palermo's style and living sensibilities clearly align with the brand's focus on "elegant, modern living," making her well-suited to "[highlight] the art of luxury living with its beautifully designed, cutting-edge products," as the LG Signature website describes.
The List caught up with the on-the-move influencer for an exclusive interview to talk summer fashion — from the best ways to save closet and suitcase space to how to keep your wardrobe organized.
Olivia Palermo's favorite looks and must-have items for summer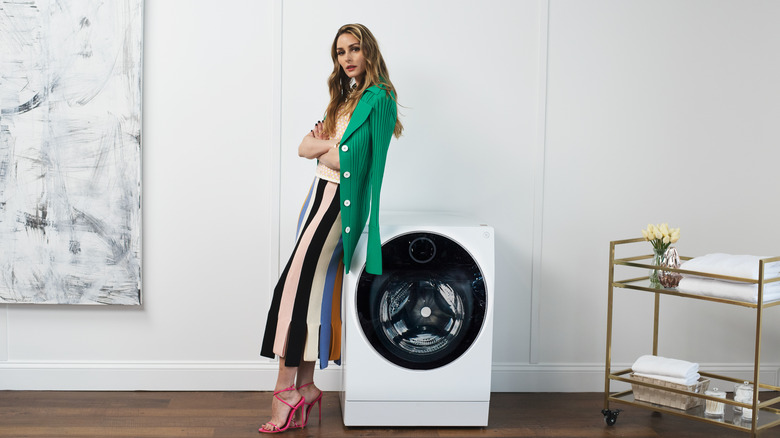 LG
Summer is a great time for color — and this summer, Olivia Palermo has enjoyed adding a "pop" to liven up her wardrobe. "My look or outfit may be white or pastel, but an accessory or shoe in a bright color makes it pop," she said.
Palermo loves accessories, especially sunglasses. "I would definitely agree that sunglasses are a little bit of an obsession," she said. "They can finish an outfit and also hide a multitude of sins!" 
She also loves beach bags — "The Italian brand Le Nine has taken the humble beach bag to another level, and they take you from day to night," she said — and hats. "I always struggle, as I have a small head; one size does not fit all," she explained. "They are hard to pack, so I always have my eyes open wherever we [she and husband Johannes Huebl] are on vacation when checking out the local stores and markets. Over the years, I have tried on many, many hats with not much success."
As for swimsuits, she appreciates the wide variety of styles offered. "There is something to flatter every body type," she said. "I love Melissa Odabash bikinis. They are consistently flattering, come in great colors, hold their shape, and last really well. I am a fan!" She also loves one-pieces because they can be easily accessorized.
The beauty mogul's tips for saving space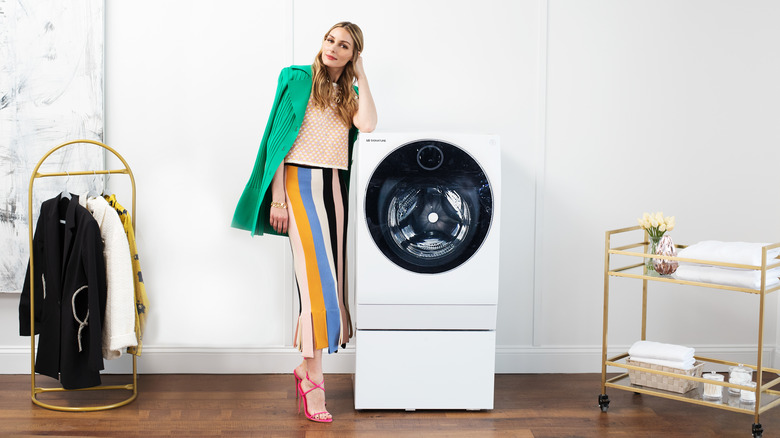 LG
Saving space is important, regardless of the size of your closet or wardrobe. Olivia Palermo has one hack she recommends: "I use the black, skinny velvet hangers that are sturdy enough to hold their shape but don't take up too much space in your wardrobe." When traveling — where many of us are guilty of overpacking — Palermo has another trick: "When packing, I mix up folding and rolling to save space."
When it comes to swimsuits, the brand ambassador stores them differently depending on the season. "When you are using them often in the summer or on vacation, I make sure they are clean and dry before putting them away," she explained, "but in the winter, I store them in individual zip lock bags so they take up as little space as possible, and they go into the 'summer' box, sadly not to be seen until the next year."
Palermo also does this with her entire wardrobe. "Twice a year, I pack away my winter/summer clothes, which is a great way to edit your wardrobe," she said. "If you realize you have packed away, unpacked, and packed away something without wearing it, it is probably time to hand it on to someone who will wear it."
The LG Signature Washer/Dryer is available at LG and major retailers. Olivia Palermo Beauty is available at oliviapalermo.com, Net-A-Porter, Niche Beauty, and WOW concept.