Why Days Of Our Lives' Abigail Really Developed Multiple Personalities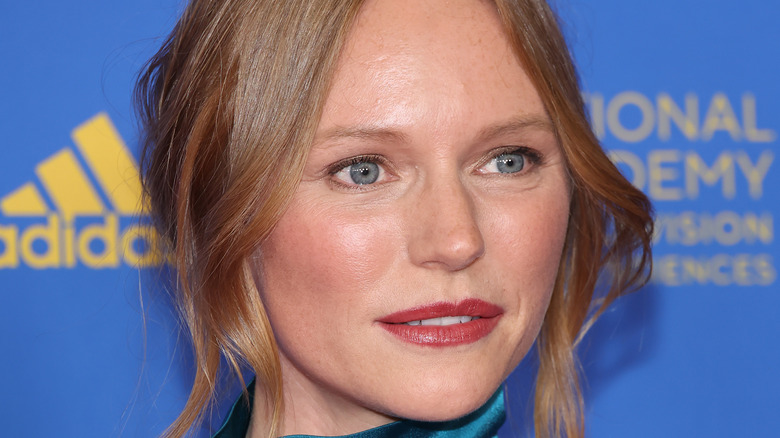 Amy Sussman/Getty Images
Abigail Deveraux has been one of the most beloved characters on "Days of Our Lives." Born to Jack Deveraux (Matthew Ashford) and Jennifer Horton (Melissa Reeves), Abby is a legacy character who has been portrayed by multiple actresses including Ashley Benson, Kate Mansi, and Marci Miller, per Soap Central. Abigail has been through the wringer in the drama department, and it started from a young age. As a baby, Abby was diagnosed with aplastic anemia and underwent a bone marrow transplant. She also believed that her father, Jack, was dead many times throughout her life, per Soaps in Depth.
Over the years, Abby dated Max Brady, had a torrid affair with EJ DiMera (then James Scott), and developed a crush on Austin Reed. She also married her friend Dario Hernandez to keep him from being deported. She was engaged to Ben Weston (Robert Scott Wilson) and ultimately found love with Chad DiMera (Billy Flynn), per Soaps. The two got married and welcomed two children together, Thomas and Charlotte. 
However, their life was plagued by Abigail's mental health woes, and it caused a lot of drama and friction within their relationship. Things got so bad for Abigail that she even started displaying signs of a split personality disorder which eventually took over her life.
If you or someone you know needs help with mental health, please contact the Crisis Text Line by texting HOME to 741741, call the National Alliance on Mental Illness helpline at 1-800-950-NAMI (6264), or visit the National Institute of Mental Health website.
Abigail had two alternate personalities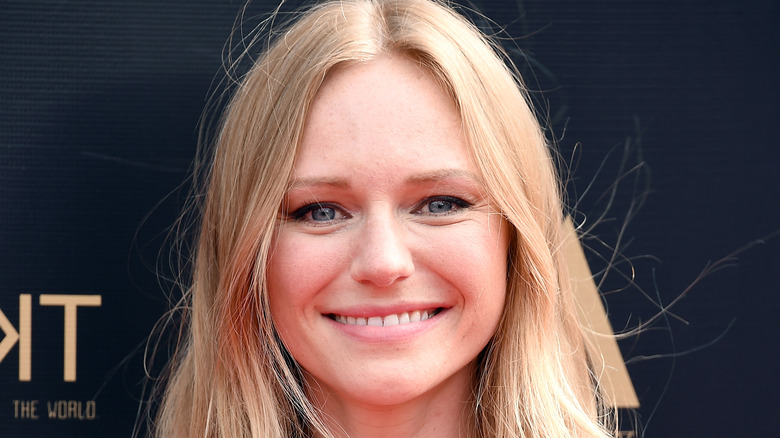 Gregg Deguire/Getty Images
During the worst moments of her mental illness, "Days of Our Lives" viewers watched Abigail Deveraux DiMera transform into two separate alternate personalities. The first she modeled after her former friend turned enemy Gabi Hernandez (Camila Banus), per Soap Dirt. Abby's alter-ego would dress like Gabi complete with dark wig. During these times she did unspeakable things such as murder Andre DiMera (Thaao Penghlis) and even cheat on her husband Chad DiMera with his brother, Stefan DiMera (then Tyler Christopher). Abby would walk, talk, and dress like Gabi, and her love for Stefan nearly tore Chad apart.
Eventually, Abigail started showing another alternate personality. This one was also modeled after someone in her life, her grandmother Dr. Laura Horton (via Soaps). The alter who was known as "Dr. Laura" was also the gatekeeper of the personalities and seemed to call the shots about which alter would be in charge of Abby's body at certain times.
Thankfully, Abigail was eventually given the help she needed, which included medication and therapy. She later returned home and resumed her life with Chad and their children, per Soaps in Depth. However, her mental illness still followed her around like a shadow that loomed over her life. So, what exactly caused Abby's alternate personality disorder?
Family history and trauma led to Abby's mental breakdown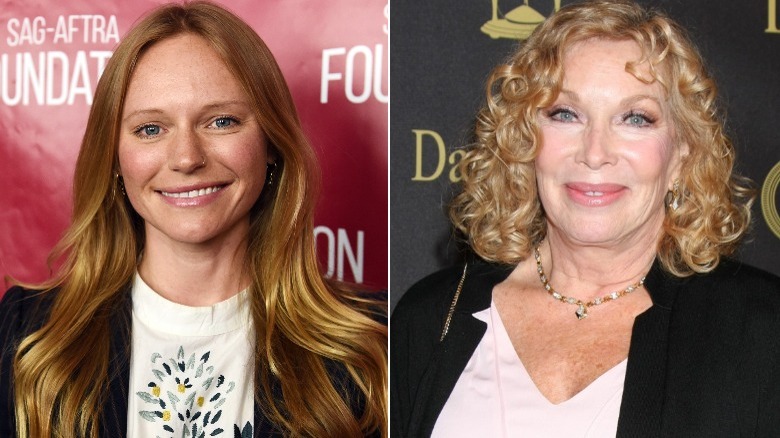 Amanda Edwards/Getty & Kathy Hutchins/Shutterstock
To understand Abigail Deveruax DiMera's alternate personality disorder you must first know her history. The "Days of Our Lives" fan-favorite character is the granddaughter of Dr. Laura Horton (Jami Lyn Bauer). Laura was once a psychiatrist who fell into her own mental health battle after developing postpartum depression following the birth of her daughter, Jennifer Horton, per Soaps in Depth. Laura and her own mother both battled mental health issues, and Laura spent many years institutionalized. Sadly, it seems that the family history of mental illness may have been passed down to Abigail.
In addition, Abby suffered some major trauma in her life, including a scary event when her then-fiancé Ben Weston was revealed to be the Necktie Killer. Ben kidnapped a heavily pregnant Abby and held her prisoner at a remote cabin (via Soap Central). After Abigail gave birth, Ben took her son and left her to burn alive chained to the bed. Thankfully, she was saved and eventually got her son back. After the attack, Abby began having hallucinations and was sent for treatment at a mental hospital, where she began lighting fires. Abby was diagnosed with PTSD and treated. However, her fragile mental state eventually caused her split personality disorder.
Sadly, Abigail's story doesn't have a happy ending. Although she battled through her mental health issues and seemed to overcome them, she was tragically murdered (via The U.S. Sun), leaving behind her grieving family.