Over 25% Of People Prefer This Type Of Face Mask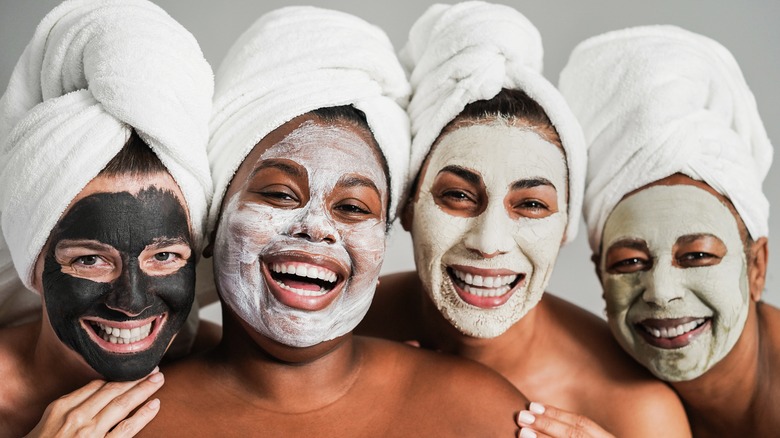 DisobeyArt/Shutterstock
When it comes to skincare, it can be hard to navigate all the different trends and techniques, and expensive products aren't always in our budget. But achieving beautifully glowy skin is easier than you think, and sometimes it's as simple as slapping on a face mask while you're at home enjoying your favorite show.
Face masks are practically synonymous with treating yourself: the perfect accessory to any girl's night or DIY spa day. Even drugstores face masks can feel high end – just cut up a few cucumber slices to put over your eyes and relax. Whether you have stubborn acne, super dry skin, or you just need a little extra hydration, face masks are a great way to add a little extra something to your skincare routine.
But with all the different types of face masks on shelves today, it can be hard to decide which kind is worth your time and which ones are totally overrated. To find out which mask is truly number one, The List conducted a survey asking 558 people, "Which is your favorite type of face mask?"
No spa day is complete without this favorite type of face mask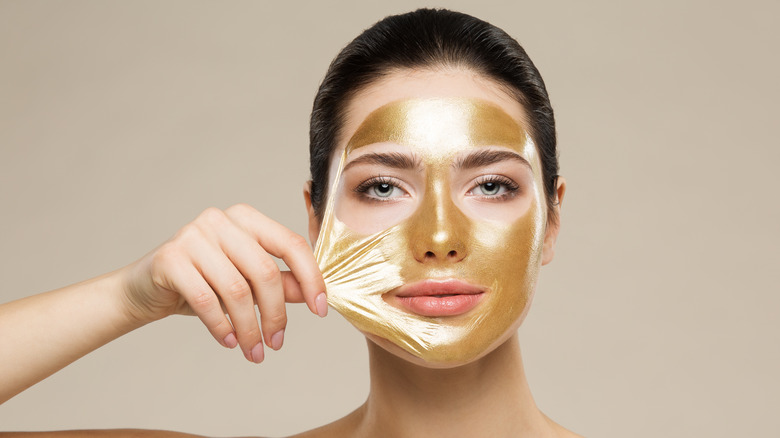 Inara Prusakova/Shutterstock
According to The List's survey, 27.6% of people's favorite face mask is a peel-off mask! A peel-off mask has a cream-like consistency that hardens onto the skin for an easy removal. There is something so satisfying (yet slightly gross) about seeing all the dirt and oils a peel off mask unclogs from your pores when you remove it piece by piece.
In second place with 25.63% of the vote was an exfoliating mask, a scrub-like mask that cleans out your pores without harming your skin, per Derm Collective. Just over 20% of people prefer the gentle lotion consistency of a cream mask, while another 13.80% opt for clay masks that stiffen your face as it dries.
Products with charcoal in them have seen a rise in popularity in recent years, but you might want to think twice before using a charcoal face mask, as it only received 6.81% of the vote. In last place was the sheet mask (6.09%), an easy-apply mask that can be found at nearly every drugstore. Sheet masks consist of thin fabric cut into the shape of a face, soaked in a mix of antioxidants and ingredients that promise to moisturize and refresh your face.
Do face masks actually work?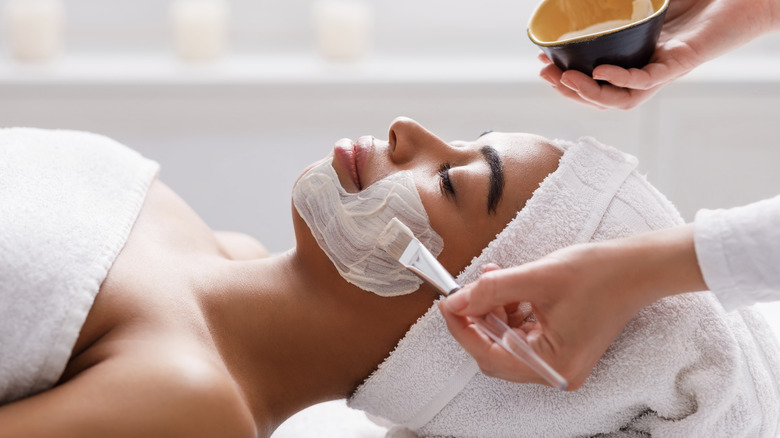 Prostock-studio/Shutterstock
Before you stock up on fancy peel-off masks that promise clear skin in minutes, it's important to know if face masks really help your skin. Dermatologist Dr. Neal Schultz told Bustle that a mask is "another 'vehicle,'... that delivers 'actives' to the skin to improve the appearance or quality of the skin." Applying a face mask can be a good additional tool in your skincare routine, but cleansing, toning, and moisturizing should remain your first priority.
When applying your face mask, Healthline recommends cleansing your skin first. Most masks should be left on between five and 20 minutes so your skin has time to absorb the ingredients. Remove the mask and continue the rest of your skincare routine for the most benefits. Per NBC News, face masks can contain harmful chemicals and fragrances that may achieve the opposite effect on your skin, so be wary when choosing your products.
Not only are there many different types of face masks, but each type has a wide variety of ingredients claiming to have different benefits for your skin. When perfecting your skincare routine, it's important to understand what type of skin you have and how your skin reacts to different ingredients. Dry skin needs lots of extra hydration, while acne-prone skin might benefit from a more exfoliating mask (via Image Skincare). So next time you're out shopping for your self-care Saturday face mask, find the best skin mask for your skin type that will help you achieve your perfect clear skin glow.