The UK's National Anthem Is Going To Sound A Lot Different After Charles Becomes King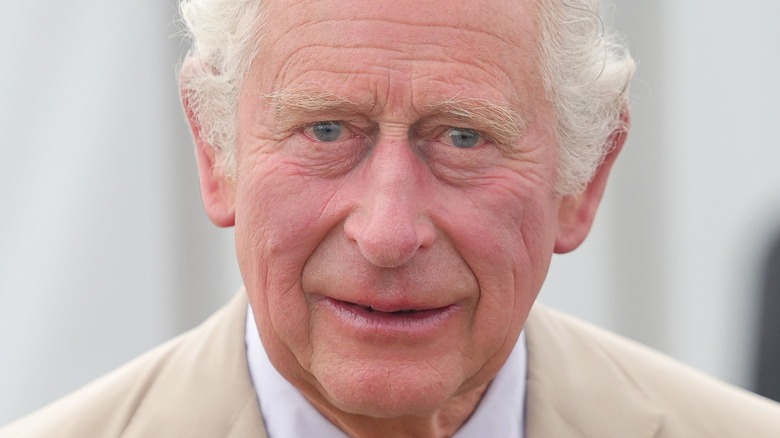 Chris Jackson/Getty Images
Since Queen Elizabeth II ascended to the throne 70 years ago, her life in the public eye has been meticulously planned and orchestrated. From her busy schedule to what she eats, no detail of her daily routine has gone unnoticed. The same can be said of her death, too, when the time comes. The 96-year-old monarch's passing will trigger a number of highly organized protocols, including Operation London Bridge, the name given to Buckingham Palace's action steps once the queen's death is confirmed.
Many changes will be made almost immediately after the news of her death reaches the general public. The UK's stock markets and banks are likely to temporarily shut down, per Insider, and Prince Charles will become king right away. Grieving Britons will also have the chance to pay their respects to the queen as she lies in state for three days (via Politico).
Other changes may require a little more time to take effect — and get used to, given the queen's record-breaking reign — such as changes to the UK's national anthem.
The UK national anthem will change drastically after the queen's death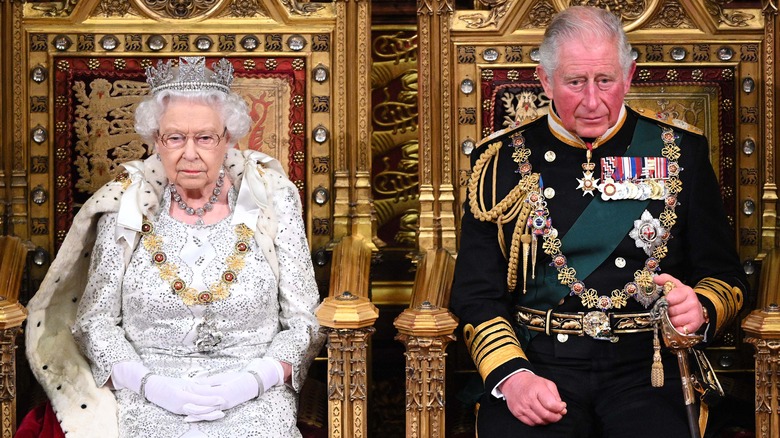 Wpa Pool/Getty Images
The UK's national anthem, "God Save the Queen," is a mainstay at English sporting events and traditional ceremonies with its lyrics that focus squarely on the queen, per the BBC. According to the royal family's official website, the anthem dates back to the 1700s and was first titled "God Save the King" in honor of King Edward. Since Queen Elizabeth succeeded to the throne, the references to the king have been replaced to honor Her Majesty. "God save our gracious Queen! Long live our noble Queen! God save the Queen," the anthem's lyrics read. 
Many Britons, and people around the world, have only ever known the queen's version. But once Queen Elizabeth dies and Prince Charles becomes king, the national anthem will revert to its former version, "God Save the King," Insider reports. This may cause some confusion at first and will likely serve as a sad reminder that the country has lost one of its most cherished royals. Even after seven decades, the queen continues to win over the vast majority of the British, according to YouGov.