Twitter Is Sounding Off About Melania And Donald Trump's New Portraits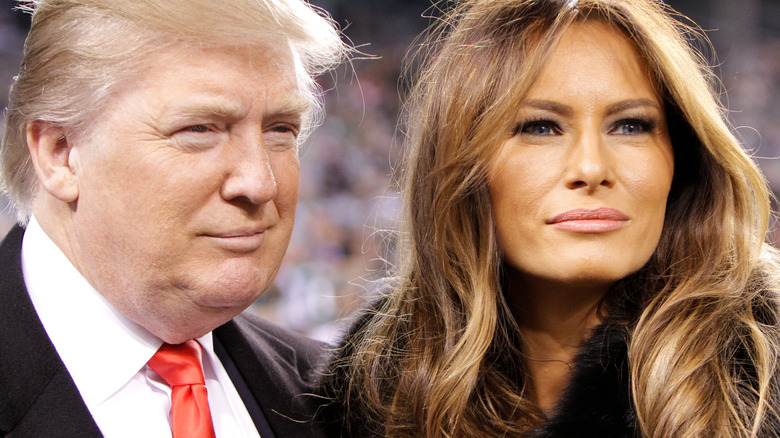 Debby Wong/Shutterstock
According to the Smithsonian National Portrait Gallery, its presidential portraits are "one of the hallmarks of our collection and... the centerpiece of the museum." The esteemed gallery notes however that how it acquires these portraits is an "interesting" process.
Linda St. Thomas, chief spokesperson for the Smithsonian, explains that even given the unusual means through which the collection of presidential portraits comes together, which involves the solicitation of private donations, for the first time, a political action committee has raised capital for a set (via CNN). That PAC? Save America, which was founded by Donald Trump (via USA Today).
According to financial records, the former president raised $650,000 via private donations for the Smithsonian Institution to curate portraits of himself and former first lady Melania Trump. St. Thomas says an additional $100,000 was also donated and helps bring the portraits to fruition, supporting artists' fees, framing and installation, among other costs.
Predictably, Twitter has some thoughts.
Twitter users have strong opinions on the Trumps' portraits, unsurprisingly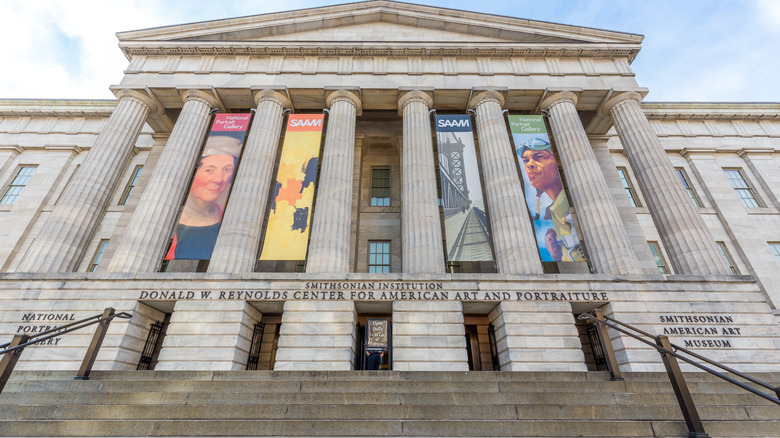 LI SEN/Shutterstock
Upon the disclosure being made that portraits of the Trumps will be on display in the Smithsonian National Portrait Gallery among the likes of George Washington and Abraham Lincoln, not everyone was pleased.
Former National Finance Chair of Draft Biden Jon Cooper was quick to tweet out a rallying cry of opposition. "Who agrees they should NOT display portraits of TRAITORS like the Trumps?" he said.
Likewise, another detractor questioned if anyone else was on board with the notion that a "criminal" former POTUS should not be allowed to have his portrait in the exhibit, opining Donald and Melania Trump are not "worthy." And, Philadelphia Inquirer columnist Will Bunch declared that a man "who tried to block the peaceful transition of presidential power with a deadly coup" should not have the honor of a portrait.
It's important to underscore that as The Washington Post reported via Twitter, the donation was "unusual" but completely "legal." And the installation of the portraits is supported by many as well, with one such person tweeting, "Isn't it great the taxpayers don't need to pick up the bill?"