The One Way Prince William Reportedly Wants To Be Completely Different From His Father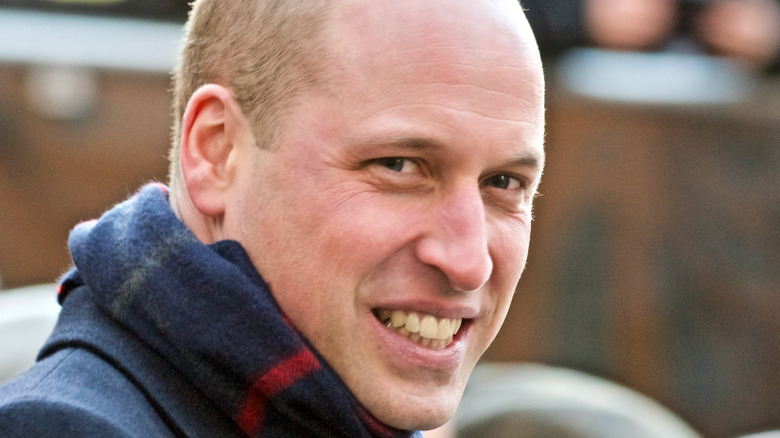 Liv Oeian/Shutterstock
Kate and William's reported move to Windsor will see the beloved royal couple leaving their plush apartment in Kensington Palace and taking up residence in the country, where the Cambridges have always felt more comfortable. As Prince William, Duke of Cambridge, explained to Hello! magazine, their family spends as much time in Anmer Hall, Norfolk, as possible because it's "very peaceful" compared to London. The Mirror notes their decision to relocate is strategic too, since the Duke and Duchess of Cambridge will be closer to their respective families.
Although William and Catherine's children will experience a big change after moving to Windsor, due to changing schools, their loving parents reportedly believe it's all for the best. As an insider informed The Independent, "What they have basically done allows them to put the kids first, but also to continue on doing what they do all day, every day" since commuting from Norfolk, for instance, wouldn't have been feasible in the long run. 
Per CNN, the Cambridges want their three children to grow up in as "normal" an environment as possible, despite their status. To that end, William wants to make it known that he's not adopting the same approach his father, Prince Charles, did when raising them.
The Duke of Cambridge is adamant about putting his children first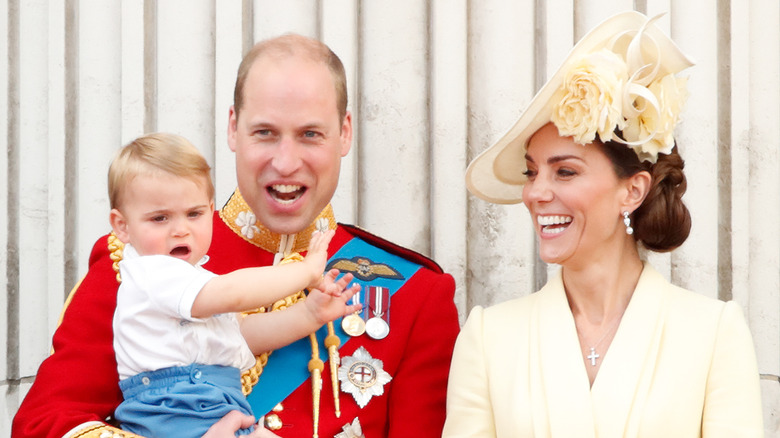 Max Mumby/indigo/Getty Images
Prince Charles and eldest son Prince William, Duke of Cambridge are actively preparing to run the monarchy together, an insider told Us Weekly, including modernizing it to solidify their future success. But that doesn't mean William believes his father is infallible. In fact, a royal expert shared how the Duke of Cambridge plans to explicitly diversify himself. Writing for the Daily Mail, Dan Wootton claimed that, behind closed doors, William has shared how his father's demanding work schedule made it considerably tougher for the young prince to deal with losing his mother.
Even now they're on much better terms, Wooten says, "The Duke of Cambridge makes explicit his desire to avoid repeating what he believes are the mistakes of his upbringing." The Cambridges' planned move to Windsor means downsizing to a smaller property than the one they're used to, but for William it's worth it to put the children first. As a senior royal source revealed, "It is his overarching, unquestionable mission and motive in life to be the best father possible, especially when his children are this age. He is unapologetic about that."
Moreover, the duke believes he can juggle everything accordingly, rather than risking his kids suffering as he did.  "So, for example, when timing engagements, wherever possible, school pick up times will be factored in, so either him or the duchess can be there to pick up the children," said the source. 
Prince Harry has publicly discussed the brothers' difficult upbringing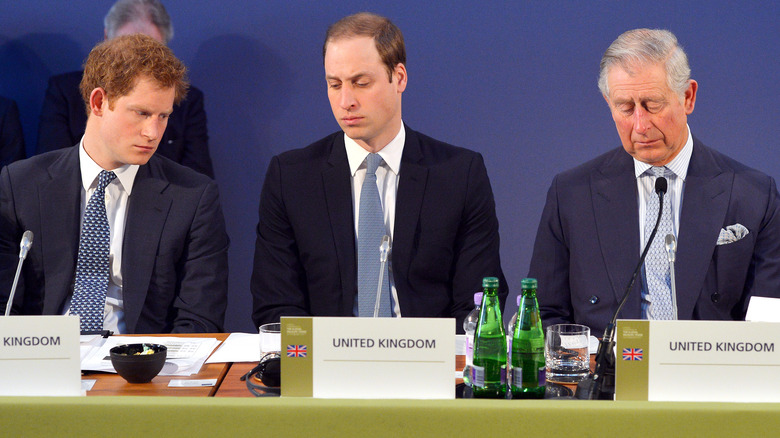 Wpa Pool/Getty Images
Recently, it was revealed the crucial way Prince Harry, Duke of Sussex, wants to be distinguished from William and Charles, noting he wants to follow in his late mother's footsteps and be "trusted" as she was, per Newsweek. It's understandable, considering the Duke of Sussex doesn't have the best childhood memories. As Page Six reported, during a chat with Oprah Winfrey, for their Apple TV+ show, "The Me You Can't See," he admitted, "My father used to say to me when I was younger ... 'Well, it was like that for me, so it's going to be like that for you.'"
Harry contended that he shouldn't have been forced to suffer just because his father did, railing, "If you suffered, do everything you can to make sure that whatever negative experiences that you had, you can make it right for your kids." Further, the prince wondered aloud, "Isn't this all about breaking the cycle?' Isn't this all about making sure that history doesn't repeat itself?"
Harry is set to share even more, potentially damaging stories about his childhood in his upcoming memoir, as a source informed Page Six. The prince caused major controversy when he told Winfrey, during a previous interview, that his brother and father were "trapped" in the royal family. Per The Independent, the duke acknowledged he was lucky to get out when he did and empathized with William and Charles being unable to leave.