Royal Expert Says Elizabeth Could Use Her Constitutional Powers To Do Something Surprising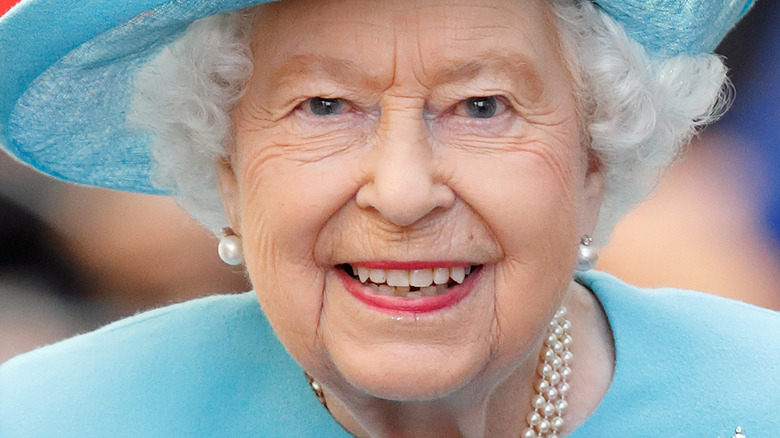 Max Mumby/indigo/Getty Images
The relationship between Prince William, the Duke of Cambridge, and Prince Harry, the Duke of Sussex, is reportedly still tense. The brothers have been on the outs since Harry and Meghan Markle, the Duchess of Sussex, decided to step down from their royal duties in 2020 and followed that up with a bombshell interview with Oprah Winfrey (via The New York Times). While there was hope that William and Harry were heading towards reconciliation as the two were said to be chatting over FaceTime, per the Mirror, Queen Elizabeth's Platinum Jubilee made it clear that all is not well between the royals.
Harry and Meghan didn't spend any time with Prince William and Kate Middleton, the Duchess of Cambridge, during the queen's celebration (via Elle). They sat away from each other at the thanksgiving service at St. Paul's Cathedral and arrived and departed separately, most likely to avoid any interaction. And although William and Kate — and their three children — were reportedly invited to their niece Lilibet's first birthday party, they were unable to attend due to a previous engagement, per Express.
After the Jubilee, one royal insider claimed that the relationship between William and Harry was beyond repair. The future king reportedly "doesn't know who [Harry] is anymore and the trust between them is strained," a source told US Weekly. "They'll never recover from the damage that has been done."
But could the queen use her constitutional powers to bring her grandsons back together?
Queen Elizabeth could order her grandsons to work together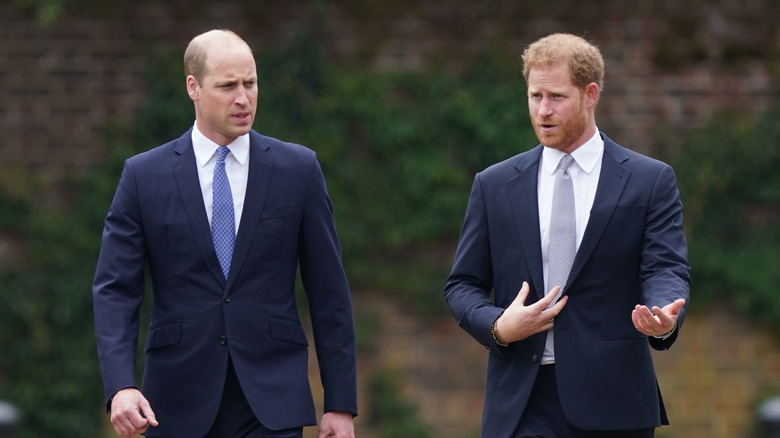 Wpa Pool/Getty Images
One expert believes that Queen Elizabeth could use her constitutional powers to try to heal the rift between Prince William, the Duke of Cambridge, and Prince Harry, the Duke of Sussex. According to Ephraim Hardcastle, the queen is scheduled to be in London to meet with the incoming British prime minister at the same time that Harry and Meghan Markle, the Duchess of Sussex, are in Manchester for the One Young World Summits. 
"She is scheduled to be back in London to appoint a new PM but the other associated tasks — audiences with sacked and newly appointed ministers and a Privy Council meeting — can be delegated to two Counsellors of State," Hardcastle wrote for the Daily Mail. William and Harry are both counselors, so it's possible that the queen could command the brothers to work together to carry out these duties for her. 
Sources point out, however, that it might not be that simple. In fact, William and Harry's reconciliation might come down to one thing: what is included in Harry's memoir, which is set to be released in the fall. "I can't see any chance of a reconciliation between the Sussexes and the Cambridges until Harry's book is out of the way," royal expert Phil Dampier told The U.S. Sun. "And it's likely to make things worse!"