The Startling Number Of Classified Documents Donald Trump Held At Mar-A-Lago Has Been Revealed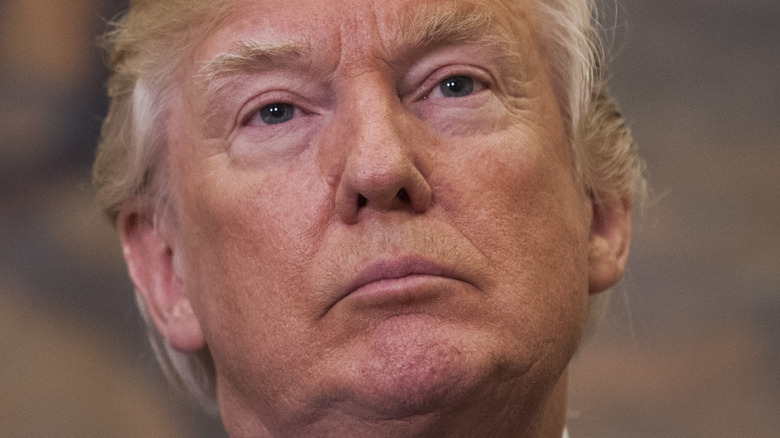 Pool/Getty Images
One of the biggest news stories unfolding currently is the FBI raid of former president Donald Trump's home in Florida. According to CNN, Trump's Mar-a-Lago home was searched for documents, most of which were classified, that law enforcement believed he took with him when he left the White House.
Trump and his team quickly shot back at the government following the raid. The politician made an appearance on his go-to network, Fox News, to issue a strange and grim warning to his supporters. In the interview, Trump did not hold back.
"If there is anything we can do to help, I, and my people, would certainly be willing to do that," the 45th president said. "There has never been a time like this where law enforcement has been used to break into the house of a former president of the United States, and there is tremendous anger in the country — at a level that has never been seen before, other than during very perilous times."
While Trump may have tried to find pity following the raid, we have now learned just how many classified documents were in Trump's home, and the number is startling.
The amount of classified documents found in Trump's Florida home is shocking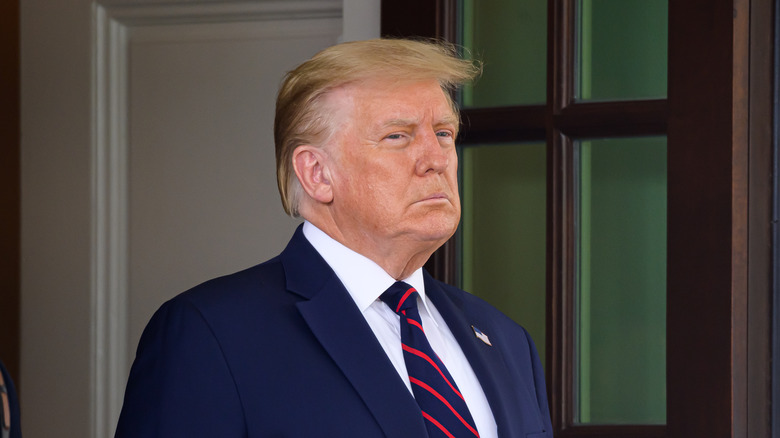 noamgalai/Shutterstock
Following the FBI's raid of former president Donald Trump's Mar-a-Lago home, he quickly tried to shift the narrative (via CNN). He had not only his loyal voters on his side, but some members of Congress, too. Kevin McCarthy took to Twitter to write, "Attorney General Garland: preserve your documents and clear your calendar. I've seen enough. The Department of Justice has reached an intolerable state of weaponized politicization."
However, it's hard to argue the raid's validity following the shocking findings. According to The New York Times, over 300 classified documents were found in his home. Over half of the documents found were reported by the National Archives back in January, which ultimately prompted the FBI to go looking for the missing documents. Some of the documents recovered were related to nuclear weapons.
The outlet also noted that the FBI is seeking surveillance footage from Mar-a-Lago prior to the raid to see how the documents were being handled.