Days Of Our Lives Star Lamon Archey Debuted A New Look On Social Media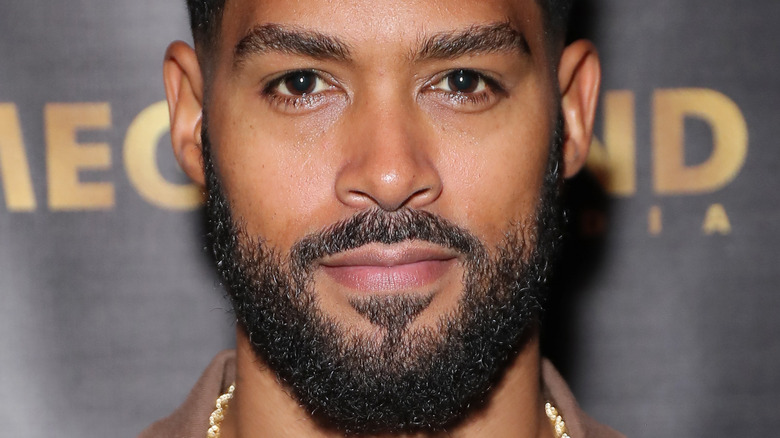 Leon Bennett/Getty Images
There's no doubt that many "Days of Our Lives" fans would consider Lamon Archey (ex-Eli Grant) one of their favorite stars in the daytime television world. That's not just because he's super talented, but also because he's often been called one of soap's hottest stars, as detailed by Soap Opera Digest. Archey even opened up about his newfound sex symbol status in an interview with Essence back in 2020. He told the publication, "There's good and bad to being considered a sex symbol. It's very flattering. It always feels good for someone to look at you and have warm fuzzy feelings (laughs) but at the same time I can't help the inevitable of getting older so you start to look at yourself in the mirror and you want to keep up and stay looking the same, so people will still feel the same way."
While there certainly are pros and cons to being such an admired daytime television star, Archey recently debuted a brand new look that perhaps didn't go over very well with one of his biggest but at the same time smallest fans. In fact, her reaction is one that Archey will most likely remember for a very long time. 
Lamon Archey stuns with his brand new look
Lamon Archey took to his Instagram to share his brand new look with his fans, along with his daughter's reaction. It's safe to say that Archey looked incredibly different in a clean shaven face, which his own child didn't even recognize. Archey captioned the photo, "My daughter said: 'Why is your face shaved like you are young? You're too old.' #Damn."
While there's no doubt that Archey's daughter's response was as direct as it can get, the reaction from his fans was a little less ego-bruising. Some of them commented with a simple, "Dear lord have mercy," along with, "Omg!!!!! Wow. ... you look nothing like you do with the beard ... never would have guessed it was you at all. Too cute what your daughter said." Another fan said, "Eh, you look great with facial hair. God definitely swiped right when he made you."
Yet, Archey's new clean-shaven appearance wasn't the only time that he's gotten attention for his looks.
Lamon Archey has always had model-good looks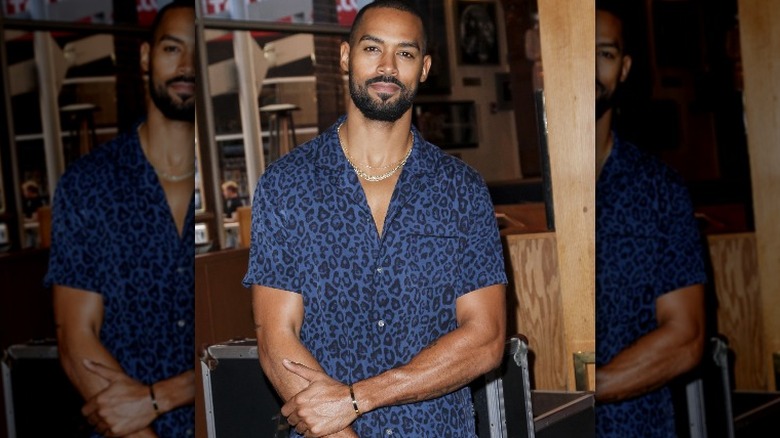 Tibrina Hobson/Getty
Back in 2013, Lamon Archey opened up about his daytime television beginnings in an interview with Soap Opera Digest. Archey said that prior to getting his big break on "The Young and the Restless," he was an up-and-coming model. Recalling his modeling days, Archey said, "It just came out of the blue and was the last thing on my mind, but it helped me to break out of my shell. Modeling put me in a position where I had to be more open and conversational. L.A. is definitely the place where you need to network and get to know people to build a name for yourself. There's not much you can do by staying in the house."
Even though fans will be seeing less of Lamon Archey now that he's no longer on "Days of Our Lives," per Soap Central, we have a feeling that fans will still be able to keep up with him and his career — regardless if he decides to stay clean-shaven or grow that signature beard of his back. If the original cast of "Days of Our Lives" can look as good as they do today, we have a feeling the same can and will be said about Archey, too. Watch this space.