Days Of Our Lives Is Losing Two Fan-Favorite Characters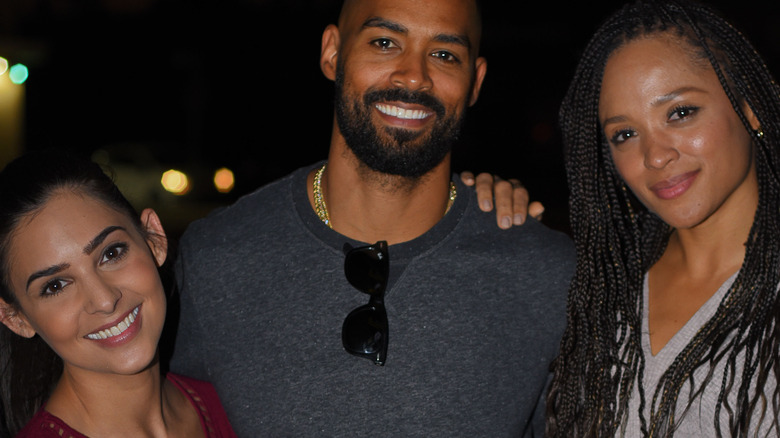 Michael Mattes/Shutterstock
"Days of Our Lives" fans have had to endure some shocking cast exits over the years. Fans have had to say goodbye to so many of their favorite characters as stars like Alison Sweeney (Sami Brady), James Scott (EJ DiMera), Peter Reckell (Bo Brady), Kristian Alfonso (Hope Brady), and many others have all opted to leave the NBC soap opera behind, per Us Weekly.
It's always hard for diehard fans to say goodbye to a character and an actor, as some of them leave Salem and are rarely seen or heard from again. Previous "Days of Our Lives" characters such as Chelsea Brady, Cassie Brady, Frankie Brady, Jade Michaels, Chris Kositchek, and Don Craig have all vanished without a trace over the years, per Celebrating the Soaps.
Now, "Days of Our Lives" viewers are being forced to say goodbye to not one, but two fan favorites as Eli Grant (Lamon Archey) and Lani Price (Sal Stowers) are set to exit the sudser in early July 2022.
Lani confessed to killing her father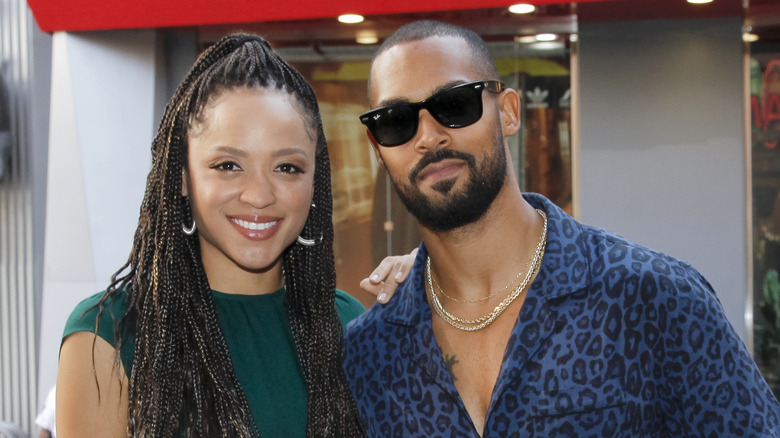 Tibrina Hobson/Getty Images
Lani Price first came to "Days of Our Lives" in September 2015 as a young police officer with an interest in Abe Carver (James Reynolds). She later told Abe that she was his biological daughter, and he quickly embraced her. The pair grew very close and Lani later met police officer Eli Grant. Lani and Eli went through many ups and downs, including losing their son at birth. The couple eventually grew stronger and got married, per Soaps in Depth.
Following Eli and Lani's wedding, they found out that they were pregnant with twins. Lani later gave birth to a son named Carver, in honor of her dad Abe, and a daughter named Jules, named after Eli's grandmother Julie Williams (Susan Seaforth Hayes), per Showbiz Cheat Sheet. But then Lani's aunt Paulina Price came to town with a big secret.
Lani eventually discovered that Paulina was her real mother, meaning that Abe couldn't be her biological father, per Soaps.com. Paulina told Lani that her father was T.R. Coates, an addict and abuser. T.R. later came to Salem and attempted to reconnect with Paulina and Lani, per Soap Opera Spy. However, he hadn't changed.
After Lani found out that T.R. was responsible for shooting Eli and attacking Abe, she found him ready to attack Paulina. Lani pulled out her gun and shot and killed her biological father, per Soap Hub. Paulina later took the blame with the police, but Lani's guilt got to her.
Sal Stowers speaks out about her Days of Our Lives exit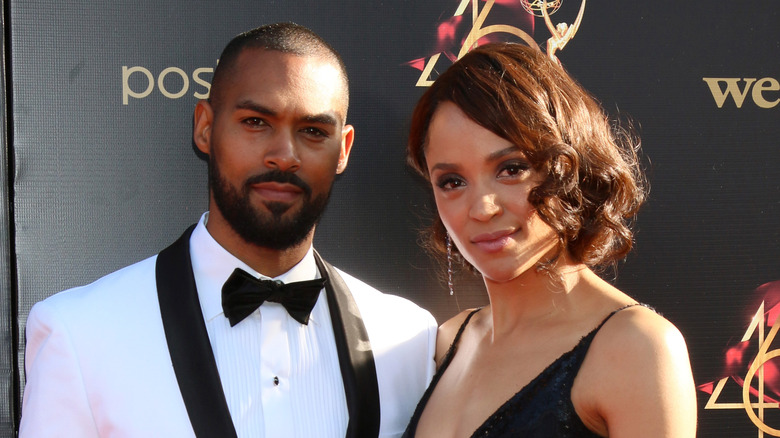 Kathy Hutchins/Shutterstock
"Days of Our Lives" viewers watched Lani try to deal with the fact that she killed T.R. and that Paulina was going to take the fall for the crime. She began to have visions of her dead father and during Paulina and Abe's wedding ceremony she cracked. Lani told everyone in attendance at the wedding that she had shot and killed T.R. and that she planned to turn herself in to the police, per Soaps.com.
Eli later took her to the station and she wrote a confession. It seems that Lani will now be looking at jail time, which will keep her off the canvas in Salem. As for Eli, he'll be leaving Salem as well following Lani's heartbreaking confession. Both are expected to exit in July 2022, per Soaps in Depth.
"I'm going to miss telling her story," Sal Stowers told Soap Opera News of exiting the role of Lani Price. "I genuinely love her story — the good, the bad, the flaws, the ugly, the pretty — she's a powerful woman and she didn't start that way." Of course, fans are also very upset about Lani and Eli's departure, per The U.S. Sun and are hoping that the young couple will eventually return to Salem with their twins in the future.