The Real Reason You Should Avoid Shopping At Amazon Is Now Clear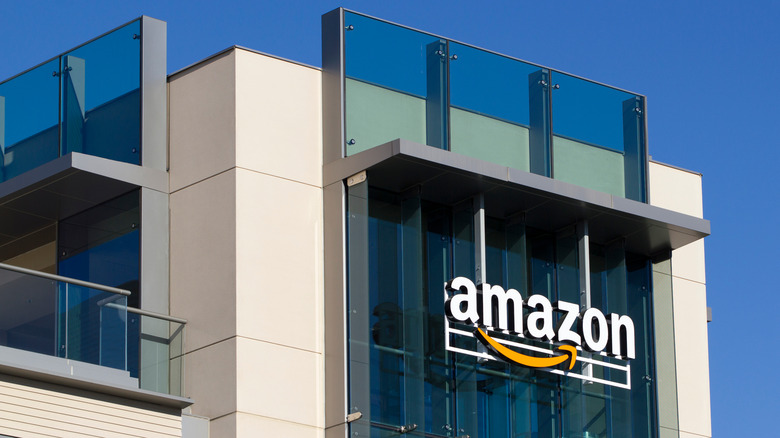 Tada Images/Shutterstock
Amazon is one of the Western world's largest and most popular e-commerce platforms, and as Sellics point out, many customers prefer it because of the large selection of items available there, coupled with low prices and quick delivery options.
Data collected by Statista in 2021 shows that 98 million people in the United States access Amazon's app on their mobile phones at least once a month. On the other hand, a survey conducted by Feedvisor reveals that 89 percent of users in the country are "more likely to purchase products from Amazon over other e-commerce sites." Meanwhile, Big Commerce states that the platform is not only popular in Western countries but has now gained global prominence, with more than 197 million people across the globe visiting Amazon.com each month. 
In terms of sales revenue, the company's fiscal numbers from 2020's fourth quarter show that it earned $125.6 billion, marking a 44 percent year-over-year increase, per Amazon. A look at the aforementioned numbers proves that Amazon is, indeed, a very successful shopping website. But as Bob Cut Mag explains, many people don't like the company and try to avoid it like the plague. But why?
Personal reasons people avoid Amazon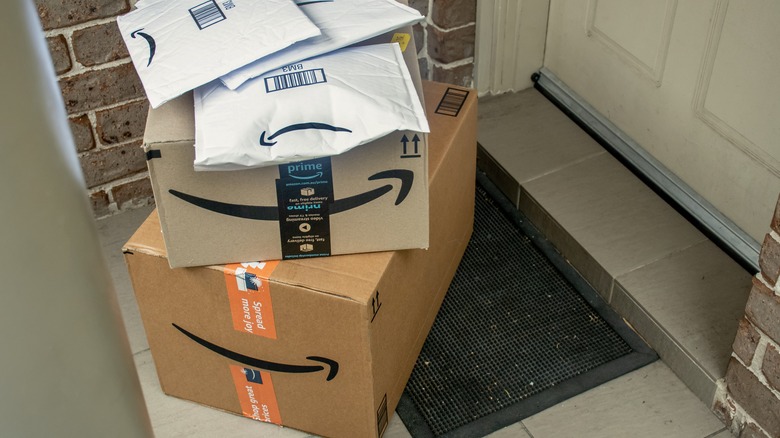 Daria Nipot/Shutterstock
There are several reasons people don't like shopping on Amazon. Some customers avoid the company for personal reasons, while others avoid it on ethical grounds. According to Business Insider, some people avoid shopping from the website because their packages were stolen from outside their doorsteps after being delivered. The publication adds that in 2017, 30% of users in the US complained of losing hundreds of dollars as someone else took their parcels.
To avoid package theft, Amazon started offering "Amazon Key," a feature allowing delivery drivers to open customers' doors or garages and place the items inside the houses. However, the idea doesn't sit well with many people either, as they are not comfortable with a stranger entering their home. Besides, as Insider points out, the service costs more than $300, which is certainly not a small amount of money.
Some people also avoid purchasing certain things from Amazon, such as clothing items, because they cannot see them in person. As Insider details, many people prefer touching clothing items and trying them on before buying, so they don't shop online.
Ethical reasons for steering clear of Amazon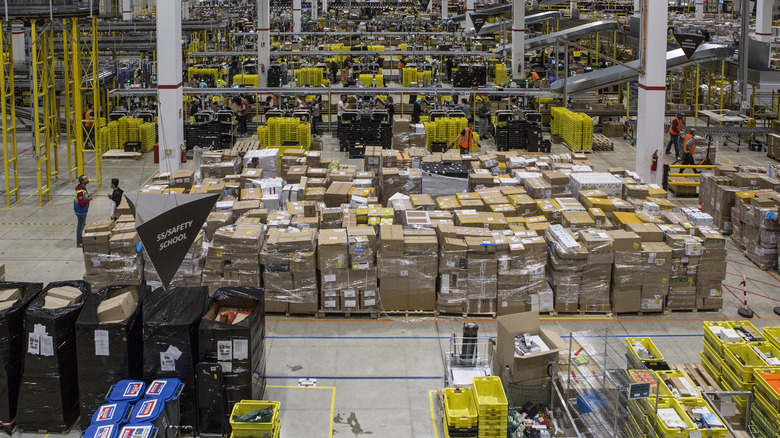 Emanuele Cremaschi/Getty Images
Aside from personal preferences, many people have stopped using Amazon for ethical reasons as well. According to NBC News, in 2021, the company was accused of violating labor laws during the Alabama union election. Per the article, some of the company's employees working at the Alabama warehouse voted against the formation of a union, after which the representatives of the union claimed that the company had coerced employees to discourage them from unionizing.
Many workers and customers have also boycotted Amazon because, in 2021, it avoided paying taxes worth $5.2 billion. According to the Institute on Taxation and Economic Policy (ITEP), despite gaining a profit of $35 billion — which was 75% higher than the previous fiscal year — the company paid "only 6% of those profits in federal corporate income taxes."
What's more, in 2018, a report published in The Seattle Times revealed that the company's factories in China were involved in the mistreatment of workers. The article said that Amazon's facility at Hengyang in the country's Hunan provinces was involved in using "temporary and contract workers to an extent that violates Chinese law; employee time spent waiting to clock in and out is not compensated; overtime of up to 100 hours a month exceeds legal limits; and paid wages well below average for the area, starting at a rate that was not enough for workers to maintain a decent standard of living."