The Latest Development In Paul Pelosi's DUI Drama Has Twitter In A Tizzy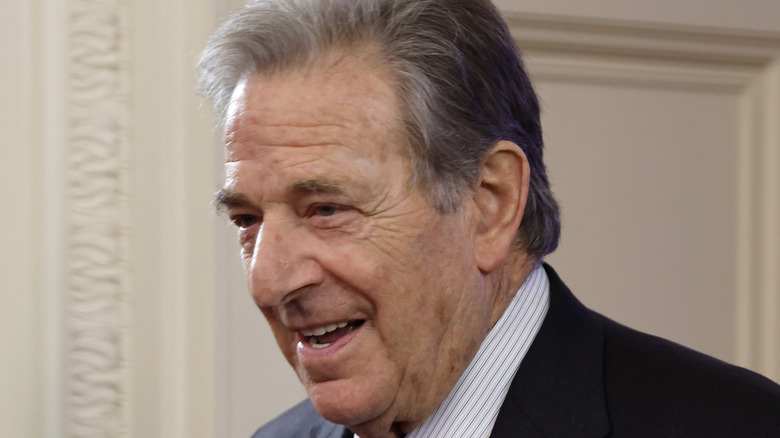 Chip Somodevilla/Getty Images
There's a lot we don't know about Nancy Pelosi, but it's easy to imagine how she felt when she learned her husband was in a humiliating drunk-driving incident. On May 28, Paul Pelosi was driving back to the family's California vacation home from a party when he crashed into another driver. Per Fox News, Paul reportedly showed signs of intoxication when police arrived. The Speaker of the House was on the East Coast at the time, The New York Times noted.
Paul was charged with driving under the influence, causing injury (the other driver suffered head and arm pain), and driving with a blood alcohol content of higher than .08%, per the Napa County District Attorney's Office. He spent two days in jail prior to posting bail, the Associated Press reported. As his court hearing drew nearer, inquiring minds wondered whether Paul would escape serious punishment by virtue of his wealth and his marriage to the most powerful woman in Congress.
The answer came on August 23, as his attorney entered a guilty plea for her client, per the New York Post. Paul was sentenced to five days in jail, two of which he has served, and two of which were credited for good behavior; a day of court work service will make up the fifth. In addition, the Speaker's husband will have to pay $1,723 in court fees and attend a three-month drunk driving course. An ignition interlock device will keep his car from starting if he fails a breathalyzer test.
Twitter is divided over Paul Pelosi's sentence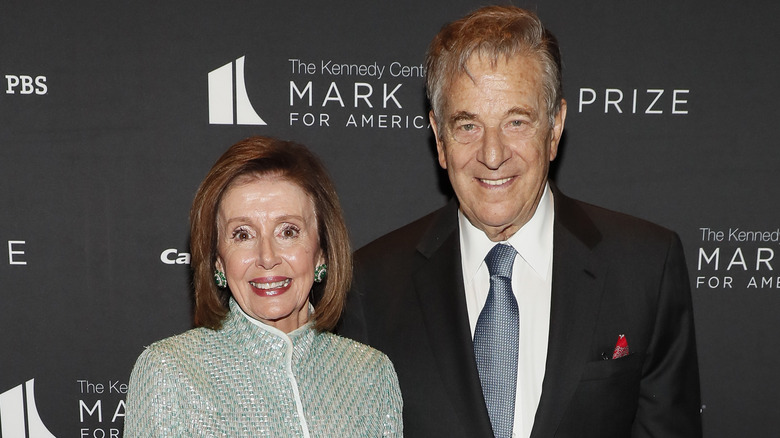 Paul Morigi/Getty Images
Predictably, the reactions to Paul Pelosi's DUI sentence on Twitter varied according to the users' politics. Conservatives snarked at the scandal; one said, "Criminality is rife in the Pelosi family." Another joked, "And he went to the bar for a few days to celebrate his big win." Brigitte Gabriel of ACT for America thought the sentence was too lenient: "Paul Pelosi could have killed someone. Anyone else would be facing the possibility of jail time." Agreed another, "Yep. Hard time. Just a slap on the wrist and it all goes away. Wish everyone had it so easy."
Left-leaning Twitter users thought it was admirable that Pelosi owned up to his recklessness. A respondent tweeted, "In other words, he took accountability, rather than making excuses and/or pointing to Republicans and/or their spouses who've done the same (or worse...)." Others pointed out that in some states, first-time DUI convictions don't end in jail time. Countless others referenced the startling number of classified documents found at Donald Trump's Mar-a-Lago home. One joked, "If only he stole 300 top secret government documents with the intention of selling them to the highest bidder he'd still be free and face no consequences!" Yet another praised the Speaker of the House: "[Nancy Pelosi] didn't use her position to bail her husband out [of] a felony. Justice. Good."
As of this writing, Nancy Pelosi has not commented on her husband's accident or plea deal.