The Story Behind Gabi Hernandez's Bizarre Pacemaker App On Days Of Our Lives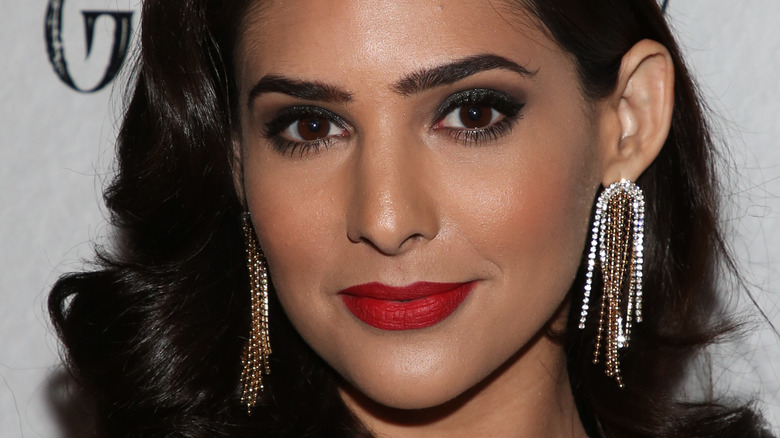 Paul Archuleta/Getty Images
"Days of Our Lives" has had its share of villains over the years. The NBC soap opera has created some truly devious characters that viewers have loved to watch cause chaos and destruction in Salem. While some villains have been iconic such as the one and only Stefano DiMera (Joseph Mascolo), others have left their own mark on the people of Salem like Victor Kiriakis (John Aniston), and even the villain known as Orpheus (George DelHoyo), per Fame10.
However, when mentioning "Days of Our Lives" baddies, you can't forget the ladies. There have been so many great female villains on the sudser over the years, and fans have loved watching them scheme against their enemies.
Wicked women such as Kristen DiMera (Stacy Haiduk), Ava Vitali (Tamara Braun), and Vivian Alamain (Louise Sorel) have caused so much trouble in Salem over the years (via Michael Fairman Soaps). Others like Kate Roberts (Lauren Koslow), Sami Brady (Alison Sweeney), and Nicole Walker (Arianne Zucker) have also been bad from time to time, per Soaps. Of course, when mentioning Salem's biggest schemers, you can't forget Gabi Hernandez (Camila Banus), who has been in and out of prison, kidnapped her enemies, and more over the years. But what's the story behind Gabi Hernandez's bizarre pacemaker app?
Why do Gabi and Julie hate each other?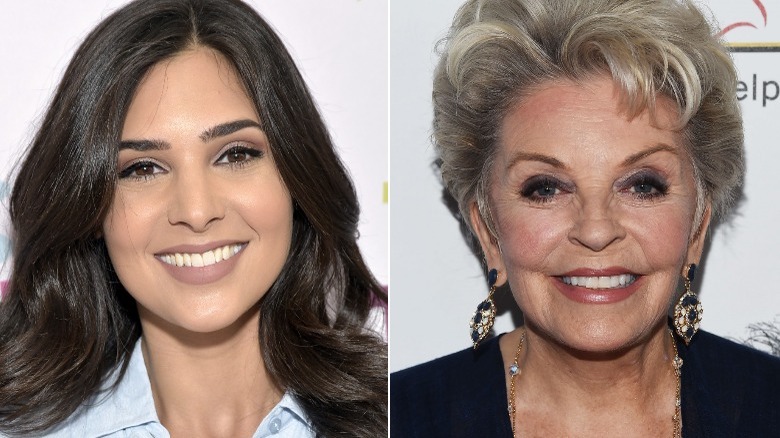 Michael Tullberg/Getty & Amanda Edwards/Getty Images
One of Gabi Hernandez's most devious plots involved one of "Days of Our Lives" longest-running and most beloved characters, Julie Williams (Susan Seaforth Hayes). The bad blood between Gabi and Julie started when Gabi met Julie's cousin Nick Fallon (Blake Berris). Gabi and Nick both had a history of past criminal activities, but they seemed to understand each other. The pair began dating and fell in love and eventually tied the knot. When it came out that Nick had been assaulted in jail and was suffering from PTSD, he decided that he wanted to end his marriage with Gabi, per Soap Central.
The two went their separate ways, but things went from bad to worse when Nick wanted to get back together. However, when Gabi rejected him he became very angry. He followed her into the woods and attacked her. Gabi fought back and hit Nick with a rock. Believing she had killed him, Gabi called in reinforcements. She, Sami, and Kate later threw Nick's body into the river, per Soaps.com.
However, Nick wasn't dead. He later returned to Salem and Gabi was so scared that he might attack her again that she shot and killed him, per Soaps in Depth. Nick died in Julie's arms. The murder landed Gabi in prison and Julie never forgave Gabi for killing a member of her family. Gabi and Julie's feud later caused a shocking incident that almost cost Julie her life.
Gabi held Julie's heart hostage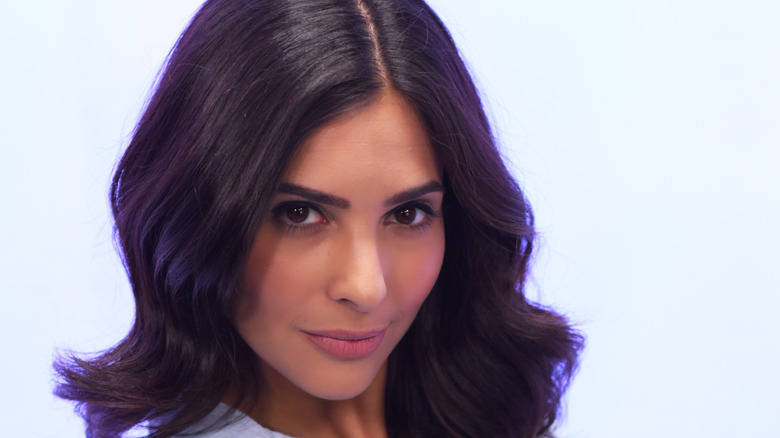 Michael Mattes/Shutterstock
Years after Nick's death, "Days of Our Lives" viewers watched Julie fall ill. It was revealed that she needed a heart transplant to survive, but things were looking grim. During that time, Gabi's husband Stefan DiMera (Brandon Barash) jumped in front of a bullet to save his mother, Vivian Alamain, and was fatally shot by Lani Price (Sal Stowers), per Soaps.com. Stefan was rushed to the hospital and his heart was declared a match for Julie. However, Gabi was stricken with grief and didn't want Stefan's heart to go to her enemy, Julie. Lani begged Gabi to do the right thing, and she ultimately signed off on the organ transplant. However, she used technology from DiMera Enterprises to place a pacemaker on the heart that she could control with an app on her phone, per Soaps in Depth.
Gabi then began to blackmail Lani as a form of revenge and used Julie's life as a bargaining chip. She manipulated the pacemaker to slow down and speed up Julie's heart, nearly killing her until Lani followed directions. Gabi then forced Lani to break up with her fiancé Eli Grant (Lamon Archey) and leave Salem. A year later, Gabi and Eli were dating (via Soap Dirt), but Lani returned and the truth was revealed. Julie was stunned that Gabi would sink so low, and she had the pacemaker replaced.
Meanwhile, it's safe to say that Gabi and Julie never resolved their issues and are still not friends even after the transplant saved Julie's life.