The Story Behind Gabi Hernandez' First Prison Stint On Days Of Our Lives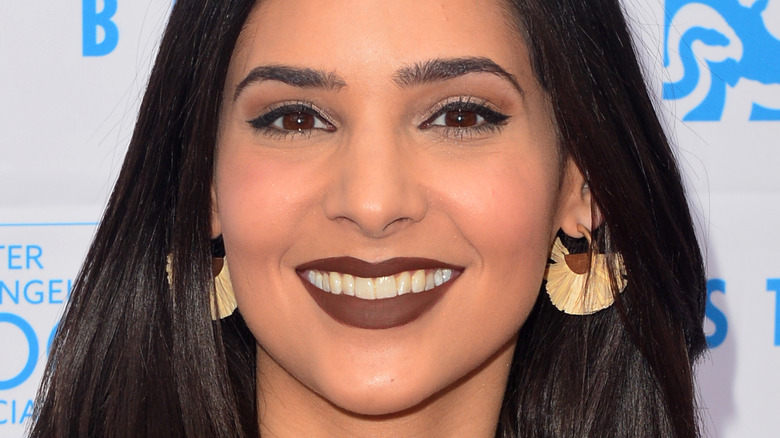 Jerod Harris/Getty Images
"Days of Our Lives" is full of female characters that walk the line between devious and sweet. Characters such as Kristen DiMera (Stacy Haiduk) and Sami Brady (Alison Sweeney) are great examples of characters who have caused a lot of trouble in Salem but also have had fans rooting for them along the way, per TV Overmind. Others include Nicole Walker (Arianne Zucker), Claire Brady (Olivia Rose Keegan), Kate Roberts (Lauren Koslow), Bonnie Lockhart (Judi Evans), and more (via Soaps).
These characters are so much fun to watch because you never know which side of them you're going to see. Will they be kind, caring, and loving friends, family members, and mothers, or will they see red and look to destroy those who have crossed them? It's always a toss-up when it comes to the NBC sudser's strong women characters (via TV Fanatic).
One fan-favorite female in Salem is Gabi Hernandez (Camila Banus) who has flipped between good and bad too many times to count, and fans may hate to know that character in real life.
Gabi and Nick had a toxic relationship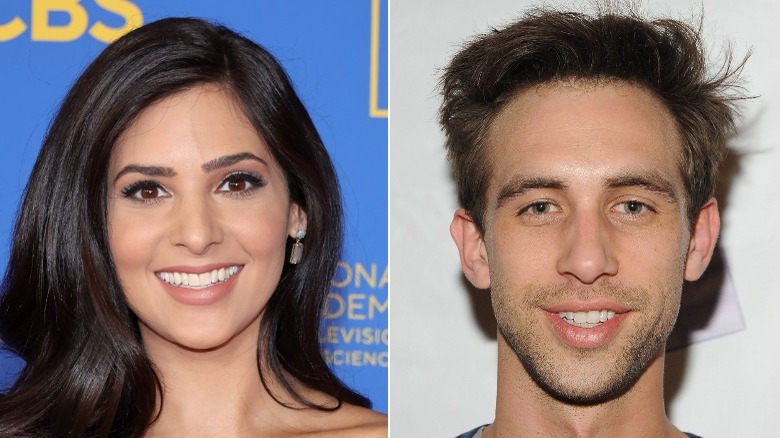 Amy Sussman/Getty & Angela Weiss/Getty Images
Gabi Hernandez was first introduced to "Days of Our Lives" viewers in 2009, and actress Camila Banus stepped into the role in 2010, per Soaps in Depth. Since that time, Gabi has become a fan-favorite and even appeared on Season 2 of the show's spin-off "Beyond Salem." Gabi came to Salem to live with her older brother, Rafe Hernandez, and her sister Arianna. She quickly bonded with Will Horton (Chandler Massey) and the two became fast friends and attended high school together. She also developed a huge crush on Chad Petersen-Woods (now Chad DiMera).
Gabi and Chad began dating, but Chad broke things off to get back together with his ex-girlfriend, Mia. Gabi had a normal teenage life until tragedy struck. Her sister Arianna was hit by a car and killed. Gabi leaned on Will during this time and they even shared a kiss.
After their high school graduation, Will and Gabi got intimate, things began to change between them, and Will eventually confessed that he was gay (via Soap Central). After another try at romance with Chad, Gabi eventually decided to move on to Nick Fallon. While dating Nick, Gabi realized that she was pregnant and knew that Will was the father. Gabi told Will about the pregnancy and later Rafe and Sami found out as well. They assumed the baby was Nick's and Gabi agreed to allow Nick to pass the unborn child off as his own. Nick then plotted to marry Gabi and keep Will out of the baby's life.
Gabi was sent to prison for killing Nick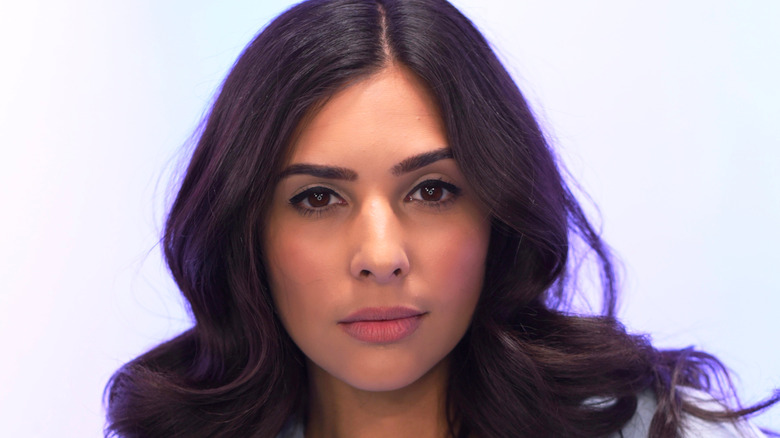 Michael Mattes/Shutterstock
"Days of Our Lives" fans then watched Gabi Hernandez and Nick Fallon plan their wedding. However, on their wedding day, Chad DiMera exposed the truth about Gabi's baby. Will admitted to being the baby's father, and Nick was furious that his plans were ruined (via Soap Central).
Eventually, Nick and Gabi worked things out and went on to get married. Gabi gave birth to her daughter, whom she named Arianna after her late sister. However, things didn't work out for the happy couple. Gabi eventually told Nick that she needed some space and the two annulled their marriage. However, Nick couldn't give up hope that he and Gabi would get back together.
One day, Nick and Gabi got into a heated argument in the middle of town and Gabi stormed off. Nick chased after Gabi, and Kate Roberts saw the situation play out. She followed the pair into the woods, where Nick attacked Gabi. She grabbed a rock and hit him in the head and he collapsed. Kate found Gabi in tears and texted Sami Brady to meet her. The three women believed that Nick was dead and pushed his body into the river.
Nick later returned to Salem alive and continued to torment Gabi, per Soaps in Depth. She was so scared of him at that point that she shot and killed him (via Soaps). She was later arrested and sentenced to 20 years in prison. However, due to an error she was released early and returned to Salem to reunite with her family.