Which Celebrity Friends Will Meghan Markle Have On Her Podcast?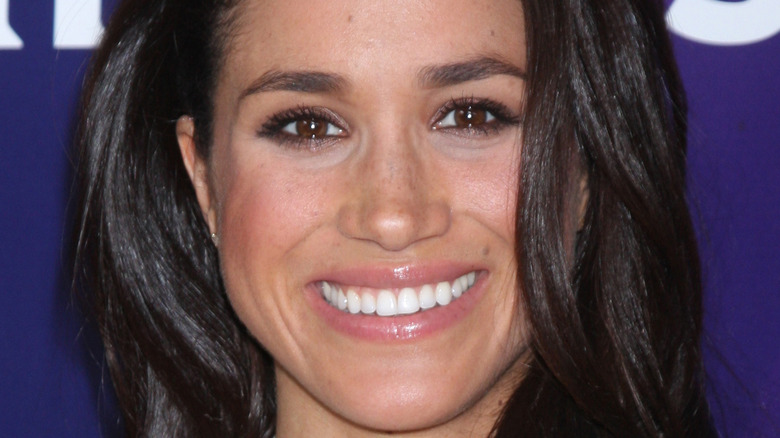 Kathy Hutchins/Shutterstock
Meghan Markle, Duchess of Sussex, has a long and impressive list of celebrity friends that includes Patrick J. Adams and Priyanka Chopra. With new details emerging about Meghan's first solo Spotify podcast, we're getting hints about which of the Duchess of Sussex's friends will be joining her on the streaming platform. The premiere of Meghan's podcast "Archetypes" garnered mixed reviews, according to Forbes. However, many fans were excited to listen to her conversation with longtime friend and tennis titan Serena Williams. The episode even briefly mentioned Meghan's husband Prince Harry, Duke of Sussex, who apparently visited the duo mid-conversation. "You wanna come say hi?," Markle asked Harry, as Deadline reported. "Look who just popped in."
The podcast promises to be a space where Meghan and her guests "dissect, explore, and subvert the labels that try to hold women back," Deadline noted. With such a repertoire of A-list friends, who will Meghan invite next on "Archetypes?"
Meghan is bringing Mariah Carey, Mindy Kaling, and Margaret Cho on her podcast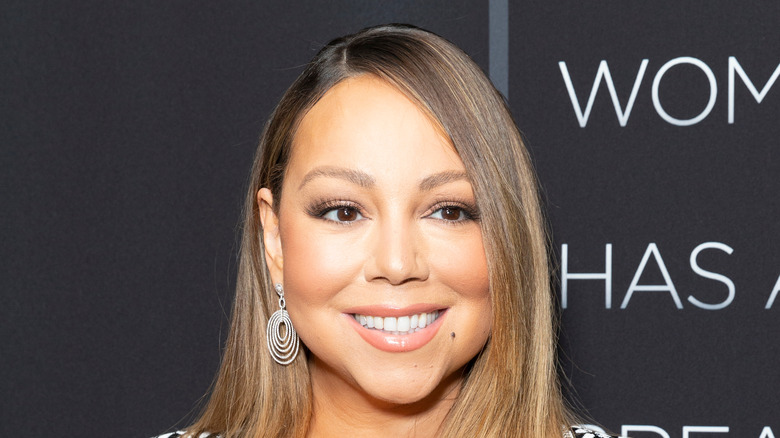 lev radin/Shutterstock
Serena Williams was just the first of many stars joining Meghan Markle on her Spotify podcast "Archetypes." According to the Daily Mail, next week's episode will feature pop singer and '90s icon Mariah Carey. The Duchess of Sussex and the revered vocalist will likely dive deeper into "Archetypes" that "impact our everyday lives in ways big and small," according to Town & Country.
The Daily Mail reported that other influential women will be joining Meghan in future episodes. Actors Mindy Kaling and Margaret Cho are apparently set to join the former "Suits" actor in "Archetypes," as are comedian Amanda Seales and award-winning journalist Allison Yarrow.
All these women are sure to provide the Duchess of Sussex in her effort — as the podcast's trailer says (via Daily Mail) — to discuss "how we talk about women: the words that raise our girls, and how the media reflects women back to us. But where do these stereotypes come from? And how do they keep showing up and defining our lives?"