Why General Hospital Fans Likely Won't See Much Of James Patrick Stuart's Valentin Again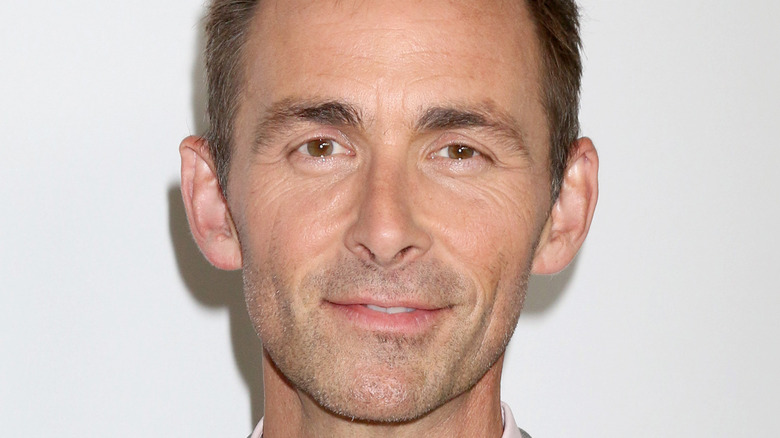 Kathy Hutchins/Shutterstock
On "General Hospital," the villainous Cassadines have been at odds with the Spencers ever since Luke Spencer (Anthony Geary) thwarted their plan to dominate the world with a weather machine and threw megalomaniac Mikkos Cassadine (John Colicos) into his own freezing chamber (via The Focus). Later, Mikkos' widow, Helena Cassadine (then Elizabeth Taylor), crashed Luke and Laura's wedding in 1981 cursing them, per Soap Opera Digest. Per YouTube, in 2009 Helena (Constance Towers) spoke to a captive Luke, telling him there was another Cassadine out there that even she feared — Valentin. She explained that because Mikkos had rejected this son, "Valentin has been biding his time...nursing his rage and stoking his jealousy." She continued saying, "Valentin must be stopped before he annihilates everyone we love." Valentin lurked in the shadows but ultimately absconded.
Per Soap Central, Valentin (James Patrick Stuart) resurfaced in 2016 causing all kinds of violent trouble. It was later revealed that as a child he had extreme scoliosis and a deformed face. He worked as a WSB analyst, where he fell in love with Anna Devane (Finola Hughes). He became a mercenary, stealing diamonds to pay for surgery that fixed his physical deformities. Per Cheat Sheet, over the years, Valentin went from a villain to someone more in the gray area, particularly having softened because of his daughter, Charlotte Cassadine (Amelie McLain).
Valentin is a fan favorite, but pretty soon, "GH" fans may not get to see much of him.
James Patrick Stuart goes from villain to super-villain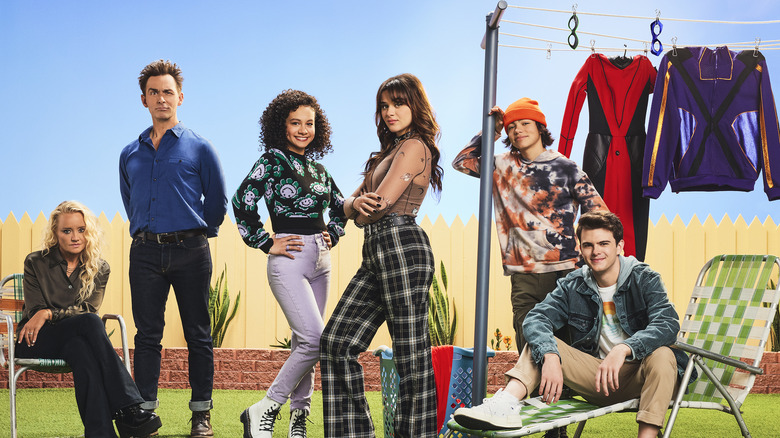 Disney/Justin Stephens
"General Hospital" star James Patrick Stuart took time off from the show recently to play Vic/Kraniac on the Disney+ series "The Villains of Valley View." Variety reported the show is renewed for a second season, meaning that Stuart will once again take time off from "GH" when "Villains" starts shooting in the fall. The show concerns a supervillain family that are hiding in the suburbs pretending to be normal folk.
In a SciFi and TV Talk interview, Stuart expressed the joy he's had acting in a lighthearted show. "I've done a lot of television shows, and it's rare that I ever get to say that every week at work it was equally silly, authentic, and inspiring."
He stated he truly appreciates that the producers have opted for mostly practical special effects with only minimal green screen digital effects. He also enjoys working the cast of youths saying, "The young people on this show haven't necessarily had this kind of [work] experience, certainly in a multi-camera format, where it's almost like improv. Cameras are rolling, and if something goes wrong, use it. If something unexpected happens, it's a gift, not a problem. Watching them develop that [creative] muscle... makes me enormously proud and fills me with delight."
While it's most likely he'll return to "GH" once Season 2 of "Villains" wraps shooting, the fans will be waiting with bated breath.