The Bold And The Beautiful Spoilers Reveal Fan Feelings About Sheila's Latest Resurrection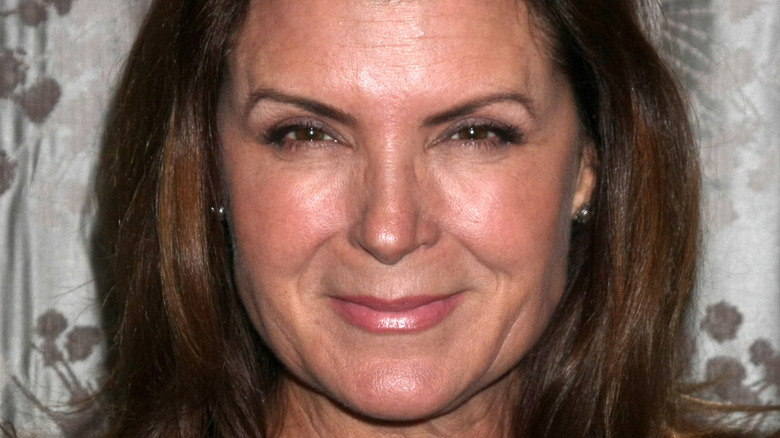 Kathy Hutchins/Shutterstock
One thing "The Bold and the Beautiful" fans have been certain about for decades is that Sheila Carter (Kimberlin Brown) will never stay "dead." Sheila's reign of terror began on "The Young and the Restless" in 1990, before crossing over to "Bold" in 1992. Sheila has committed countless crimes over the years, including murder, attempted murder, and kidnapping (via Soaps.com). However, the slew of heinous actions perpetrated by Sheila during her most recent spree of chaos might be some of the worst. In August 2021, Sheila returned to Los Angeles to connect with her birth son, Dr. Finn (Tanner Novlan), at his wedding to Steffy Forrester. Though once the truth about Finn's maternity was out, nobody was safe (via Michael Fairman TV).
Sheila's worst crime over the last year is undoubtedly shooting Steffy and Finn, leaving them for dead. Finn was initially presumed deceased, but Sheila located where Li Finnegan (Naomi Matsuda) was keeping him alive. However, Sheila took control of the situation and kept Finn as a hostage and away from his family. Once Sheila's actions were discovered, she went on the run and become a fugitive once again (via Soaps In Depth).
Things began looking up for Sheila's victims recently when law enforcement stated they believed her to be dead in a bear attack (via Soap Hub). Yet, despite this, once again, it's revealed that Sheila isn't dead, and another "resurrection" begins.
Fans blast writers for bringing Sheila back after declaring her dead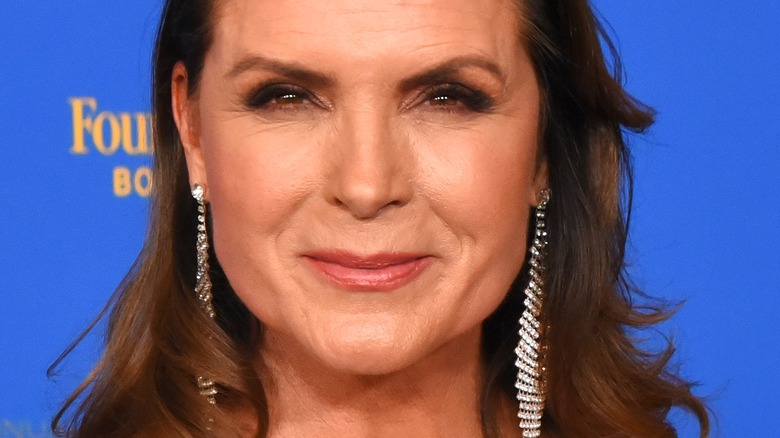 Michael Mattes/Shutterstock
The official Twitter account for "The Bold and the Beautiful" posted a spoiler video for this week, and fans are losing it over yet another Sheila resurrection. In the video, Sheila is alive and well, and she's bargaining with Deacon Sharpe (Sean Kanan) to get his help. From a fictional perspective, the idea of Sheila being alive creates new opportunities for her to create more memorable and menacing moments. However, from a fan perspective, viewers aren't taking kindly to this revelation, and they aren't being shy about their opinions, either.
Many fans are simply tired of the show revolving around Sheila's character and her misdeeds. One fan wrote, "This show is like watching a train wreck....over and over and over again." Another fan agreed, tweeting, "Could you please sh*tcan the Sheila storyline? I'm soooo over her. Are your writers so bad that they can't think of anything besides ruining Deacon's life and kidnapping Hayes? Please! Be better. #BoldandtheBeautiful Get creative for heaven's sakes."
Other fans just want to see the latest Sheila storyline proceed quickly, so the show can move on. One viewer said, "I am so over the Sheila show!! Let's move on please!" Another fan of the show tweeted, "Just waiting for this storyline to get started so it can end. Which character going to be sacrifice for Sheila Carter? Enough of Sheila already."