Simon Pegg Shares His Directing Dreams After Collaborating With Edgar Wright - Exclusive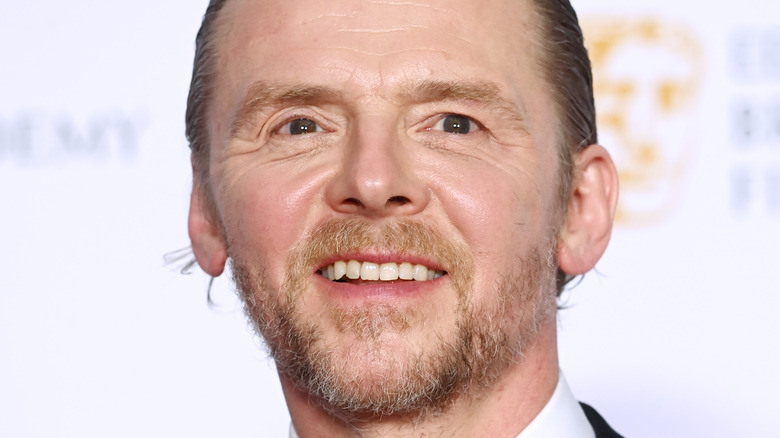 Dave J Hogan/Getty Images
As an actor, Simon Pegg has starred opposite some of Hollywood's biggest stars, including Tom Cruise in the "Mission: Impossible" franchise and Chris Pine in J.J. Abrams' "Star Trek" movies. But Pegg is also a prolific screenwriter, having written a multitude of movies and TV shows. While the actor is yet to direct a feature-length film, that could be about to change very soon.
Currently, Pegg is starring opposite Oscar-winner Mark Rylance in Peacock's "The Undeclared War," a six-part thriller about a cyber terrorism attack that threatens democracy during an election year. "When I first got it, I presumed it was a limited series," he told The List. "I presumed it was a one-off. When I got to the end, I felt like, 'Okay, this is either incredibly open-ended and leaving the audience with a sense of an interpretation to be had, or there's more story to tell.'"
While it's currently unclear whether a second season will follow, Pegg is keeping busy with other projects — including working toward expanding his roles behind the camera. In an exclusive interview with The List, Simon Pegg revealed that he's hoping to direct his own feature-length project after writing so many hit movies.
Simon Pegg is 'pursuing' his directorial debut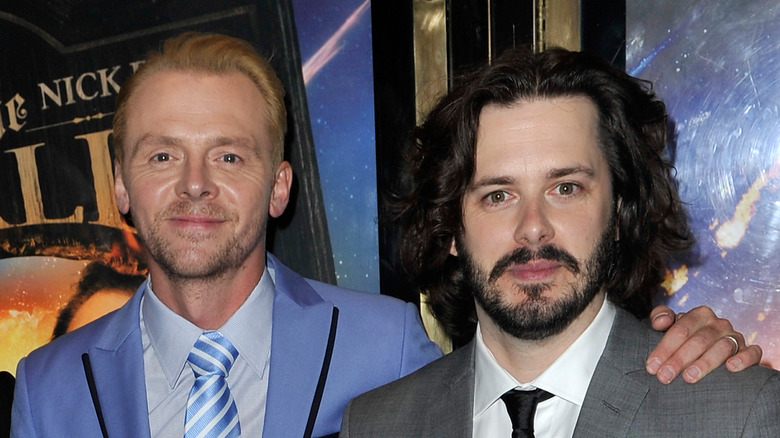 Gareth Cattermole/Getty Images
Simon Pegg has collaborated with director Edgar Wright on a plethora of projects, including 2013's "The World's End" and 2007's "Hot Fuzz," both of which the actor co-wrote. When we asked him whether he'd also like to direct in the future, Pegg told The List, "100%. That's something that I'm pursuing as well and having talks, developing certain ideas, and that's definitely something I'd love to do. I love the idea of actually being with something from its inception to its completion." 
Aside from 2020's short film "Au Revoir, Chris Hemsworth," Pegg is yet to step behind the camera in the director's chair. He explained why directing is an important next step in his career. "As an actor, you jump in midway through the process, if you're only an actor and you haven't been part of the writing process," he said. "Even when I worked with Edgar [Wright], we write the movie, shoot the movie, and then it's with the editor, and Edgar and I have less involvement there, even though I'm still giving notes and stuff. But to be there from beginning to end is something I'm really excited about." 
Fans of the writer and actor will be excited about the prospect of watching Pegg develop his talent as a director soon. But for now, they can enjoy him in his twisty new thriller and cross their fingers for another season.
All six episodes of "The Undeclared War" are now streaming on Peacock.