What You Need To Know About National Women's Equality Day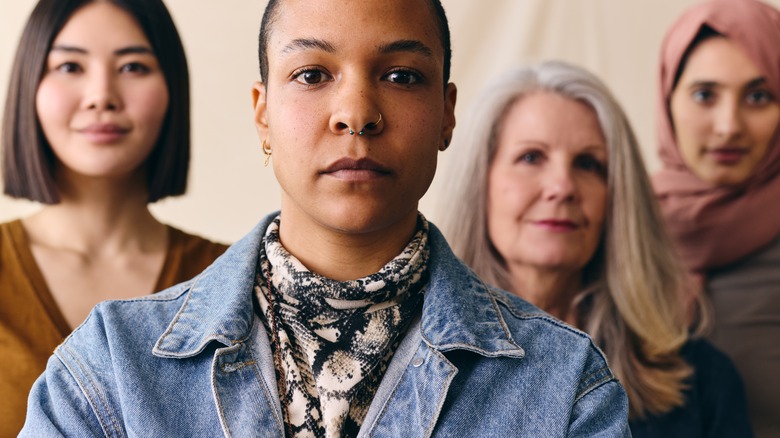 Southworks/Shutterstock
To quote one Twitter user, "I guess women's equality day hits different this year." 
After the Supreme Court overturned Roe v. Wade in June 2022 (via CNBC), Americans have understandably expressed concerns about women's rights being more at risk than ever. In fact, President Joe Biden and his administration are actively monitoring states to ensure they're not further violating women's rights in wake of abortion bans. We all remember the protests that came after the fact. For instance, even government officials like Representative Alexandria Ocasio-Cortez protested as a result of the ruling, and subsequently got arrested in Washington D.C (per The Guardian).
Though it's been a tumultuous and unprecedented time for women all around the United States, there has been a fair share of wins that are worth celebrating. Ketanji Brown Jackson made history by becoming the first Black woman justice in the Supreme Court, showing us why representation is so important. On the topic of representation, actor Ariana DeBose won an Academy Award earlier this year for her role in "West Side Story," making her the first Afro-Latina and openly gay woman to win an Oscar (via The Guardian).
This is all to be said that it's important to note that as we recognize National Women's Equality on August 26, we understand the importance of the nationally-recognized day and how we got here.
The making of Women's Equality Day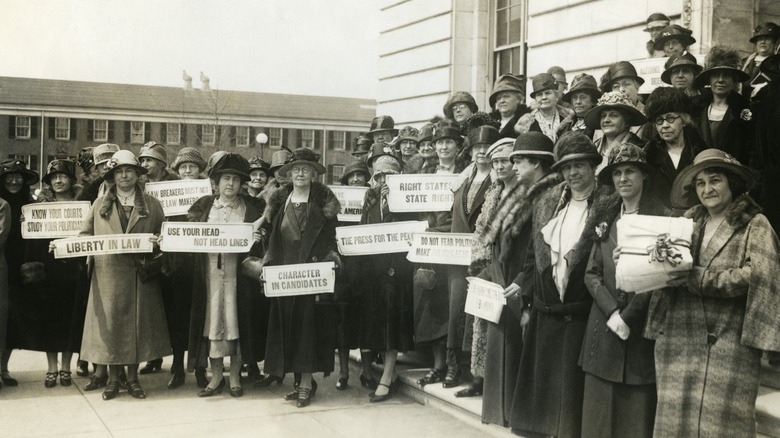 Everett Collection/Shutterstock
August 26 officially marks National Women's Equality Day, according to the National Women's History Alliance. While some women may have conflicting feelings about the last year's political stances on women's rights issues like the reversal of Roe v. Wade, Women's Equality Day is a benchmark for those to reflect on how far we've come, and how we can continue to propel forward in the coming years for palpable change.
Before delving into what you can to do honor and recognize Women's Equality Day, let's take it back to 1920s America. August 18, 1920 officially became the day that the 19th amendment was ratified, making it a right for all women in the country to vote (via National Constitution Center). However, this day didn't come without a very longwinded battle. In fact, the History, Art & Archives sector of the United States House of Representatives states that women started organizing for voting rights dating back to 1848. Nearly a century later, the Women's Suffrage movement championed the win that led to the signage of the 19th amendment into Congress. 
It wouldn't be until decades later that in 1971, House Representative Bella Abzug of New York championed a bill in Congress to have Women's Equality Day nationally recognized, according to the USDA. In 1973, the bill was passed into law, with August 26 as the chosen date; and you know what they say, the rest is history.
How you can celebrate Women's Equality Day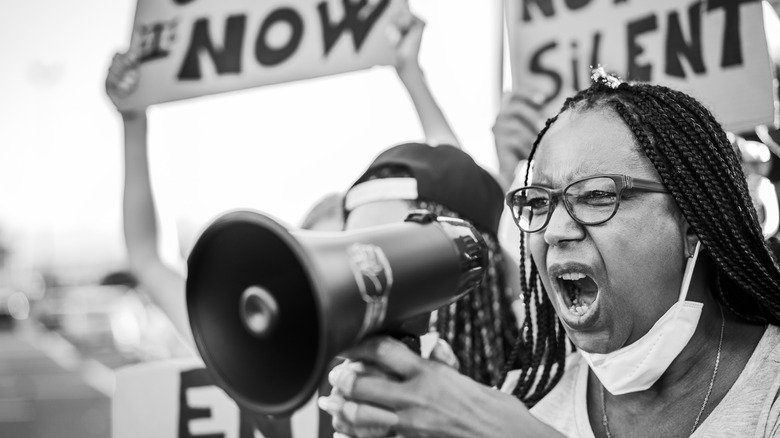 DisobeyArt/Shutterstock
To commemorate Women's Equality Day, there are actions we can take, both big and small, to expand our minds and awareness. Though the Women's Suffragettes are heralded as movement builders, it would do everyone a grand disservice to not recognize the racist ideologies that historical leaders like Susan B. Anthony and Elizabeth Cady Stanton believed (via History).
In 2018, The New York Times published an op-ed detailing the ways the Suffrage Movement failed Black women. One of the harmful ways white women did this was by instructing Black women to not march in protest with them, but instead were encouraged to organize themselves instead of being included in the movement that is widely celebrated today. As we recognize that this was not a perfect, all-encompassing movement, we can unpack our history to live a more equal and equitable one. That being said, while we can brush up on our history as one way to commemorate it, there are options for a more hands-on celebration.
There are a multitude of organizations to donate to that make it their mission to fight gender discrimination: Planned Parenthood, Global Fund for Women, The League Of Women Voters Of The United States, and more (via Bustle). Or, if you need to do any shopping soon, try to support female-owned brands either nationally or in your community. And, just to state the obvious, show up at the polls for your next local election and vote!