Days Of Our Lives Star Deidre Hall's Sweet Message For Her Miracle 'Baby' Will Melt Your Heart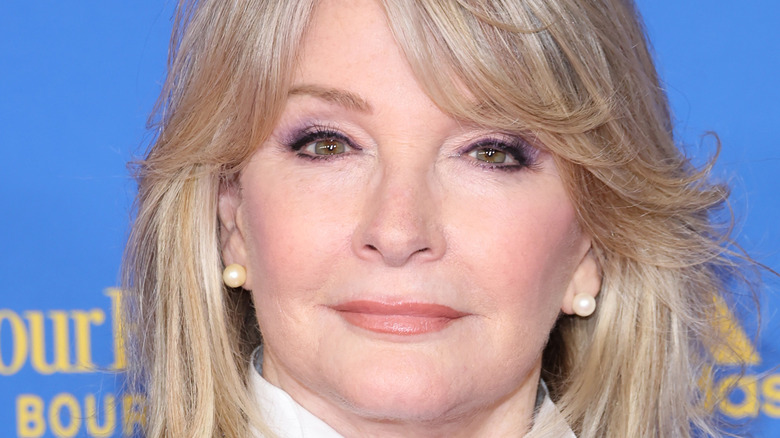 Amy Sussman/Getty Images
Deidre Hall is known for delivering dramatic scenes as "Days of Our Lives" character Dr. Marlena Evans. Hall has portrayed the iconic role for decades and has been part of some intense storylines, such as being possessed by the devil. However, in her personal life, Hall has also had to deal with struggles such as infertility (via Apost).
The actress tried to conceive a child for years using many methods and even undergoing surgery in hopes of getting pregnant. However, she was unable to carry a child. Eventually, Hall and her husband, Steve Sohmer, opted to start a family in an unconventional way. The pair decided to hire a surrogate, but because Hall was unable to produce any viable eggs of her own, the surrogate donated the egg and used Sohmer's sperm to conceive (via Creating Families).
In 1992, the surrogate gave birth to Hall and Sohmer's first child, a son named David. Three years later, she helped the couple welcome their second son, Tully. Hall went on to share her experience with infertility and surrogacy in a made-for-TV movie titled "Never Say Never: The Deidre Hall Story," per the Los Angeles Times. The script was written by Hall's husband and the actress appeared as herself in the project, which gave an honest look into her struggles to become a mother.
Now, Hall is celebrating her miracle baby's special milestone.
Deidre Hall celebrates her son's milestone birthday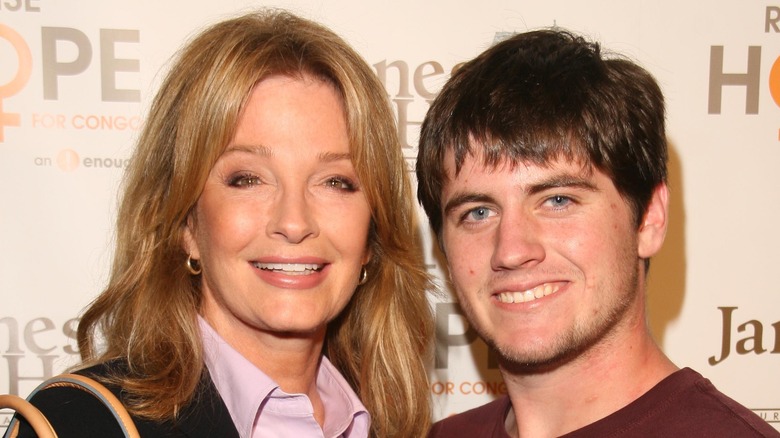 s_bukley/Shutterstock
"Days of Our Lives" star Deidre Hall took a walk down memory lane to celebrate the birth of her oldest son, David. The actress took to her Instagram account to share a heartwarming message for her son, who was celebrating his milestone 30th birthday. Hall was every bit the proud mom in her post as she gushed over David's accomplishments and spirit.
"Thirty years ago this young man came into the world and changed our lives forever. We always knew he was remarkable, but were delighted by the depth of his passion for travel and global adventures," she wrote. "Educated abroad, he is happiest working in production, spending time with elementary school pals, or arriving home for our traditional movie night. I am so proud to have a front row seat to his extraordinary life. Happy birthday, David!"
Meanwhile, Hall has always been a proud mother to her sons and even opened up about the moment she first held David after his birth. "When David was born, the doctor cut the cord and handed him to me and I remember saying, 'If anybody ever tries to hurt you, I will kill them,'" she told Closer Weekly back in 2019. Of course, the actress' open and honest approach to motherhood has made her all the more relatable to fans, as well as a true inspiration for anyone else who may be struggling with infertility.