Harvey Weinstein's Appeal Has Twitter In An Uproar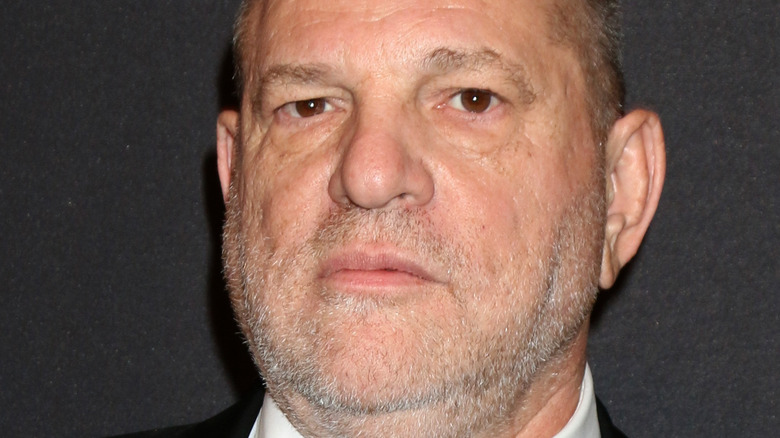 Kathy Hutchins/Shutterstock
In a classic case of "oh, how the mighty have fallen," Harvey Weinstein went from media mogul to reviled prisoner nearly overnight. In 2020, the high-powered producer was convicted in the New York Supreme Court of third-degree rape and first-degree criminal sexual acts, via Deadline. Although the charges involved just two women — a production assistant and his former hairstylist — dozens more came forward with similar harassment and sexual assault charges against Weinstein a full three years before the trial. The scandal helped bolster the already powerful #MeToo movement, in which women worldwide felt empowered to share that they, too, had been victims of abuse.
The prolific producer of such films as "Pulp Fiction" was sentenced to 23 years in prison, and was extradited to California in 2021 to face more criminal sexual charges, per The Washington Post. It seemed incredible that Harvey Weinstein could ever walk free before serving his full sentence — and yet, that may actually be a possibility. On August 24, the New York State of Appeals ruled that Weinstein was eligible for a 2023 appeal of the original charges. According to NBC News, the appeal could have a number of outcomes, including a new trial or even a reversal of all the charges. 
"I'm hopeful that this is the opportunity to finally prove my innocence," Weinstein told The New York Post in a statement. His lawyer added, "Harvey lives to fight another day." Twitter users, meanwhile, had even more to say.
Twitter users are outraged over Harvey Weinstein's appeal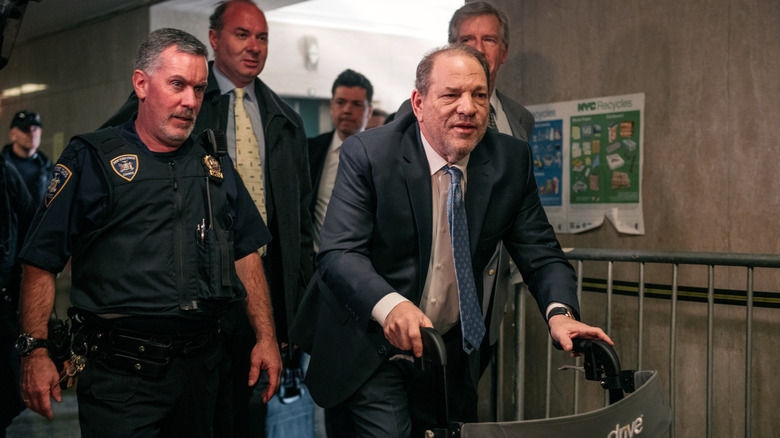 Scott Heins/Getty Images
Harvey Weinstein and his legal team feel justice will be served following his appeal. They argued that he was denied a fair trial for a few reasons, including jury bias. As Page Six reported at the time, one of the jurors was an author who had written a book about "three young women and their relationships with predatory older men." 
Twitter users, however, reacted with comments of outrage. The word "creep" was invoked often, and there was sarcasm aplenty about the power of money. One user said, "Just watch he will get out ! That's what happens to all rich guys." A commenter wondered, "Other than being found guilty, I wonder what he considers 'unfair?' He's a pig and should stay in prison for multiple decades."
A critic snarked about Hollywood's past support of the once-respected producer: "Didn't Michelle Obama, Meryl Streep, [Bette] Midler, Oprah Winfrey, other Hollywood celebrities praise Harvey Weinstein at the Academy Awards?" (It's worth noting, though, that many female stars wore black to the 2018 Golden Globes as a protest against Weinstein and other alleged sexual predators in the industry.)
Another user noted that Weinstein isn't free yet: "Every person convicted of a crime has right to appeal. It doesn't mean he's getting out."
If you or anyone you know has been a victim of sexual assault, help is available. Visit the Rape, Abuse & Incest National Network website or contact RAINN's National Helpline at 1-800-656-HOPE (4673).