The 5 Best States For Women's Equality In 2022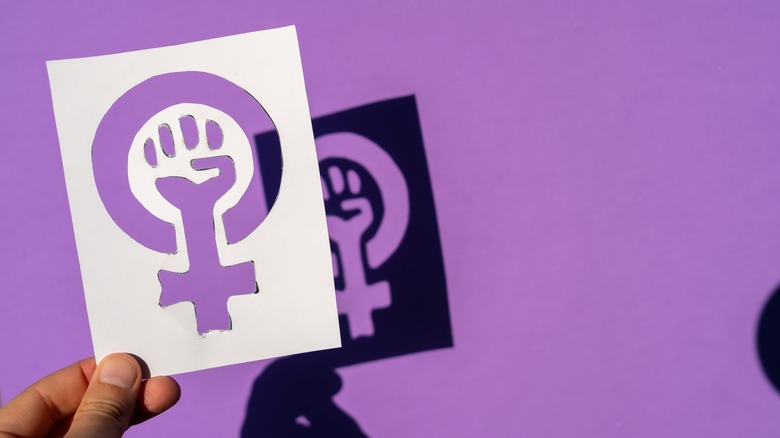 Unai Huizi Photography/Shutterstock
With roots in the 1800s, the American feminist movement has made much progress towards gender equality (per Pacific University Oregon). Historical women campaigned for voting rights, educational opportunities, and improved working conditions. Modern women, such as Glamour Woman of the Year Award winner Gloria Steinman or the late Pulitzer-Prize nominated writer Maya Angelou, also serve as feminist figures who have challenged social issues like reproductive rights and racial inequality.
In recent years, more progress has been made in identifying and addressing the varying experiences of women who belong to minority groups, such as women of color, women with disabilities, and women of the LGBTQIA+ community (via UN Women). Recognizing and responding to these differences has been one area where the feminist movement has historically failed, as the experiences of heteronormative upper-and-middle class white women were usually the focus of the movement.
Despite the many achievements of the feminist movement, America continues to be excluded from the highest ranking countries for gender equality. According to WalletHub, out of 146 countries, the U.S. ranked 27 for gender equality. One of the most obvious areas of disparity is the workplace, as women are both underrepresented and underpaid when compared to their male counterparts. This issue is exacerbated by factors such as race, as women of color are affected more by the wage gap, Experian noted.
If you're looking to combat this issue, there are certain areas of the U.S. that are ranked higher in gender equality than others. 
New Mexico and Nevada are the top ranking states for gender equality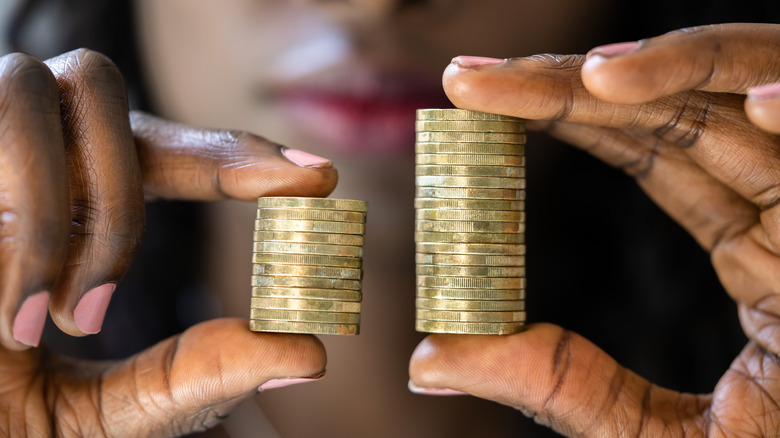 Andrey_Popov/Shutterstock
According to WalletHub, New Mexico is the top-ranking U.S. state for gender equality, earning the highest ranking for the best workplace environment. To calculate the equality of the state's workplace environment, researchers considered factors such as income disparity, executive position disparity, unemployment rate disparity, and poverty disparity.
Experian found New Mexico ranked third in gender pay equality as of 2020, reporting New Mexican women earn 87 cents for every dollar earned by a man. While a 13-cent difference may not seem like a big deal, the comparison between median annual incomes for men and women found that women earn $5,928 less than men per year. Roughly, that difference is enough to pay for childcare for nine children (via Procare Solutions), make seven rent payments (per 24/7 Wall St), or buy around 2,400 burgers, according to CNBC. Despite this, New Mexico still ranks higher in pay equality than most American states, making it one of the best places for gender equality.
Coming in second is the state of Nevada, which WalletHub ranks number one for women's political empowerment, accounting for gender disparity in lawmakers. According to the Center for American Women and Politics (CAWP), Nevada is the only American state in which female legislators outnumber men, with women accounting for 58.7% of current politicians in the state. While improvements should still be made in the diversity of female representatives, Nevada remains a top contender for the best women's equality.
California, New York, and Vermont also rank high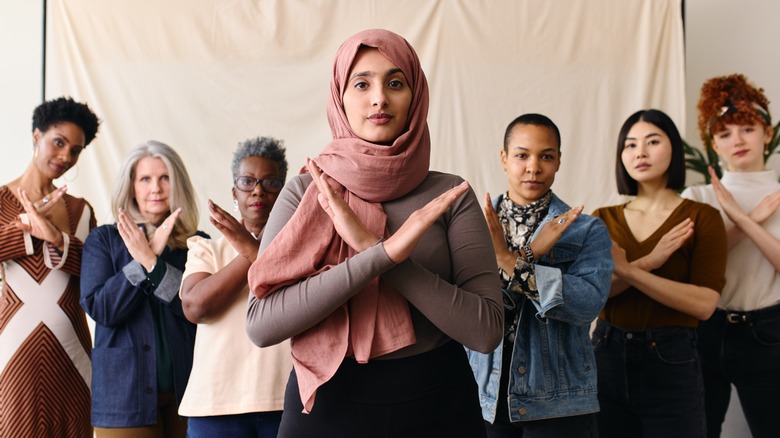 Southworks/Shutterstock
Ranking third in women's equality by the state is California, which landed in the top ten for both workplace environment and political empowerment (per WalletHub). As mentioned by Experian, California's higher ranking for workplace environment and pay equality can in part be attributed to the strengthening of the state's Equality Pay Act in 2015, which strived to decrease wage differences between men and women performing the same job.
New York ranks fourth in gender equality, with relatively high marks for the education and health category and the political empowerment category. (via WalletHub) For education and health, researchers considered disparities in advanced educational attainment, math scores, and doctor-visit affordability. As mentioned by The American Heart Association, women experience healthcare inequality because they are underrepresented in medical research, resulting in inadequate healthcare. This makes healthcare an important consideration when identifying the top states for gender equality.
Rounding out the top five U.S. states for women's equality is Vermont. This eastern state ranked second for workplace environment and eighth in education and health, according to WalletHub. One contributing factor to their higher ranking for education and health is the state's low educational attainment gap for advanced degree holders.
Even if you aren't planning to pick up your bags and move states, it's important to recognize the factors that make some states better for women's equality than others, as it reveals potential areas for improvement wherever we are in the country.