Ashley Jones Gives Advice To Her What Happened To My Sister? Co-Stars - Exclusive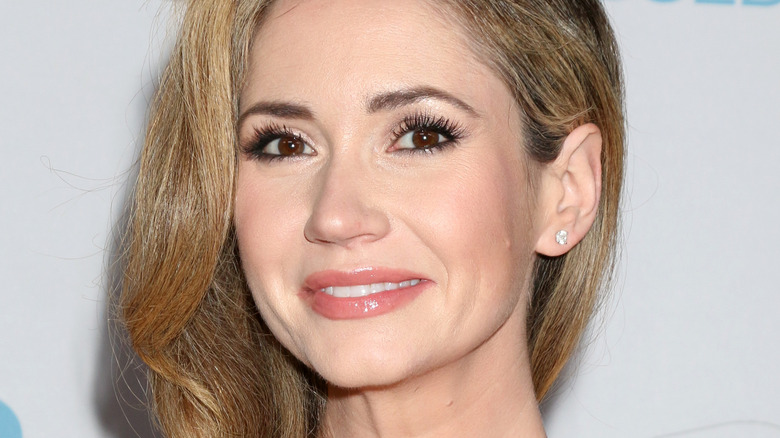 Kathy Hutchins/Shutterstock
Imagine you're a fresh-faced actor, working on your first full-length movie, and you're confined to a green room with a two-time Emmy-nominated actor with over 30 years of screen experience under her belt. Would you seize the opportunity to ask the veteran for advice?
Of course you would, just like Ashley Jones' co-stars did on the set of her latest Lifetime movie, "What Happened to My Sister?" Admittedly, this particular role is a departure for Jones. Ashley Jones told The List in an exclusive interview, "I don't play the typical character that I normally play in these types of movies or what I've played on soaps or the movies I've been in. [In] the last couple of movies I've done, I haven't necessarily played the protagonist. I don't want to give anything away, but she's definitely not the protagonist in the movie. She would be the villain in the morality tale."
But villain or not, Jones' co-stars wanted to hear from the actor about her experience and hard-earned wisdom. As Jones put it, "They have these big eyes and big dreams and you know they're going to probably [make] it. They're really young, and they're already so far ahead of the game. They're really talented, and you can sense their work ethic. These are long hours, and they show up, and they do their job, and it was really fun to get to remind myself of how it felt when I first started."
A mutual admiration society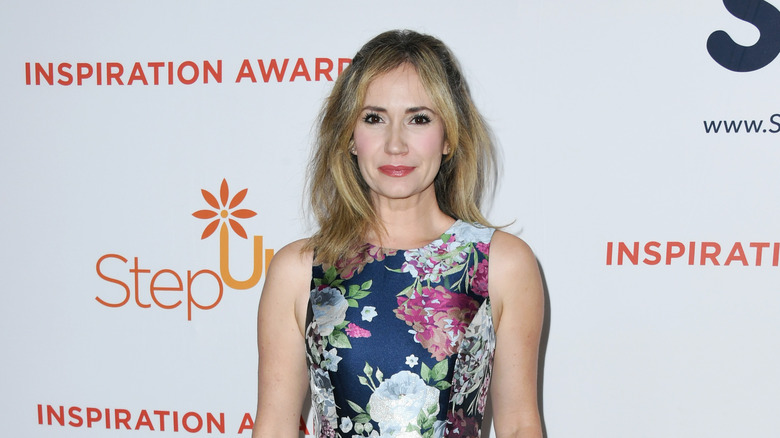 Jon Kopaloff/Getty Images
So what kind of advice did Ashley Jones' co-stars ask for? Did they ask her about her recent directorial debut for Lifetime, "Secret Lives of College Escorts"? Or did they ask her about juggling motherhood and a full-time career?
"The main question they asked was, 'When do I move to LA?'" Jones said.
Jones had a solid answer for her co-stars, of course. She explained, "There's no right or wrong answer to this type of stuff. My main answer was if you are already working in Texas or Alabama or Oklahoma, stay put. There's a lot of stuff coming to those states, and they're going to want a lot of local hires. They're not going to want to fly people in from LA and pay their rate and put them up in a hotel, the whole drill. It might behoove them to see how far they can go until they are really emotionally and financially developed in a way that they can feel okay out here on their own two feet. I'm like, 'You're working right now! Why don't you stay until you feel like it's necessary?'" 
But the relationship wasn't at all one-sided. Jones reported, "I learned a lot from them, too. Sometimes, working with people that are fresh and new on the scene, they have a different type of un-jaded, authentic take on things. It's nice to look at that and be reminded of that."
"Secret Lives of College Escorts" can be seen now on LMN. "What Happened to My Sister?" premieres on September 23 on the same channel.