Royal Author Reveals Why Prince Charles Will Never Escape His Marriage To Princess Diana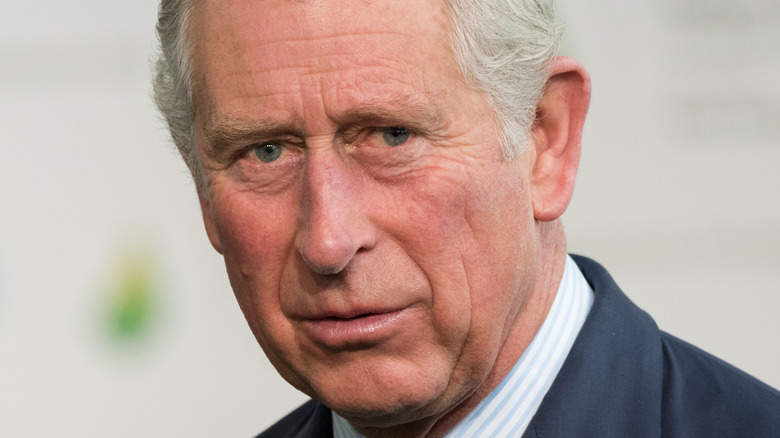 Frederic Legrand - COMEO/Shutterstock
Prince Charles and Princess Diana's marriage has been examined countless times over the years. The Prince and Princess of Wales may have seemed to have a fairytale union from the start, but their marriage had an unhappy end followed by Diana's tragic death. The couple first met in 1977 but didn't begin dating until 1980 (via Brides). The pair tied the knot in a huge wedding that was watched by many across the globe and went on to welcome two sons together, Princes William and Harry.
However, things weren't well between the royals. One of Diana's friends even claimed that Charles told Diana he didn't love her on the night before their wedding, per People. "I think Charles didn't want to go into the wedding on a false premise. It was devastating for Diana," Penny Thornton said of the situation.
Years later, Charles, Prince of Wales admitted to being unfaithful to his wife with Camilla Parker Bowles. "There were three of us in this marriage, so it was a bit crowded," Diana, Princess of Wales later said of the affair, per Reader's Digest. Charles and Diana separated in 1992. Following the couple's split, a media firestorm speculated and reported on all of the royals' moves. Sadly, Diana's life was cut short when she tragically died from injuries sustained in a car accident in Paris in 1997 (via History).
Although Diana has been gone for more than 20 years, one royal author claims that Charles is still haunted by his marriage to the beloved royal.
Charles is haunted by the ghost of Diana, says author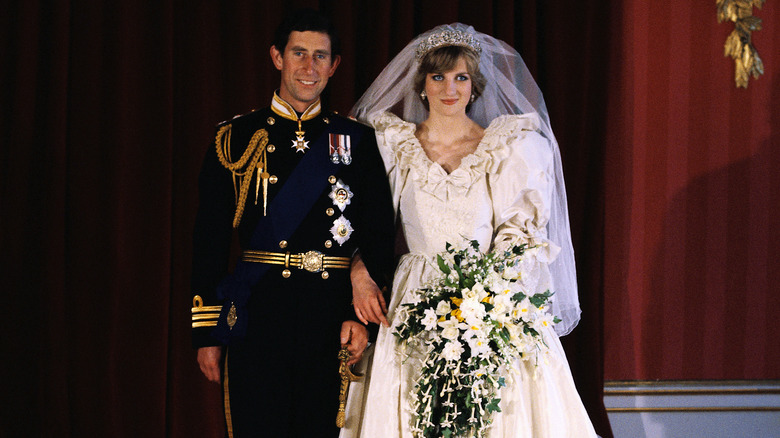 David Levenson/Getty Images
Prince Charles is currently the first in line to inherit the British throne following the end of Queen Elizabeth II's reign. Charles, Prince of Wales will become king, and his current wife, Camilla, Duchess of Cornwall, will be his queen (via BBC). The monarch has already given her seal of approval for Camilla to take on the title of queen consort, but many fans know that the title was originally supposed to go to Princess Diana. Of course, all hope was lost for the Princess of Wales to be queen when she divorced Charles in 1996. Although it's been decades since that marriage ended and Diana died, royal author Andrew Morton said that the shadow of his relationship with Diana continues to follow Charles to this day.
"His tragedy is whatever he does, whatever he says, however he behaves, he will be remembered for one thing: the fact that his fairy-tale marriage ended. Just as Henry VIII is remembered for his six wives, Prince Charles is remembered for his first wife. It will always haunt him. His life has been defined by his marriage," Morton told People. Royal biographer Ingrid Seward agreed, adding, "The ghost of Diana really stalked him at every turn."
It's true that people still talk about Princess Diana and her tragic life to this day, and it's nearly impossible not to think of her while discussing Prince Charles. It seems that they're still tied together, even after her death.