Joe E. Tata's Net Worth At The Time Of His Death Might Surprise You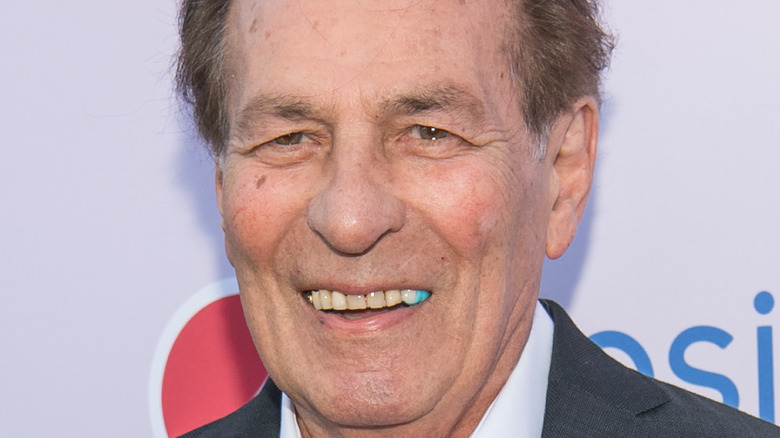 Emma Mcintyre/Getty Images
Not Nat! The beloved "Beverly Hills, 90210" star, Joe E. Tata, who served as a father-like figure as he served up after school snacks to the likes of Kelly and Brenda at the Peach Pit, has died at the age of 85. TMZ reports the star had been battling Alzheimer's for nearly a decade.
Fans immediately flooded Twitter to express their sadness over the losing the '90s icon, with one person solemnly commenting, "Nat was one of the best...RIP." "90210" co-star Ian Ziering, who of course played Steve on the series, took to his Instagram to honor Tata as "One of the happiest people," as well as wise and kind.
The actor was on the show he will most be remembered for from 1990 – 2000 (via IMDb). But fans may not know that Tata worked as an actor as far back as the 1960s, appearing in TV series such as "Lost in Space" and "Batman," as well as "Mission: Impossible" and "The Rockford Files."
After he cemented his place in Hollywood playing Nat on "Beverly Hills, 90210," he took part in the 2008 reboot. Tata last worked on "Mystery Girls" in 2014.
Joe E. Tata had a complicated end-of-life situation
Considering Joe E. Tata's decades-long career in Hollywood, one would assume he did quite well for himself financially — and that wouldn't be wrong. According to Celebrity Net Worth, the star passed away with a net worth of $3 million.
Meanwhile, it's unknown how much of the star's fortune went toward his medical care, as his daughter Kelly created a GoFundMe page after her father was diagnosed with Alzheimer's. In the heartbreaking words of Tata's daughter, his health was very bad in recent years, with Kelly moving in with her dad to become his full-time caregiver for a time.
Kelly described herself as "his only blood relative" and also shared an upsetting account of Tata having signed documents unknowingly that entered him into a conservatorship against her wishes that also kept the father and daughter apart. Her aim was to raise money to rent a car and get to see him more, highlighting the challenging circumstances this family found themselves in at the end.