Prince Harry Is About To Pay Tribute To Princess Diana In A Competitive Way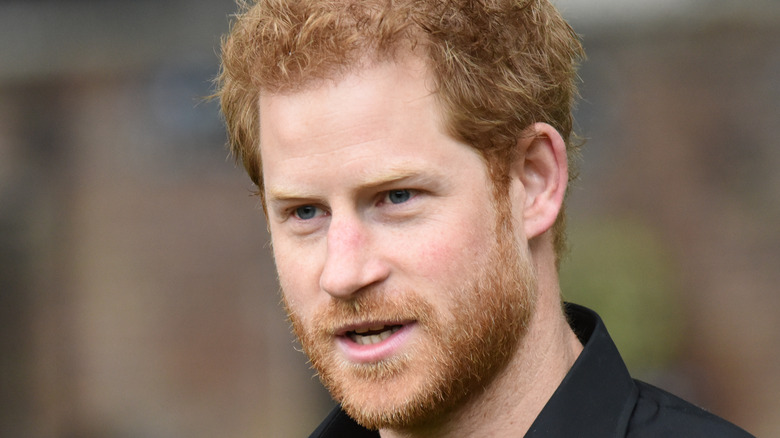 LINGTREN.COM/Shutterstock
Polo, which dates back to the sixth century B.C., has been called the "sport of kings," and both playing and watching polo has been a royal pastime for generations, per The Standard. King George VI, the queen's father, was a polo player when he was younger. Prince Philip played at the encouragement of his uncle Lord Louis Mountbatten, who himself started playing polo in India in 1921 and wrote a book about it, via Royal Central. Prince Charles even played polo within an hour of returning home from the hospital with Princess Diana after Prince Harry was born, per Marie Claire. Both Prince William, Duke of Cambridge and Prince Harry, Duke of Sussex are polo players, and they have used polo to raise money for charity. Malcolm Borwick, former English polo team captain, said "Polo is a great pleasure for them, but it is also a vehicle to raise money for their charities. Prince Harry loves playing polo, and to be able to do that while raising money for a cause close to his heart is brilliant."
Since backing away from royal duties and moving to California, Prince Harry, Duke of Sussex is still playing the "sport of kings," and he's still using it to raise money.
Prince Harry played polo to raise money for his charity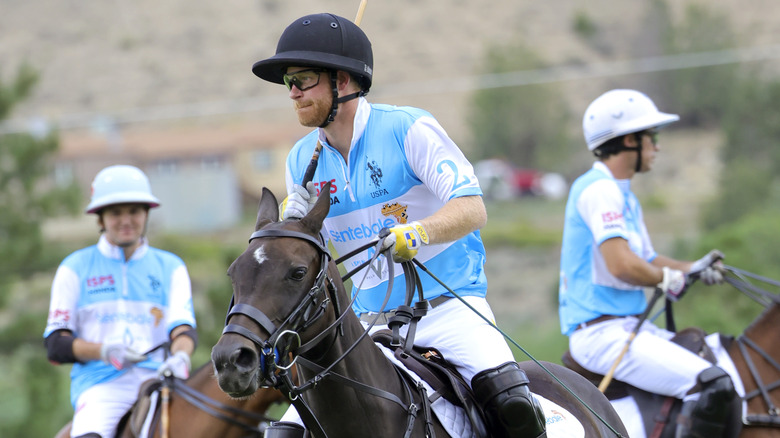 Chris Jackson/Getty Images
Prince Harry has played polo in California with Nacho Figueras, an Argentine polo player who's been called the David Beckham of polo, per Mirror. And both are competing in this year's Sentebale ISPS Handa Polo Cup in Aspen, Colorado. The 2021 event raised nearly $3.5 million, via Aspen Valley Polo Club. The money raised goes to Sentebale, which Prince Harry co-founded in 2006 with Prince Seeiso of Lesotho. According to their website, the organization helps "vulnerable children and young people in Botswana and Lesotho."
Part of the inspiration for Prince Harry in founding the charity was his mother Princess Diana. Omid Scobie, Executive Editor for Royals at Yahoo! News U.K., posted a message on Twitter from Prince Harry about the Sentebale polo cup, saying "Sixteen years ago, Prince Seeiso and I founded Sentebale in honor of mothers' work in HIV, and named after my mum's favorite flower, the 'forget-me-not' in Sesotho, representing our commitment to always remembering and advocating for those in need." Princess Diana was known for her HIV/AIDS advocacy work, and she helped break down the stigma around HIV/AIDS when she was photographed shaking the hand of an AIDS patient without gloves, via TIME.
Figueras posted a photo to Instagram from the event and wrote, "I love playing with you and even more so if we are raising money [for] this great cause." Prince Harry scored five goals total, and his team won, per Hello!.