The Hilarious Way The Bold And The Beautiful's Don Diamont Deals With Empty Nest Syndrome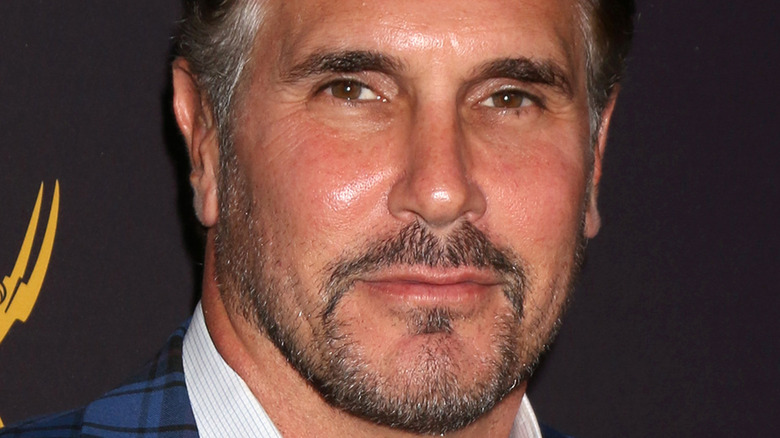 Kathy Hutchins/Shutterstock
Actor Don Diamont has made a name for himself by portraying soap opera characters who haven't always been the model of fatherhood. The soap vet portrayed the role of Brad Carlton on "The Young and the Restless" from 1985 until 2009,when he was fired from the show. He later moved on to "The Bold and the Beautiful, where Diamont currently plays the part of Bill Spencer Jr. He also had a stint on "Days of Our Lives" back in 1984, per Soaps.
However, the most important role of Diamont's life has been that of a father to his seven — yes, seven — boys. According to Live Ramp Up, Diamont and his ex-wife, Rachel Braun, share four sons together — Lauren, Sasha, Alexander, and Luca. After their divorce, Diamont met Cindy Ambuehl and the pair had twin boys Anton and Davis. In addition, the soap star also raised his sister's son Drew Mazur after she died.
In 2013, Diamont opened up about how important fatherhood has been to him. "Being a dad is something I always wanted to be," he told Michael Fairman TV. "When I was a kid, I had valued my relationship with my dad, and I lost that pretty young. I wanted that and I thought it was very important," he added.
Now, Diamont's boys are all grown up and he's definitely feeling the sting of being an empty nester.
Don Diamont is a relatable empty nester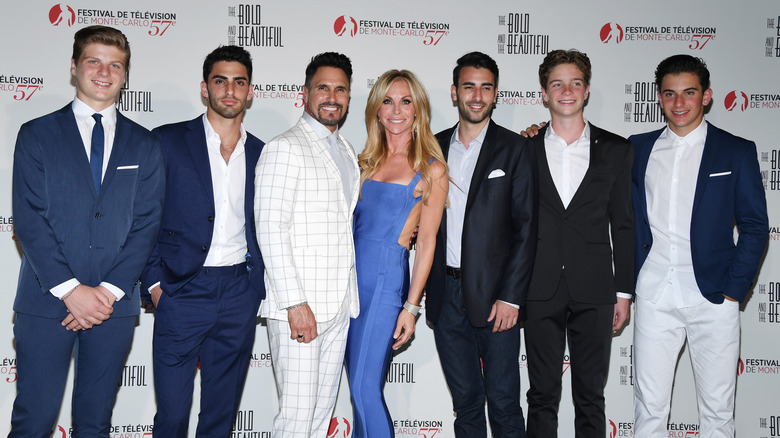 Pascal Le Segretain/Getty Images
"The Bold and the Beautiful" star Don Diamont is struggling with empty nest syndrome just like many other parents around the country. The actor, who is the proud parent of seven boys, showed off his sadness via Instagram now that his kids have left the house again and headed back to college.
In a hilarious video, Diamont is seen preparing to lift weights when he yells for one of his sons to come spot him, but then remembers that he's at UNLV training camp. He then walks into the bedroom of another son to ask him to toss the football around before remembering that he's at Duke football camp. Later, he wants to shoot hoops with another one of his boys but has to remind himself that he's at Ole Miss playing basketball.
Getting depressed, Diamont hits the couch with a blanket and some ice cream before his wife, Cindy Ambuehl, comes home to cheer him up. Diamont gets excited to spend some alone time with his wife, who reveals that she only wanted him to put up some signs advertising her business. The actor then wraps back up in the blanket before the video ends.
Ambuehl also shared the video to her Instagram with a caption reading, "Our boys left home to go back to college and now daddy has nobody to play with! lol [Don Diamont] I'll play with you. But first go put out my signs!" she joked.