The Bold And The Beautiful's Don Diamont Explains The New Bill Spencer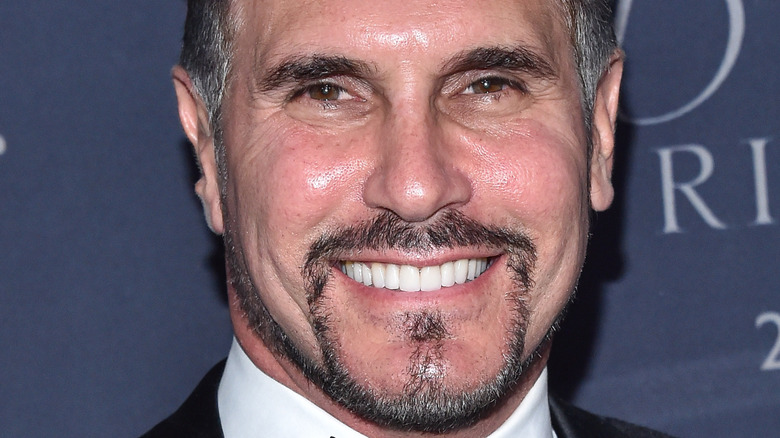 DFree/Shutterstock
"The Bold and the Beautiful's" Bill Spencer (Don Diamont) is a go-getter. So much so that he sometimes crosses boundaries no one else would dare cross. When he was still married to Katie Logan (Heather Tom), he couldn't help but lock lips with her sister, Brooke Logan (Katherine Kelly Lang), according to Soaps. He did it again when Brooke was still married to Ridge Forrester (Thorsten Kaye) and went as far as to sleep with his daughter-in-law Steffy Forrester (Jacqueline MacInnes Wood) when she was married to his son, Liam Spencer (Scott Clifton). 
If that weren't enough, he also messed with the wiring at the Spectra building just so he could burn the place down, as detailed by Celeb Dirty Laundry. Fans can only imagine how Sally Spectra must have felt when she saw Bill visit Genoa City in a "The Young and the Restless" crossover episode, knowing that he was once her biggest nemesis. Speaking of Bill's hatred for Sally and her new life in Genoa City, Don Diamont told TV Insider in 2021, "She's tucked away there and needs to stay there, as far as Bill is concerned. The last person Sally expected to see was Dollar Bill."
Yet, it seems like Bill is no longer kissing married women, getting into fights with the Forrester men, or trying to burn down businesses these days. In fact, Diamont says that his alter ego has turned a new leaf in his life.
Bill Spencer has a softer side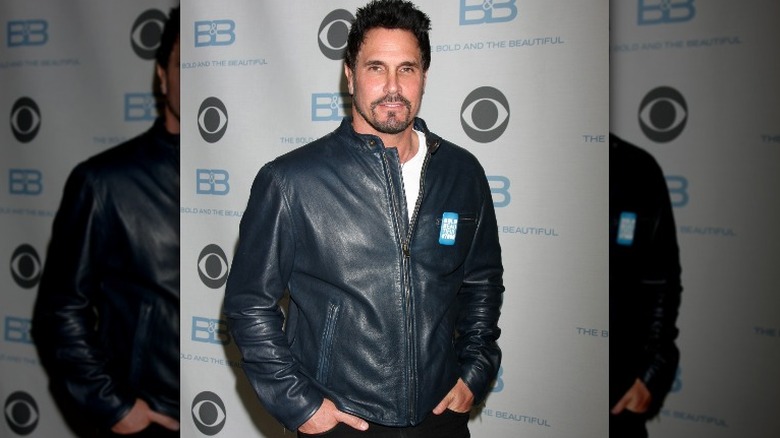 Kathy Hutchins/Shutterstock
Apparently, Bill Spencer isn't the kind of person that wants to destroy your life, your marriage, your business, or your perfect jawline anymore. Back in April, the character's portrayer Don Diamont told Soap Opera Digest that Dollar Bill might still be the man, the myth, and the legend, but he's no longer the Lothario. Or at least, he's trying not to be. "He has evolved in that 'win at all costs' mentality in his personal life can really create chaos. He's seen that," Diamont said. "I don't think you can bring that mentality into your interpersonal relationships and be successful. In fact, I know that you can't. So, he struggles with that and it forms who he is."
In addition, Diamont also admitted that he doesn't want to mess things up because Katie Logan is giving him another chance in their relationship. After all, Bill's done that plenty of times in the past, as detailed by Soaps. "Katie coming into his life softened him. In fact, it was that moment where he could have taken advantage of a drunk Katie and he didn't. That's when you saw some heart, some scruples, some glimmer of a moral conscience," Diamont explained to SOD. 
But that's not the only time that Dollar Bill has shown a more compassionate side.
Bill Spencer certainly changed his ways
According to Soap Hub, the Bill Spencer that fans are seeing now is certainly not the same one fans have gotten to know over the years. Not only does he want a second chance with the family that he built with Katie Logan, but he also wants what's best for his two sons Liam Spencer and Wyatt Spencer (Darin Brooks). In a scene that no one saw coming, Bill helped rescue a frightened Li Finnegan (Naomi Matsuda) who was left for dead behind Il Giardino, thanks to villainess Sheila Carter (Kimberlin Brown), per Celeb Dirty Laundry. 
If that weren't enough, Bill brought Li home so he could take care of her, even though she's a total stranger to him. He even told Li, "I'm gonna take you to my home, alright? I've got everything you need there." Many fans on Twitter commented on this new and seemingly improved Bill. "I am here for WHATEVER this is, and/or becomes," one Twitter user wrote. Someone else did tweet, "Though, honestly, they should've had Bill recognize Li. Because the very sad depressing truth is, no one in LA (especially a Bill Spencer) would likely even bat an eye walking past someone they didn't know laying on the street."
That said, this new version of Bill Spencer is one that fans are hoping will stick around for a very long time.