How General Hospital Fans Really Feel About The New Version Of Drew Cain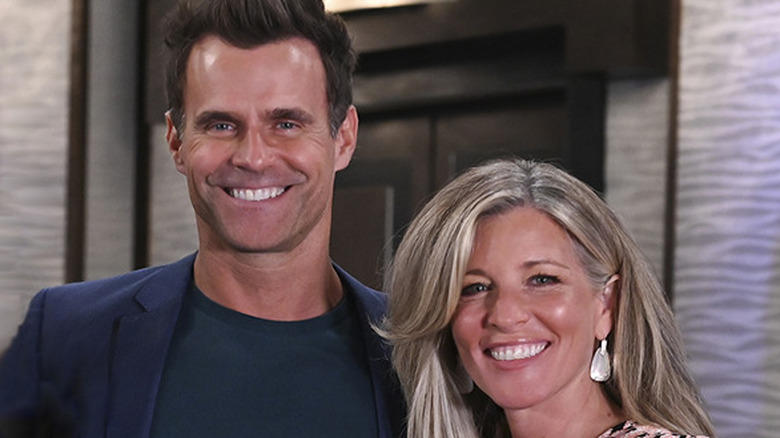 ABC/Frank Micelotta
As Soap Central reported, Drew Cain (Billy Miller) is the long-lost twin brother of mob enforcer Jason Morgan (Steve Burton) on "General Hospital." Years ago, after Jason was presumed dead, Drew was captured by nefarious forces and a memory mapping technique was used to implant Jason's memories onto Drew's brain. Drew was held captive at the Creighton-Clarke facility in suspended animation. But, with the help of Robin Scorpio (Kimberly McCullough), he escaped to Port Charles only to be run over by Ava Jerome (Maura West). Drew required extensive facial reconstruction and had amnesia. After a while, his memories — Jason's memories — came back, and Jason's friends accepted him as the real deal.
Drew forged a new life with Sam McCall (Kelly Monaco), and the two created a company called Aurora Media. However, when the real Jason came back after being imprisoned in Russia, Drew was shocked to find out the truth about his past. Although Drew and Sam had a daughter named Scout, ultimately their relationship ended (via Soaps She Knows). Per Soaps in Depth, Drew had the opportunity to regain his original memories, but chose not to undergo the procedure for fear that he would lose the new memories he created in Port Charles.
Recently, Drew (now Cameron Mathison) and the newly single Carly Corinthos (Laura Wright) discovered a mutual attraction. Dancing around it for several months, they finally kissed at the Quartermaine picnic.
This relationship does not sit well with some fans of "General Hospital."
The pairing of Drew and Carly has fans in a frenzy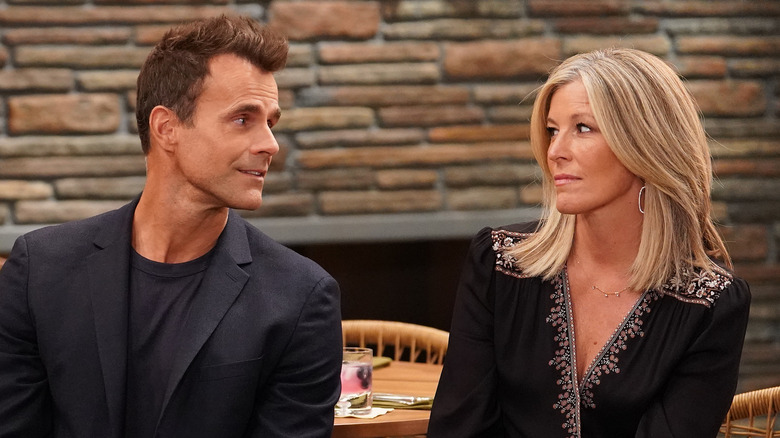 ABC/Troy Harvey
A recent "General Hospital" post on Twitter featured a picture of Cameron Matheson's Drew Cain with the text, "Drew has had his eye on Carly for a long time ... Is she ready to reciprocate his feelings?" Fans responded in droves, with mostly negative opinions regarding Drew's pairing with Carly Corinthos. One fan wrote, "Drew has not had his eye on Carly for a long time. I don't get how these writers don't realize us fans actually pay attention to the storylines and this one makes no sense."
Another posted, "...if Jason ever comes back to Port Charles? Carly will make Drew feel like he was only a substitute for the man Carly has always wanted for herself his twin brother Jason." Commenting on the post's wording, a fan stated, "what long time? these writers love to re write character histories." 
Although many reactions were negative, there were a few positive ones including, "I'm ready! They're smokin'!" Another fan wrote, "Drew Cain is one of the sexiest men who I love in the GH franchise," while another replied with, "I like Carly and Drew together! They have a lot of chemistry!"  Finally, one post summed up the positive responses with, "They just need to get together. I love those two together"
While Drew doesn't have his original memories, he's forging some new ones with Carly that may continue to test the patience of some fans.