Inside Jennette McCurdy's History With Eating Disorders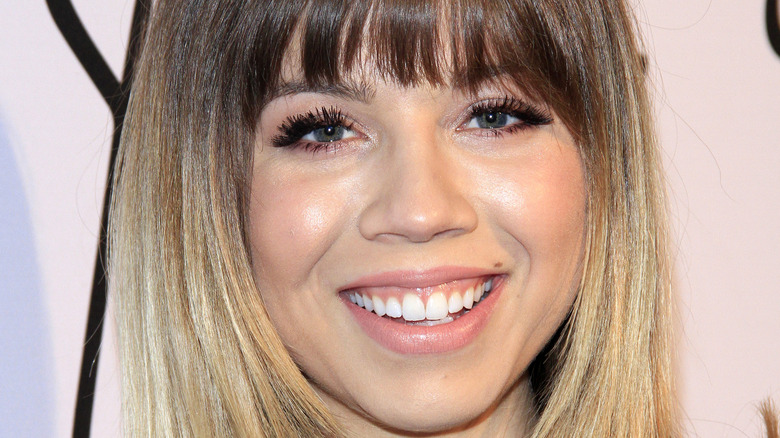 Kathy Hutchins/Shutterstock
Zillenials (those who exude characteristics of both the millennial and Gen Z generations) will fondly remember Nickelodeon's quirky teen sitcom, "iCarly" which ran from 2007 to 2012. While the show's namesake was played by Drake Bell's on-screen sister, Miranda Cosgrove, from the network hit "Drake and Josh," it was Sam Puckett, Carly's sidekick played by Jennette McCurdy, who kept us laughing with her sharp zingers. 
Despite the show's wrap a decade ago, the reboot of "iCarly" came out on Paramount+ in 2021, but one notable absence was palpable: McCurdy's. Fans won't have to worry too much about McCurdy's future endeavors, though. This month, her memoir "I'm Glad My Mom Died" skyrocketed to the top spot of the New York Times Bestseller list. In fact, the book launch was so popular that Rolling Stone reported it sold out with several retailers including Amazon, Target, and Barnes & Noble. 
In her memoir, McCurdy doesn't shy away from her lifelong trauma, including McCurdy's history of substance use during her early adult life. She also details what led to her grapple with her secret of having eating disorders as she simultaneously rose to fame.  
If you or anyone you know is struggling with addiction issues, help is available. Visit the Substance Abuse and Mental Health Services Administration website or contact SAMHSA's National Helpline at 1-800-662-HELP (4357).
Jennette McCurdy was introduced to anorexia by her mother at 11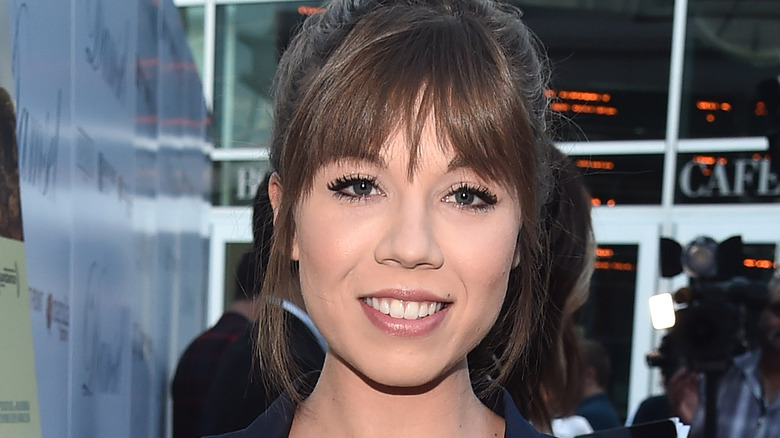 Alberto E. Rodriguez/Getty Images
"I'm Glad My Mom Died," Jennette McCurdy's bestselling memoir, has been acclaimed and favored by critics and fans alike since it's release in August. The former child star covers a revealing look at her tumultuous life, detailing child abuse at the hands of her mother and "iCarly" creator Dan Schneider (via The Hollywood Reporter). For years, she subsequently dealt with anorexia, bulimia, and binge eating (via People).
In 2021, McCurdy told People that her mother, Debra McCurdy, introduced her to calorie counting at 11 years old to stunt her growth and maintain her childlike appearance. On most days, McCurdy stuck to roughly 1,000 calories per day, but in efforts to impress her mother, sometimes ate less, resulting in anorexia while starring on "iCarly."
"My mom was the person that introduced me to anorexia, actually," she said in an interview with Mayim Bialik. "I said, 'Well, how can I not develop boobs? I don't want those.' And she said, 'Well, there's a thing called calorie restriction.' Those were her exact words. She did not say the word 'anorexia.' I did not hear the word 'anorexia' until I overheard a doctor talking with my mom a year later when I had lost X amount of weight and was rail-thin, and it sounded like a dinosaur to me."
If you or someone you know may be the victim of child abuse, please contact the Childhelp National Child Abuse Hotline at 1-800-4-A-Child (1-800-422-4453) or contact their live chat services.
Jennette McCurdy became bulimic after her mother died
"Goodbye, anorexia; hello, bulimia!" Jennette McCurdy wrote in a 2019 HuffPost essay. When McCurdy's mother, Debra McCurdy, died from cancer in 2013, Jennette, who was just 21 at the time, progressed from anorexia to bulimia and binge-eating. 
"This photo was taken right around the time my mom passed away," captioned under a photo in the article. "I was really struggling with disordered eating and had just dipped my toe in the waters of bulimia. I was absolutely terrified of gaining weight and I would take a photo of myself every morning to compare it to a photo of myself from the day before."
BuzzFeed reported that in her memoir, "I'm Glad My Mom Died," McCurdy says that 2017 was the defining year for her to get help for her eating disorders after she made the decision to quit acting and focus on her health. In an interview with People, McCurdy shared a promising update on her recovery. "Food was my coping mechanism," she said. "Now, I haven't binged or purged or restricted in years. And I feel very deeply and very strongly about saying I've finally recovered."
If you are struggling with an eating disorder, or know someone who is, help is available. Visit the National Eating Disorders Association website or contact NEDA's Live Helpline at 1-800-931-2237. You can also receive 24/7 Crisis Support via text (send NEDA to 741-741).