Megyn Kelly Has Extremely Harsh Words For Dr. Fauci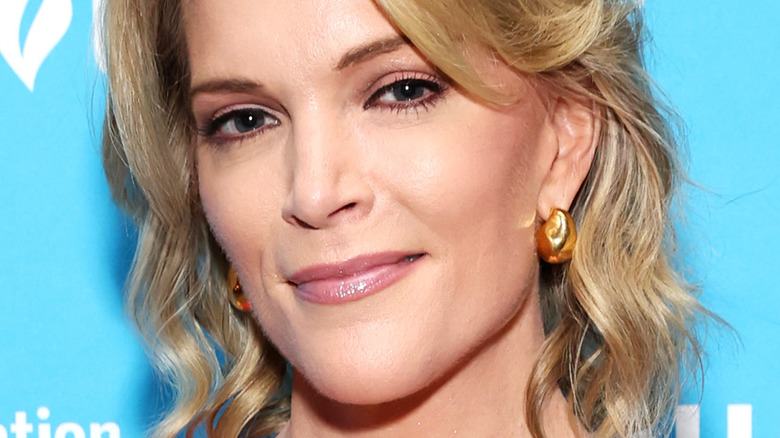 Cindy Ord/Getty Images
It's the end of a half-century working in Washington for Dr. Anthony Fauci. The nation's top COVID expert shared this past week that he is stepping down as the National Institute of Allergy and Infectious Diseases head and White House chief medical advisor in December (via CNBC). The decision was met with mixed reactions, with President Joe Biden heaping praise upon Fauci, saying in a statement about the 81-year-old's resignation, "The United States of America is stronger, more resilient, and healthier because of him."
But critics of how Fauci handled the pandemic were also quick to speak out, with Congressman Van Drew notably saying, "Don't let the door hit you on the way out, Dr. Fauci" (via Insider NJ). And now, another high-profile person is blasting the octogenarian following his choice to step aside in the New Year.
First, as Newsweek reported, some Republicans are accusing Fauci of resigning in order to avoid having to appear before a House committee that would review his leadership of America's COVID response.
And former Fox News host Megyn Kelly isn't having it.
Megyn Kelly warns Dr. Fauci he can't hide even after retiring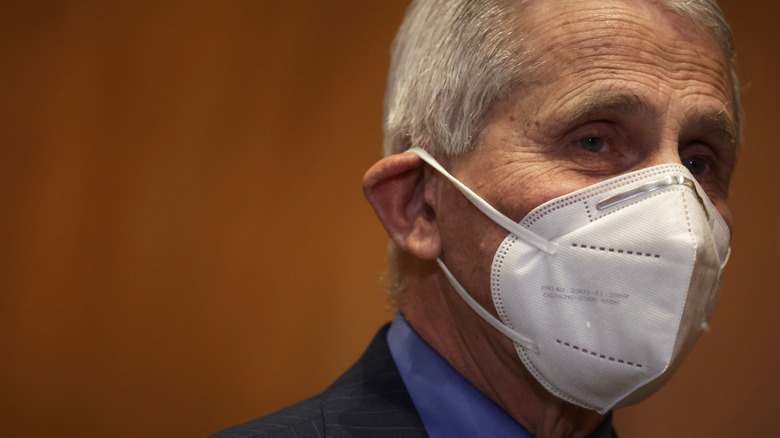 Alex Wong/Getty Images
Megyn Kelly took a firm stance to put it mildly over Dr. Anthony Fauci announcing his choice to resign from the NIAID and as chief medical advisor to the president come 2023.
Speaking on her eponymous podcast, the commentator didn't hold back, calling out Fauci with an obscenity-laced monologue. "You don't get to say whether you go. You get a congressional subpoena, you show up, or you get the Steve Bannon treatment," she said in part (via Daily Mail).
Amid allegations that Fauci lied about what he knew about COVID, and should have been more open to discussions on vaccines, Congressman James Comer joined Kelly in putting the doctor on notice. "Retirement can't shield Dr. Fauci from congressional oversight," the Kentucky representative said (via The Hill).
Many other Republican lawmakers echoed this sentiment given that midterm elections will likely turn Congress red (although this is hardly assured according to The New York Times), with Ted Cruz notably tweeting, "In January, a GOP Congress should hold Fauci fully accountable for his dishonesty, corruption, abuse of power, and multiple lies under oath."
Megyn Kelly underscores the seriousness of the situation while Twitter takes sides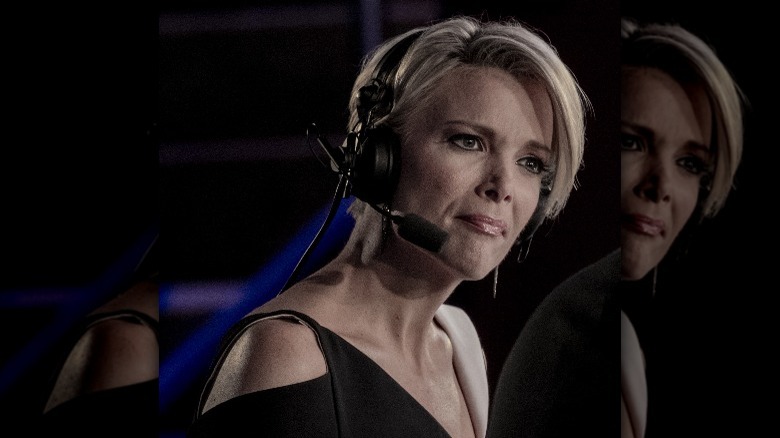 mark reinstein/Shutterstock
Meanwhile, Dr. Anthony Fauci, whose recommendations on masking and school closures as well as COVID-related lockdowns have been hotly debated by Democrats and Republicans, said he "certainly would consider" appearing before Congress if asked (via New York Post).
Reacting to his non-committal stance on the potential reckoning, Megyn Kelly said on her podcast, "He sounds like he's been invited to afternoon tea at one of our houses."
Twitter was quick to weigh in on Kelly's comments about the infectious disease doctor, with one person opining he likely doesn't care about what a "has-been Fox" anchor has to say. But author Dinesh D'Souza felt that the ex-Today show host "obliterated" Fauci. 
While both pro- and anti-Kelly and Fauci viewpoints were expressed, one common thread that was repeated often was that the doctor would certainly honor a subpoena if it were issued, whether he retired or not.