The Real Reason Jennette McCurdy Slept On Gym Mats While Growing Up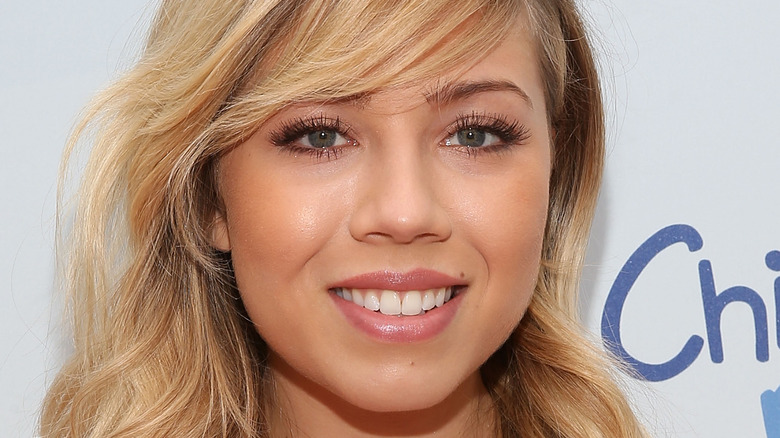 Jesse Grant/Getty Images
Jennette McCurdy has been acting since she was a young child, landing guest spots on shows such as "Malcolm In The Middle," "Judging Amy," "Medium," and "Will and Grace" (via IMDb) before her big break came in 2007 when she won the role of Samantha Puckett on Nickelodeon's "iCarly." But while it might have seemed like all of her dreams came true being on a hit show, Jennette's life was far from perfect — and she is detailing her struggles in her new memoir, "I'm Glad My Mom Died." 
In the book, Jennette is brutally honest about her time on the show, her unhappiness playing second fiddle to Ariana Grande on the short-lived spinoff "Sam & Cat," and her battle with substance abuse. But Jennette's most shocking revelations involve her relationship with her mother, Debra McCurdy.
Jennette details how her mother forced her into acting. "My mom had always dreamt of being a famous actor and she became obsessed with making me a star," Jennette told People. Debra also encouraged her daughter to eat less and less until the child star was battling full-on anorexia, and conducted regular, invasive exams of Jennette's body, supposedly to ensure her daughter wasn't showing any signs of cancer (Debra died due to breast cancer in 2013). 
In addition, Debra was a hoarder who filled their house with so many items Jennette was forced into an uncomfortable sleeping arrangement.
Jennette McCurdy's mom was a hoarder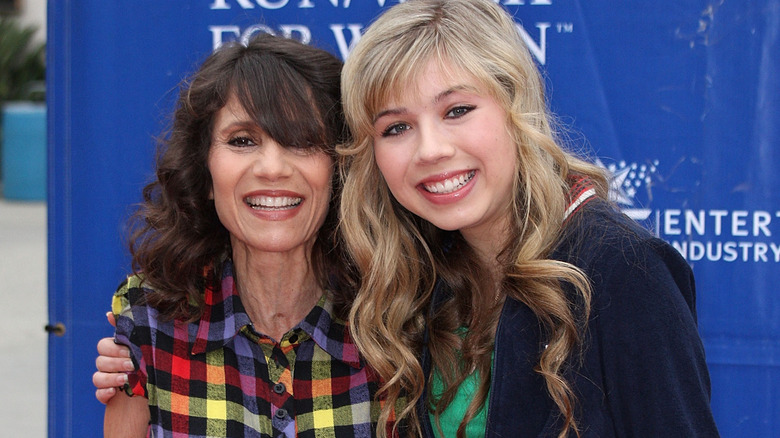 Frederick M. Brown/Getty Images
In her memoir, Jennette McCurdy revealed that her mother was a hoarder who cluttered so many items into their home and bedrooms that the "iCarly" star and her siblings were forced to sleep on gym mats purchased from Costco. McCurdy explained that she loved going to church for three hours every Sunday because it meant she didn't have to spend time in the place she despised most — her home, per BuzzFeed.
After she landed a national commercial for Sprint PCS, McCurdy bought a bunk bed, only to have her mother use both levels to store more of her stuff. And the actor admits that some of her jealousy towards former co-star Ariana Grande stemmed from her insecurities about her own living situation. "I grew up in Garbage Grove in a godd***ed hoarder house with a cancerous mom who constantly wept about not being able to afford rent and utility bills," McCurdy wrote, per BuzzFeed News. "Ariana grew up in Boca Raton, Florida, an incredibly wealthy, idyllic town, with a healthy mom who could buy her whatever she wanted, whenever she wanted." 
Jennette McCurdy has benefitted from intensive therapy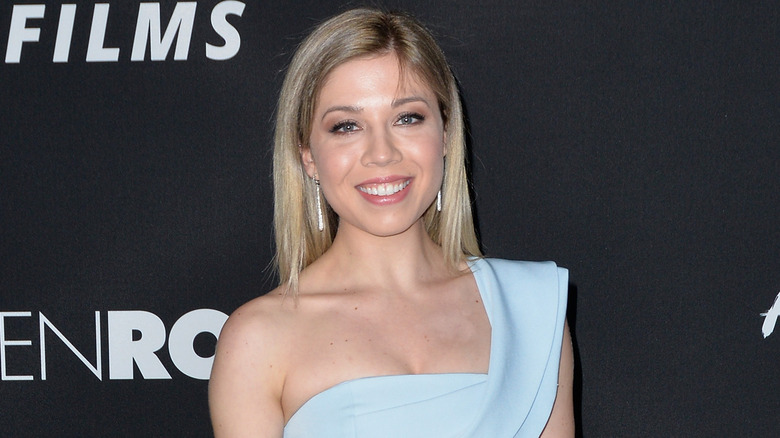 Michael Tullberg/Getty Images
The path to healing hasn't been easy for Jennette McCurdy. The former actor said that she has been able to get to a good place in her life with therapy, and that her mother's passing was ultimately a positive thing for her. "I feel very strongly that my life would look so different now," McCurdy told Shondaland. "I don't think the healing would have been possible. I think even walking in a therapist's office would have been impossible because the second she found out that I was in therapy, I believe she would have found a way to put an end to that and to make sure that that didn't continue because she would have been terrified of 'What are you saying about me?' and 'How dare you!'"
With her mother gone, McCurdy has also moved on from acting. She chose not to participate in the "iCarly" reboot, and is working on writing and directing her own projects. She is also hoping to bring her one-woman show, "I'm Glad My Mom Died," back to the stage after some of the performances were canceled due to the pandemic. 
But would she ever consider a return to acting? McCurdy said that it may all depend on if there's an opportunity with a director she "really admired." "I feel like I have a point of view, and I have a vision," she said (via E! News). "We'll see where things are in a few years."